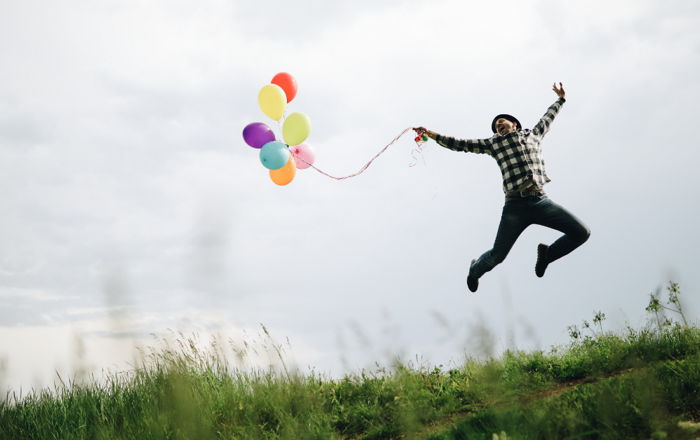 Weekly Roundup
6 Actionable Ways to Celebrate Black History Month
https://the-ard.com/2022/02/01/actionable-ways-to-celebrate-black-history-month
EP 192 – How Our Friendly Advice Can Backfire, ABMP Podcast w/ David Lobenstine
https://www.abmp.com/podcasts/ep-192-how-our-friendly-advice-can-backfire-david-lobenstein
Discussion Topic
Most read blog post
Least read blog post
Least downloaded podcast
Fave Guest Episodes
Michael's favorites
Y'ALL NEED TO TELL YOU FRIENDS ABOUT US. Don't like to give $ to Evil Facebook, so we need YOU.
Quick Tips- our faves!
Michael:

Block out time on your calendar for "thinking" and "creating" 2/21/20
Honor your mistakes and failures. The fact that you recognize them and feel anguish is an indication that you have learned from them and grown since then. (3/14/2021)

Allissa

Use your browser bookmarks 1/29/2021
Sponsors
Transcript:
Sponsor message:
This episode is sponsored by Happy Face. Face cradles can be so uncomfortable for our massage clients and that pressure and stuffiness can ruin the whole massage experience. Happy Face is the most comfy face cradle, so you can give the most relaxing massage of your client's life. The innovative heart shaped design means no sinus pressure, no eye pressure, no need to adjust mid massage, no wrinkles on the forehead or makeup smearing all over the face. Made in the USA, Happy Face is seamless with an easy to clean surface, and it's about the same dimensions as other massage face cradles, so your face cradle covers will fit. Happy Face is designed to fit on massage tables and massage chairs, and with Velcro on the entire back surface, your Happy Face will stay where you put it. You can get 20% off your entire purchase at massagebusinessblueprint.com/happyface using the code massageBB at checkout. That's massagebusinessblueprint.com/happyface.
Michael Reynolds:
Hey everyone. Welcome to the Massage Business Blueprint Podcast, where we help you attract more clients, make more money and improve your quality of life. I'm Michael Reynolds.
Allissa Haines:
I am Allissa Haines.
Michael Reynolds:
And we're your host. Welcome to our 400th episode.
Allissa Haines:
Woot woot. If we did like sound effects, we could put like applause and fireworks and crap in right there.
Michael Reynolds:
Well we're low tech. We just do this on Zoom. No sound effects.
Allissa Haines:
We do this on Zoom with no sound effects.
Michael Reynolds:
Nothing fancy.
Allissa Haines:
I will note that we are starting our recording half an hour early today because both Michael and I were up early and like ready, just ready to go early.
Michael Reynolds:
Bright eyed-
Allissa Haines:
That's how excited we are about this episode.
Michael Reynolds:
... and bushy-tailed.
Allissa Haines:
Oh yeah. Okay. Let's not get carried away, Mike. I forgot to bring coffee out to the office with me. I had some in the house already, but whatever.
Michael Reynolds:
Okay. Simply bright eyed. We'll go with that.
Allissa Haines:
Tell me what you been reading, yo.
Michael Reynolds:
Yeah. So it is Black History Month, and I subscribe to Anti-Racism Daily, which we've talked about before on this show, and it is just a phenomenal publication by the way, you should go read it and possibly donate and just get involved. So it's a really great publication, and depending on when you listen to this, it is Black History Month in February, and what I'm reading is the latest article, which is Six Actionable Ways to Celebrate Black History Month. What I like about it is the article kind of goes beyond saying, hey, it's great to celebrate. It's great to get yourself educated, but let's go beyond that and take some action.
Michael Reynolds:
So they outline six ways you can actually take action to honor Black History Month. It goes through things like how to address pay inequality or inequity, I'm sorry, review diversity, equity and inclusion initiatives in the workplace and beyond, how to give, what organizations to consider giving to, how to be a mentor, how to rally. It discusses reparation. So basically it's a really great kind of primer on some actionable ways you can celebrate, sorry, I cannot speak today, Black History Month with some tangible actions. So that's what I've been reading.
Allissa Haines:
That's great. I actually have, we're going to discuss some of our favorite stuff throughout our podcast history today, and actually you mentioning Anti-Racism Daily was on the list, and I don't know if I put it into my notes, but I was looking around for the episode where you first told us all about it and it's been a great resource. So rock on, Michael. Thank you.
Michael Reynolds:
Thank you.
Allissa Haines:
You posted yesterday on Facebook, like through your Elevation Financial and stuff, a link to some of their stuff too, and that was a really good piece.
Michael Reynolds:
Yeah, that was this article. Yeah.
Allissa Haines:
Thanks for keeping us informed, Michael.
Michael Reynolds:
You too. What are you reading?
Allissa Haines:
So I was listening to the ABMP Podcast, and they had as a guest, my friend, David Lobenstein, and I just adore David in so many ways. He's a massage therapist in New York city. He's actually currently living in Vermont. They moved to Vermont mid-pandemic, and he does commute back to the city a couple days a month to work, but he also does online education and he writes, I don't know if it's a column or a feature. I don't know, he writes regularly for ABMP Magazine. Sorry, I can't remember exactly what his section is, but the episode was really fantastic.
Allissa Haines:
It was about how our friendly advice can backfire. There was a lot about how we communicate what we feel in a client's body and what we think about what we're feeling in the manner of not accidentally diagnosing or not accidentally creating a mindset in the client that will lock them into some kind of thinking that could help them not get the right diagnosis or not heal the way they need to. I'm doing a bad job of parsing that out, but it was fantastic. The podcast episode coincides with an article he wrote for the magazine, which will be out in a few weeks, I think, and it's just a wonderful episode. I'm going to have to go back and listen to it again. So yeah, episode 192 of the ABMP Podcast with Dave Lobenstein.
Michael Reynolds:
Nice. I love the ABMP Podcast. So good.
Allissa Haines:
I do. That actually launches us into our first sponsor.
Michael Reynolds:
Oh, wow. Great segue.
Allissa Haines:
It is, yeah, ABMP. Thank you. We appreciate their sponsorship, and actually the thing I didn't do because I was so excited to talk about it was to bring up the ABMP Podcast page, because I don't have the podcast in my talking points for them, but I'm going to freestyle on it today. So Jed Darren, if you're listening, sorry if you don't like this, but I'm doing it. ABMP has a fantastic podcast for massage therapists and body workers, and what I love about it is that they have different genres of podcast within their whole family. So Darren and Kristen Coverly host Tuesday episodes, I think, and they often have guests who are discussing really important things within the massage industry. Although, I like the episode they did without a guest last year talking about phone skills. That was really good.
Allissa Haines:
Then they have Friday episodes with Ruth Warner. It's the pathology conversations. The "I have a client who" series, which is fantastic because it covers like real pathologies that we see in our everyday practice. It is fueled by questions and comments from listeners, and Ruth just does a beautiful job of breaking down what's going on, helping us determine safety, how to help a client because there's usually some way we can safely help a client via massage.
Allissa Haines:
Then there's also the ... I got to scroll to find it because ... there we go. There is the Rebel MT episodes with Allison Denney, where she usually dives into something about anatomy and pathology and talks about what's going on in the structure and how massage can help and how her approach for massaging any particular issue, but it's a really fun and entertaining way to dive a little further into anatomy and certain issues. I have a pretty short attention span for those kinds of things. I'm not an orthopedic style therapist now. I so appreciate the knowledge I get in such a fun way from Allison. She's just super cool. I've gushed long enough about the ABMP Podcast. You can see the whole archive of episodes at abmp.com/podcasts. You could also find it where all podcasts live in Apple, by Apple Podcasts and Google Play and all of those places where podcasts live, you can find the ABMP Podcast for massage therapists and body workers.
Michael Reynolds:
So good. Thank you. All right. So Allissa did something fun today. She put together an episode all based on the best of, and I think there's like some-
Allissa Haines:
Worst of.
Michael Reynolds:
... worst of too. Yeah. So best and worse of. Mostly best of, but it's good to have both, the yin and the yang.
Allissa Haines:
Yeah. So it's our 400th episode. We have been doing this for, I don't know, six and three quarter years at this point together, and every so often it is good to reflect. We're not people who like to linger too much on stuff or throw together those like sitcom clip episodes. Oh, I hate those. So I used to feel like we were getting so shafted when Facts of Life would come on and it would be like a retrospective episode instead of like an actual new spot.
Michael Reynolds:
I hated those too. I hated those, yeah.
Allissa Haines:
Yeah. Maybe that's why I was so resistant to do something like this, but what won me over in the end is that I kind of feel like it's good to have a break at the end of January and into February, and I know we're kind of middle of February at this point, but I think it's good to have a mid-winter break where we don't feel like we're being told to do something. We can just chill and take a breath for a moment, and I also do think that this might lead people back to some, some topics we've covered that could be useful to them now, but that they had forgotten we'd covered because frankly after, I don't know, I think I'm hitting like 11 years, 12 years of doing this kind of work and writing and stuff, it's happened for me more than once where I have happened upon something I wrote, but I may have ghostwritten it or maybe it's on a really old website or something that didn't have my name at the top.
Allissa Haines:
I would start to read it and I'd be either like, "Well this is stupid advice," or "Hey, this is really great," and then I would get a little further in and realize it's something I wrote. I feel like I've been doing this long enough now where I've forgotten like three quarters of what I've produced. So, maybe this can be helpful in reminding all of us.
Michael Reynolds:
That's really funny.
Allissa Haines:
It's ridiculous. It happened, and it happened, like I was reading something online and I was at home in the living room and I was like, I'm reading through it, and there's people around, like the kids were doing stuff and I got halfway through it. I was like, "Holy," and I used the S word. I was like, "Holy, this is me. I wrote this," and they were like, "What's going on over there?" It was just something really obscure from way back when. Any who, it was terrible advice. So I'm going to jump in, okay? Okay.
Michael Reynolds:
Okay.
Allissa Haines:
Our most read blog post is writing a bio to use in your massage business, which is exactly what you think it is. It kind of walks you through the salient points you should have in your bio, talks a little bit about the different kinds of bios you can have, a long form, a short form, gives a little template, and I was so surprised that this was like the most read blog post. It was really ... I was like, "Huh."
Michael Reynolds:
I'm not surprised.
Allissa Haines:
You know what, I mean, it's super practical, so it makes sense, but it just cracked me up and I went through it and I was like, "Oh yeah, this is still pretty useful. Good job us."
Michael Reynolds:
Yeah, it's sort of fundamental to what people ... I mean, it's like everyone's website needs a bio page, everyone needs this. So yes, it's really-
Allissa Haines:
Right.
Michael Reynolds:
... super practical.
Allissa Haines:
It's crazy. So, and then I'm going to go, I just changed my order of things. Michael's watching the notes change. Let's go to the least read blog post. Michael, tell us what the least read blog post is.
Michael Reynolds:
Apparently it's the 14 most common massage discussion group questions answered.
Allissa Haines:
Yes. So apparently you guys don't like it when I just go and answer all questions from other parts of the internet, not in any way interesting to you. I respect that and I'll try to do that less.
Michael Reynolds:
The more you know.
Allissa Haines:
Oh, we have the most downloaded podcast episode. Now I have to say, this is not like necessarily the most downloaded episode over the last seven years because we've changed podcast systems and hosts a few times. So I have data for like the last few years and not necessarily the last almost seven years, but the most downloaded episode is budgeting on the irregular income of a massage therapist, and this was one of Michael's episodes, and I was not at all surprised because it's a thing.
Michael Reynolds:
Hmm.
Allissa Haines:
You know, it's right up there with "How do I pay myself?", and this really answered that question because there's a bunch of different ways to do that. It was a really great episode. It was episode 359, and again, in the podcast notes, we'll have all the links to these should you want to go back and look at them or listen to them or whatever. Then our least downloaded podcast episode, which did not surprise me in any way, Michael, tell us what that was.
Michael Reynolds:
Using Twitter in your massage marketing.
Allissa Haines:
I know, and this was really early on. It was episode 80, and I love Twitter for a lot of reasons, but none of them involve recruiting local clients, and it's so funny when this came up because it reminded me of a conflict I had several years ago because some dude in like a massage discussion group back when I used to be in those had said that like massage therapists on Twitter, you should search on like lots of local hashtags, and if you see like someone who's like a runner say that they had like a really hard run, you should private message them and be like, "Hey, I'm a massage therapist. I can help with your running."
Allissa Haines:
I was like, "This is an excellent way for women to get raped, and this is an excellent way for women to put themselves in vulnerable situations, and as a woman who works alone in an office with individual people, recruiting randos off of Twitter is a terrible idea." These two dudes in the group went ballistic on me, ballistic. It was bonkers and they wanted to ... and like how wrong I was and how clearly I didn't know anything about marketing and these two dudes had been a massage therapist forever. Meanwhile, I was getting a crap ton of private messages from women in the group who were like, "Yeah, this group is super misogynistic and I'm super glad you spoke up about this."
Allissa Haines:
They wanted to come on the podcast and debate me about how to use Twitter. Anyhow, it reminded me of how I hate everybody.
Michael Reynolds:
Yeah.
Allissa Haines:
Yeah.
Michael Reynolds:
That was good times.
Allissa Haines:
Nuts. Nuts. Yeah, using Twitter for massage marketing sucks, and unless there's like, you're in a real sub niche community and your target community like that, they happen to have like a real home in Twitter. It's not great for massage marketing. It is fantastic for connecting with colleagues and sharing information and news. It can be really good for news to be following the right, more objective sources and I'm deep into author Twitter, and I really love it. It's gotten me a free book, so that was fun. Yeah, it's terrible for massage marketing. I'm going to talk about my two favorite guest episodes, and then Michael's going to talk about just his favorite episodes in general.
Allissa Haines:
My favorite guest episodes, and there are two episodes that have both kind of left a mark on me in a good way. The first one is episode 125, Marketing Oncology Massage with Cal Cates, and it was really like marketing oncology, massage and so much more, and it was so neat to learn more about Cal and how they became a massage therapist and what got them there, and we touched really briefly on massage as a form of social justice and bodies being entitled to this kind of care. It was just lovely and had a lot to do with marketing and nothing to do with marketing, and it was a really, really beautiful episode that I go back to every so often. Then the second one, which has also kind of a comfort listen for me was episode 351, Happiness Hybrid Services and So Much More with Ben Brown.
Allissa Haines:
Ben is a massage therapist out of New York City and also Hudson Valley, New York, and he does a bunch of sound therapy things. One day I will get to one of his live sound therapy things, in the summer outdoors at some retreat center in Hudson Valley, New York. I want to do that so badly. Ben is just a phenomenal holistics dial therapist, and that's my words on him with a beautiful web presence and a beautiful eye for what visual depictions of massage in his practice and a really great talent for making massage playlists to listen to on Spotify. It's just a lovely episode that really brought me back to the core of why I'm a massage therapist. So it's a real comfort listen to me. I've probably listened to it three or four times and a handful of listeners have also said that they've listened to it a few times. So there's that. Michael, what are your favorite episodes?
Michael Reynolds:
Yeah, I put a couple in here. So I'll start with my favorite guest episode since you're kind of coming off that theme. I really loved the episode with Marcy [Bazilla 00:17:11] and Rianne Chavez on what to expect-
Allissa Haines:
It was so good.
Michael Reynolds:
...when working on a new website.
Allissa Haines:
It was so good.
Michael Reynolds:
I know. Before we started recording, Allissa was just gushing about this episode.
Allissa Haines:
I love it. Okay.
Michael Reynolds:
I loved it too. Yeah.
Allissa Haines:
Okay. I'll mute so you can actually talk about it. Sorry.
Michael Reynolds:
No, it's fine. It's fine. It's was so good. So Marcy and Rianne are both massage therapists, practicing massage therapists, but they also have launched their own web design and marketing businesses. It was through a little course I did with them a while back and they just flourished and just have really taken hold of it, and they both have this really awesome side business doing websites and marketing for ... both of them work primarily with women owned businesses and a lot of massage therapists also are their clients now.
Michael Reynolds:
So they talked through a lot of the things to think about when working on new website. A lot of it was especially super relevant to solo massage therapists, where a lot of advice like this is not relevant. They work with our businesses, small solo massage therapy businesses, et cetera. So it was just a lot of fun. They're just fun people. They know their stuff. Marcy and Rianne are just a delight, and it was super useful because so many of us just don't know where to start when working on a new website. So this was a super fun episode and super useful and definitely one of my favorites, and obviously one of Allissa's favorites as well. Right.
Allissa Haines:
Sorry. So Michael thought I was going to say something, and then I was like, "No, I have gushed enough. I don't want to yell out it's so good again."
Michael Reynolds:
All right. I was waiting, but okay, there we go.
Allissa Haines:
My apologies, everybody.
Michael Reynolds:
Then the other one I really liked especially was one of Allissa's episodes, which is Why You Should Pay Yourself. I love this just because I want massage therapists to pay themselves, and so many don't. I know it seems weird to say, but so many massage therapists just don't pay themselves compensation. They do it for the love of the work, which is phenomenal and great, but paying them is either an afterthought or it just never happens, and it's super important. So I thought this was an incredibly important episode, incredibly well done and thank you again, after the fact to Allissa for doing this and talking about this. So Why You Should Pay Yourself is definitely one of my tops.
Allissa Haines:
Yeah, it's such an important topic, and really one of the more ... there's like top questions that we get and how do I increase my prices? How do I pay myself? Those are really the top questions we get and I don't mean just like about money. I mean, in general. Yeah, it's really, really important. I've actually gone through a big transition in my business in the last month where I've changed my business type to file taxes as an S-Corp, which involves running a payroll as if I'm a W2 employee of my own business, which has been really, really enlightening for me. It was a lot of legwork, a lot of setup. Some of it was really complicated. I swore a lot. At some point when I was having trouble running payroll the other night, it was like, "Why did I do all this?"
Allissa Haines:
There's a bunch of benefits to why I'm doing all this, but it's been really enlightening to have a legit payroll system and see taxes that come out and what employers pay. It has given me a new appreciation for the simplicity of running a sole proprietorship that uses the Schedule C to file taxes, and also some knowledge that what I'm doing right now is best for me and my business, but yeah, paying yourself and that kind of stuff, I mean, I don't want to say it's why we're here because obviously it's a caregiving profession and we're here because we love the work, but it's super important to be able to support yourself. So yay. Okay, that's it for our little retrospective, our favorite episodes, your least favorite episodes as well and such. One thing that I wanted to ask you, really, it's a favor, I'm asking, I'm begging.
Allissa Haines:
Michael and I have kind of decided that we don't like throwing advertising money, partly because we're cheap, but also mostly we used to spend a lot of money on Facebook advertising to increase our listenership and our community membership, and we don't do that anymore because we've got some ethical issues giving lots of money to Facebook. So the downside of that is people don't hear about us quite as much because it used to be a big way that new people learned about us. So if you like this podcast, if you're a member of the community, even more so, but if you like the podcast, if you've ever used a resource on our website, please tell a colleague about us. Please post and share our content when it's a topic that resonates with you and think could be helpful to your other small massage and body work business friends. If everyone out there who's listening, tells one colleague about us in the next year, we will boom, and that will be great, and this will be a extremely sustainable business for us and we'll be able to keep producing lots of resources for you.
Allissa Haines:
So this is my request. If you find something useful, please tell a colleague about us and/or leave us a review on Apple Podcasts. To do that, it's a little tricky. You got to like search for the podcast and then click on the little reviews portion. You can't do it from your subscription feed. Leave us a review, and that helps other people find us. We are really the longest running massage and massage business podcast that's been around. There have been a lot of other podcasts that have come and gone in the meantime, and we want to be here for a long time. So help us out. Tell a friend. Thank you. That's it.
Michael Reynolds:
We've never missed an episode. We've never missed a week.
Allissa Haines:
We have never missed, and we have published every single Friday for six and three quarter years, and even some extra Tuesdays here and there, and there has been a time where Michael took like four episodes off. Remember that? I was thinking about that when that software company you used to work with imploded and it was like-
Michael Reynolds:
Oh my gosh.
Allissa Haines:
... a mega crisis, and you were so stressed.
Michael Reynolds:
I still have ... ugh.
Allissa Haines:
I was like, "Hey, how about you take the month off?" and you were like, "God bless you." Then last year when I was like, "Hey, I'm hitting a wall. I need to take August off," and you were like, I got this." It's such a nice part of the business, but we, with all of that, have never had to miss an episode and good job us. So enough patting ourselves on the back. Anything you want to wrap up with before we hit the next sponsor, Michael?
Michael Reynolds:
No, you said it well.
Allissa Haines:
I did. I think I did. You know who else says it well? Someone who has been a long time supporter almost from the very beginning, Jojoba, the original Jojoba Company. They are wonderful. If you've been around, you know the shtick by now, but I'm going to tell you again. I love the Jojoba Company because they are the only company in the world that carries 100% pure first press quality jojoba. It's not an oil, it's a wax ester. It is the highest quality massage product you can use. It will not stain your 100% cotton sheets. It's non-allergenic, so you can use it on anyone and everyone, without it being fearful of an allergic reaction. I have a nut-free office because I'm just so terrified I could hurt somebody and Jojoba is a staple there. It is just a really wonderful product, and one of my favorite things about them is they are so generous and give our listeners a 20% off discount on the price of the product when you shop through our link, massagebusinessblueprint.com/jojoba.
Michael Reynolds:
All right. Quick tips.
Allissa Haines:
So I actually went through and dug out some of my favorite quick tips from the past couple of years. Michael, do you want to read the ones that you had been responsible for?
Michael Reynolds:
Sure.
Allissa Haines:
Okay.
Michael Reynolds:
So one of them was to block time out on your calendar for thinking and creating. This was February of 2020.
Allissa Haines:
That was a good time.
Michael Reynolds:
Yeah.
Allissa Haines:
Before the world fell apart.
Michael Reynolds:
So I have that. Yeah, I really liked that one because I think it's super important that we make time for that because often we get kind of caught up in the hustle and bustle, so to speak, of business and we don't really set aside time for us to think and to create, and that's really work. Otherwise, we're just kind of spinning our wheels sometimes. So I really like that one for myself, I guess.
Allissa Haines:
It's been really, and I actually picked that out. It's been really important for me to remind myself, to take some slow time to even do like reading that I want to deep thinking about, and then also carving out time to just sit and think about that and make some notes. That was a really helpful tip for me, and it came kind of at a time where all of a sudden I was going to be forced to have some empty time on my calendar and it was good to have some of that foundation in place already.
Michael Reynolds:
Yeah. Thanks for picking that up. Then the second one, honor your mistakes and failures, the fact that you recognize them and feel anguish is an indication that you have learned from them and have grown since then. So I put that one in there as well, because I think it's really important that we do that. We look back at our failures, and not as a sense of like, "Oh, I was awful," but like, "Hey, this was a learning experience, a turning point in my education and it was useful and important." So that was from March of 2021.
Allissa Haines:
Yeah. That was important stuff.
Michael Reynolds:
You got some good stuff too.
Allissa Haines:
Yeah. Well it's funny because your two is so like the opposite of how we normally are. Your two are a little bit more philosophical and mine are hardcore practical. So I picked these two out because they are two things that I started doing last January in 2021. When I was looking back and picking out some quick tips, I realized they were the two things that have like dramatically made my life easier in the last year. One, use the starred feature in Google Drive. So in my Google Drive, and I have four Google Drives because I've got three businesses and then my personal Google Drive, and I finally set up my Drive so that the forms and the documents I needed to access most are in the little starred section.
Allissa Haines:
So that's like a hot link for me instead of having to click through 12 different folders, like having to click through finances and finances 2021 and bank statements 2021, and then define the thing I need to file my receipts in their folder, the receipts file for the current year is in the starred section. So it just makes ... it saved me so much time and hassle, and it took me probably a month or two to really get used to using it better and also to like customize that section to be most useful. Then a couple weeks ago I updated them all so that instead of like the receipts 2021 file being in there, it's a receipts 2022. I moved a tax prep file to that section because I'm going to need to access that a lot in the next month, and then once I turn my tax stuff in, I'll move that out.
Allissa Haines:
It took me a little while to use it best for me, but it has dramatically saved me from myself, and that's really great. Then the second tip is really similar, using browser bookmarks. I set up browser bookmarks and files in my bookmark bar for all the places I need to go. So I have in my Haines Massage browser that I use, I have bookmarks for like banking and money stuff and just like my acuity link. I set up my personal Google browser for my personal stuff. I set it up so when that browser opens, it opens with my Google calendar immediately on the homepage, which is the thing I'm clicking on the most, and I was like, "Well, wait, I can go further than just the bookmark. I can have this actually just appear when I open that browser." A.
Allissa Haines:
Ll the bookmarks I need for home stuff, so like the recipe and meal planning app has just got a quick link there, the kids' school schedule. Holy moly, it has been so helpful to learn how to use the browser bookmarks and even files within them in that bar. It's made everything easier. So between that and the Google Drive, I feel like I spend so much less time looking for crap ,and I can clear my browser cache and my history without worrying that, well now I can't partially type in a website and have it automatically appear. I don't need it to, I've got the bookmark saved. Yeah, those were my quick tips that I have found most helpful in the last year and just streamlining and lowering my aggravation level in front of the computer, and it's been really great. That's all I have.
Michael Reynolds:
Yeah. I agree completely. I'm going to add one more quick bonus just on the fly.
Allissa Haines:
Okay.
Michael Reynolds:
TinyWow. Remember TinyWow?
Allissa Haines:
Oh my God. I still use that.
Michael Reynolds:
From a few weeks ago. Yeah.
Allissa Haines:
I have unlocked a whole bunch of PDFs, because like every PDF we get from the school about the kids' educational stuff is locked. I need to share that with our educational advocate and sometimes they use all different passwords, so sometimes it's like the kid's last name and their graduation year or sometimes it's a first initial and whatever and it's bonkers. So I used to rename every single file so that the password was in the file name, and now I'm like, well crap, I take the extra 12 seconds to unlock the file. Liam used it the other day for a quick edit on a video clip, and TinyWow was awesome. So thank you. Actually I need to add that to my bookmark tools. Thank you. I haven't added it yet.
Michael Reynolds:
Yeah, TinyWow has its own bar on my bookmark bar, has its own button. Like it's just like its own thing. I just keep it there.
Allissa Haines:
I know. You know what? I used it for, the bookmark bar, I used it for a course I'm taking because it's like a pace yourself course, and I kind of forget the course exists, but if I put it in my bookmark bar on my personal browser, I see it, and then I'm like, "Oh yeah, yeah. I want to make time for the next lesson." That's been really helpful. So anyhow, TinyWow, put it in your bookmark bar. If you have documents you need to save from there, put it in your starred Google Drive file, and then you've encompassed all my tips into one day.
Michael Reynolds:
There you go. All right. This was fun.
Allissa Haines:
This was fun. Thanks everybody for coming on this little retrospective ride with us. I promise we won't do it again for a while. We'll be back with very clear, actionable stuff again next week, or not. I don't know. I do want to just do a special shout out to our sponsors. We have had a lot of great sponsors over the last several years, and ABMP and Jojoba have been hardcore. We're delighted to have a new sponsor right now called Happy Face. So I talked about them last week and you heard their ad at the beginning of this episode. I actually got my Happy Face face cradle, and so far, the first two clients have used it, have loved it and you help us keep the lights on. Also they're companies that we believe in and trust and that's really important to us, and to be able to really maintain that partnership and trust over several years means a lot to me. So thank you to our sponsors for getting us into 400 episodes.
Michael Reynolds:
Yeah. Thank you. All right. Well that was fun. I enjoyed that a lot more than I even expected to. I knew I would enjoy it, but I enjoyed it even more than I thought. So thank you. All right. Well thanks everyone for joining us today, as always. Maybe not as always. Maybe you're a brand new listener. So let me tell you where to find us. That is massagebusinessblueprint.com. That is our website. That is kind of the starting point for everything to learn about us. So our podcast episodes are listed there as well as information about our private community called Blueprint Mastermind, and we're getting new members lately at a kind of a higher volume. So it's nice that we're getting a lot of new members in. So welcome.
Michael Reynolds:
It is a 30 day trial, and it is a private community where you can network with other smart massage therapists, and Allissa and I help as much as we can with questions and challenges, and we have office hours for peer conversations about challenges we're having in our massage practices. So it's just a really great community. It's amazing, if I do say so myself. I mean, we're biased, but hey. So with that, you can email us also at podcastatmassagebusinessblueprint.com. Have a great day. We'll see you next time.
Allissa Haines:
Bye.