Massage Business Blueprint creates professional websites as a service to community members. Our goal is to be a better experience than the "norm". We know that in the past, a lot of massage therapists have paid too much for a website while experiencing a process that took too long, stressed them out too much, and produced mediocre results.
Our approach is different. The process is three meetings and we will get your website launched fast. Oh, and it will be beautiful. And we won't ask you a bunch of questions that you don't know the answer to.
Note: you must be a member of our community to make use of this service.
$1,500 one-time setup and $35/month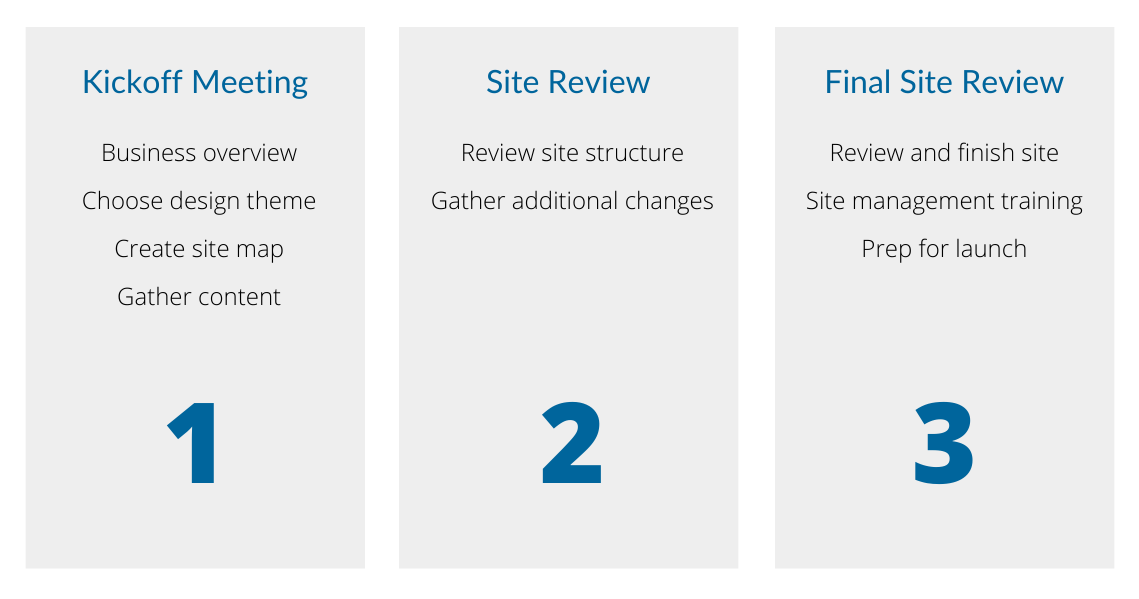 End result: a modern, beautiful, fast, search-optimized, mobile-friendly and easy to manage website for your massage practice. Want to see some examples? Here you go:
Ready to get a new website? Use the order form below to get started.