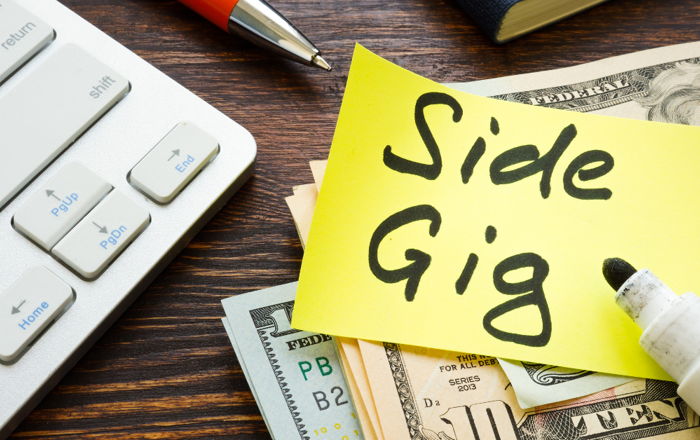 Weekly Roundup
Discussion Topic
Side Gig Ideas While You Build Your Massage Practice

Virtual assistant
Salesforce consultant
Childcare
Senior citizen concierge
Pet sitting/walking
Bookkeeping
Website creation
Social media management
Online Tutoring
Content writer
Online Notary
Tech support specialist
Quick Tips
Sponsors
Jane enter MBB1MO at signup for a 1-month grace period on your new Jane account.
Transcript:
Sponsor message:
This episode is sponsored by Jane. Jane is an all-in-one practice management software with helpful features like online booking, admin scheduling, integrated payment processing and charting. But there is more to Jane than you might think. The team at Jane cares a bunch about the problems you face as a practitioner. One of those problems we all know, no shows in lay cancellations and practices, so they've made it super easy for you with a few simple tools built right into Jane. This includes the ability to implement an online booking payment policy. That's right. Get that money ahead of time, send out unlimited text and email reminders and enabling a wait list management features to fill those last minute gaps that were not preventable because that's going to happen nowadays. You can come see Jane in action at jane.app. If you know you are ready to sign up. You can enter MBB1M0 at signup for a one month grace period on your new Jane account. And again, check it out at jane.app.
Allissa Haines:
Hey everyone, welcome to the Massage Business Blueprint podcast, where we help you attract more clients, make more money, and improve your quality of life. I am Allissa Haines.
Michael Reynolds:
And I'm Michael Reynolds.
Allissa Haines:
And we are your host today. We are delighted to be your host today as an every day. And I want to know what Michael's reading. You go first.
Michael Reynolds:
Sure. I am reading Chris Brogan's latest LinkedIn newsletter. By the way, LinkedIn newsletters are kind of cool. I've started to use them personally as well. And they're pretty cool. You can set up a newsletter on LinkedIn, you can publish on a certain schedule. It gets a lot of visibility. I know a lot of us aren't really big on LinkedIn, but if you are a big on LinkedIn, check out newsletters. Anyway, Chris Brogan's newsletter is pretty good. I like his stuff. I know Allissa does as well. And the latest one is called The Secret to Endless Ideas. And I think this applies specifically to massage therapists because some of us blog, some of us produce content, write articles. And so the article, I mean it's pretty short. The gist of it is set up a system to capture your ideas.
And his system was, he has a couple of apps he uses, but I'll talk about in this episode later. But a couple apps he uses to kind of capture ideas and he also writes them down either in a document or on paper. And his process mainly is to just brain dump ideas out, potential topics to write about, potential titles of articles, potential ideas. And don't be afraid to write down the bad ones or the ones you think are half baked or whatever. Because then what you'll do is you'll kind of filter out the ones that do make sense and it'll keep your brain, I think the term he used was not elastic, but it was something. I got to pull the article and see because it was a cool word that he used to describe it. Sorry, I'm pulling it up right now. Helps your brain open up and stretch. Oh, well I've forgotten the word he used, but it's somewhere in the article.
And so basically it's just a way of constantly having ideas bubble to the surface you can use for marketing content. And so as a massage therapist, we might use this as, hey, we're talking to clients, we have conversations. And whenever those things come up that could spark ideas on, hey, I could write an article about this particular topic a client asked me about. Or I could write an article on this question I got from a potential client about getting a massage. And so I think it's a good little run through of how you can develop a habit of content ideas that you can then use for things like articles and blog posts and videos in your website to produce content in your marketing. So that was probably longer explanation than it needed to be, but that's what I'm reading and I liked it. So there you go.
Allissa Haines:
Excellent. Thank you. I know that I get so frustrated with myself because I come up with ideas when I'm driving or random places, and now I try to just text them to myself and then I put them all into a document.
Michael Reynolds:
Gooey. Gooey was the word. He said ideas to get your brain gooey. I like the way he phrased it.
Allissa Haines:
I do not.
Michael Reynolds:
I found the word. Okay, I'm done. Move on.
Allissa Haines:
So I have been listening to a podcast called If Books Could Kill, and I don't remember if I mentioned this, and I forgot to go back in my show notes to see. It is Michael Hobbes and Peter Shamshiri, which I know I'm saying that name wrong and I'm really sorry. Michael Hobbes is also one of the hosts on the Maintenance Phase podcast where they just debunk all the diet culture myths and health myths. So he's got a new podcast called If Books Could Kill, and they take a book and then say how ridiculous it is. And if we're talking about books like Freakonomics, they just poke all the holes in it and they're like, "This is why people thought that. This dude got rich off of this book."
Anyhow, I might get a little hate mail for this particular one and I don't really care, but this week's episode, the latest episode was on The Secret. And whoo is it good, because some people are really into the whole secret manifest this. And listen, I believe in the power of positive thinking, but this book said that you could manifest the cure for breast cancer in your own body. So some problematic stuff and it's just funny. It's very, very funny. So If Books Could Kill, a new podcast for you.
I also have a thing I've been listening to, I'm embarrassed that I forgot to mention it last week. I was on The Thinking Practitioner podcast with Whitney Lowe. Yay. It was so delightful. He let me be on for his first episode of the year. And it was a conversation and it was delightful about what is success in business? What's the change going on in our industry in the past couple of decades and what do we think is coming up? And I had a delightful time. And sometimes I'm not... A friend sent me a message after it published and said, "Hey, this was really good. Thank you for this." And I'm like, "I don't remember anything I said except to say, 'Hey, it's been a long time since I've been mistaken as a sex worker.'" And that was my synopsis of here's what's different about our profession. But I actually went back and listened to it and I feel like I didn't sound half bad. So if you're into it, check out The Thinking Practitioner podcast, the first episode of this year. And thanks Whitney for having me on.
Michael Reynolds:
We've gotten a lot of positive feedback on that episode, so I think you did not do that bad.
Allissa Haines:
Really?
Michael Reynolds:
Yeah.
Allissa Haines:
Nice. Thanks. Okay. Who's our next sponsor, Michael?
Michael Reynolds:
Well, it happens to be our friends at ABMP.
Allissa Haines:
Yay. ABMP who sponsors us and also The Thinking Practitioner podcast. Let's just start by saying that they're great. We know they're great. They're a phenomenal membership organization with a whole lot of benefits and services and discounts. And today I will talk about the ABMP Education Center. You can learn more at abmp.com/learn. Over 600 hours of continuing education courses included with your ABMP membership also available at a ridiculously reasonable price for non-members. And I'm just going to editorialize here and say that their non-member price is actually cheaper than the other organization's member price because they charge their members for their CE. What? Topics include hand-on techniques, ethics, self-care, cultural competency, and courses for massage educators. ABMP members get free CE for all courses included. I have a tickle in my throat. Excuse me. A great way to meet CE requirements and to try out presenters, saving your budget for real in-person courses. Not that online classes aren't real. Anyhow, oh my gosh, making my eyes water. I'm crying because ABMP is that good. You can learn more...
Michael Reynolds:
We're all emotional.
Allissa Haines:
... abmp.com/learn.
Michael Reynolds:
All right. And while you were coughing, something just popped off my screen and got in the way of my window. So I think we're all just kind of flailing trying to get through this episode. So let me just get rid of that. All right. Yes, we love ABMP. They are fantastic. All right, so we're going to talk about side gig ideas while you build your massage practice today. So I'll go ahead and jump in if that's all right. So I want to preface this by saying this episode was kind of sparked by just conversation we had. Hey, we have a lot of people, we talked to a lot of members, a lot of massage therapists, a lot of listeners who maybe they are new to their career, maybe they just graduated recently, they're starting a massage practice, they're in kind of growth and building mode.
Or maybe they're coming back from a hiatus. Some people went on hiatus for a year or two recently or longer due to various circumstances. Maybe they're kind of restarting a massage practice and kind of building from scratch again. So I thought we would talk about side gig ideas while you build your massage practice so that you have some ideas for generating income concurrently while you're building a massage practice. This can also apply to those who maybe don't want to do massage full-time. Maybe you want to do a couple different things. Maybe massage is something you do part-time while you do something else as well to supplement income. And I also want to say that there is absolutely nothing wrong with deciding that you want to do massage in a certain limited scope and then doing something else as well. There's lots of ways to do massage. There's no one size fits all. So however this applies to you, I hope it's interesting.
So some of these ideas are businesses you start, some of them are jobs you can get. Some are a mixture. A lot of these things are things I have direct personal experience with. Some I don't, but I like the idea. So we'll kind of walk through. So I've got some resources for you as well. So you might want to go back and check the show notes on this because we'll have some links out to things too. So the first side gig idea I always love to go to is virtual assistant. I do this because one, I have direct personal experience. One of the other businesses I happen to co-own is a fairly decent size virtual assistant company. It basically has a team of virtual assistants doing lots of different things. So I have a lot of experience in the VA kind of profession or industry.
So a virtual assistant, a good one is hard to find, honestly. There's lots of people doing VA work, but finding one that is reliable and that fits your needs is not easy. And so becoming a VA can be a great career path, whether it's a full-time career or a part-time gig. And you can do it by applying at VA companies, but you can also start your own VA practice. And so, one resource I want to give to you is a course that my friend and other business partner Amy Foley, recently launched and it's called the VA Life System and it is $300. And I put a link in the show notes there. So if you want to check that out, she has a whole course that walks you through how start to finish, how to launch a VA business. It is awesome. And she is my business partner in that VA company, so she knows her stuff. So check that out if you're interested.
There's also services called fancyhands.com where you can basically apply to be a VA and just kind of do jobs on demand. I hope, Allissa, you don't mind, I'm also going to give the name of the other business ico, which is called Inbound Back Office, which has marketing VA positions open frequently. So that's also in the show notes. So there's lots of other places you can apply, but being a VA basically means you just kind of do general administrative stuff for typically busy business owners or executives that need help. Stuff like booking arrangements, travel, doing data entry, scheduling appointments, generally just kind of doing administrative stuff that helps run the business. So anyway, I've lectured at length on VA, so that's a great option to think about.
Next, Salesforce consultant. This is a little bit new. I mean knew Salesforce existed, but in one of my other businesses as an financial advisor, I have a client that recently told me about... And she happens to be a massage therapist, but she's also doing side work as a Salesforce consultant. In about a month and a half, in her case, she got trained as a Salesforce consultant and now makes between 20 and $30 an hour doing Salesforce training for other companies remotely from her laptop at home. And so there's a link in the show notes as well on how to become a Salesforce consultant. So if you're a computer savvy and you like working with tech and you want something you can do from home with your laptop, then being a Salesforce consultant is in demand and you can find pretty good work that way as well.
Allissa Haines:
What does that mean?
Michael Reynolds:
Salesforce... Sorry, let me back up. Salesforce is basically a kind of a customer relationship management tool, kind of a database. Businesses use it for lots of different things and it is a piece of software that lots of businesses implement and then need training on, their employees need training on. So if you're a Salesforce consultant, you basically get acclimated to how to use the system and then you train other team members from the companies you work for on how to use it basically. So you're kind of like tech support for this software app in a training capacity.
So next, childcare. This one seems kind of obvious, but childcare is really in demand these days. It's hard to find childcare in all different capacities. So if you like kids and you've got some free time, a lot of people will pay good money for childcare, whether it's kind of on demand babysitting or daycare style childcare or nannying. So things like that.
Allissa Haines:
There is a huge demand around me for people who can watch grade school and even middle school kids from the time they get out of school till 6:00 PM So if you have the ability to chunk your day, you can make... It's $20 an hour just for one kid. And there's a handful of people around who also need care first thing in the morning. If they have to go to work early, they need someone who can come in, finish getting their kid breakfast and drop them off at school. So if you can drive especially and get kids to their... Anyhow, yeah. That's proselytizing there, but it is shocking how much cash can be made if you are a semi responsible person who can tolerate someone else's kids for three hours, maybe three afternoons a week. It is a nice little side job. Okay, I'm done.
Michael Reynolds:
Right on. This next one is kind of a half baked just general idea that I haven't seen implemented personally yet, but I think it's a cool idea. So I'm just kind of sharing it off the cuff. Senior citizen concierge. Often older people in your community might need help running errands, picking up prescriptions, going to the grocery store, doing general light stuff around the house, just kind of lightweight stuff that is not as easy for them to do themselves. And I've often thought that you could have a pretty nice little business basically doing either hourly or monthly subscription work for older people in your community who just need some lightweight help here and there. So I call it...
Allissa Haines:
It's so big.
Michael Reynolds:
Yeah, I call it senior citizen concierge. Yeah. What do you think?
Allissa Haines:
Also, just the childcare in my town, there's so many of us. And again, I live in a moderately affluent community, so there's people with money who can do this. But yeah, there's a lot of people with their senior parents living near them or with them, but they're still trying to hold down full-time jobs themselves. And I'm totally usurping your topic.
Michael Reynolds:
No, I love it.
Allissa Haines:
A great place to find these kinds of childcare and senior citizen assistant work is in your community's Facebook groups. And my community even has a specific babysitter childcare group, but people around here are always looking, like somebody who's like, "My mom needs a ride to the podiatrist. It's a low level appointment. Nobody needs to be in the doctor's with her, but I need somebody trustworthy to drive her to and from." And if you do that in a high need situation, they're much more likely to ask you to just take their mom grocery shopping twice a week too. That is something that is... And again, if you drive, if you have a good driving record, if you're happy to provide whatever people need to run a background check on you, if that's going to help your credibility, huge around me at least. I think in most suburbs I feel like that would be pretty huge because this sandwich generation man, we're struggling.
Michael Reynolds:
Right on.
Allissa Haines:
All right, carry on.
Michael Reynolds:
Yeah, so next is a specific skill, but bookkeeping. If you know your way around QuickBooks or Wave or other systems and you're good with numbers and you have some accounting background, bookkeeping is in demand. It's hard to find someone who'll just do some good lightweight bookkeeping for a good price. It's honestly kind of hard to find. So that could be... If you have that skill, that's something you can do again, remotely from a laptop, wherever you are.
Also, for things like that, nicheing can be really effective. So if you just put yourself out as a bookkeeper, there are other bookkeepers you're competing with. You'll probably find work, but it may be a little more difficult. But if you say, "Hey, I'm a bookkeeper for other massage therapists," for example, or, "I'm a bookkeeper for marketing agencies," or, "I'm a bookkeeper for general contractors," or some industry where you have knowledge in, then you can become known for that industry and do bookkeeping just for that industry. And they'll tell all their other friends in the industry about you and you'll probably pick up more momentum that way. So that could be a way to think about it.
One of my favorites. Next, website creation. This is my background. For over two decades, I owned a business that built websites. I've done a lot of them. It's gotten easier and easier to build websites, especially with things like Wix, Weebly, Squarespace, there's some others out there I'm drawing a blank on. But there's lots of DIY platforms out there where people just don't have enough skill time or patience to DIY it. But you could. Maybe again, you're computer savvy, you can learn to use Weebly pretty quickly. Wouldn't take that long to build a couple sites, know your way around it, and then charge a decent little feed or build a website for businesses around your community. So website creation is not that difficult anymore for those who have computer skills and want to put in the time for training.
On the same lines, social media management. These are really lightweight, little very direct specific things, but social media management is something that most small businesses are really, really bad at. They just are terrible at it. Either they don't do anything or they post three times one month and then go six months without doing anything. Or they just spam it with a bunch of stuff that's just ineffective. So offering social media management where you take a business's Facebook page, Twitter feed, LinkedIn page, Instagram, whatever, and just get creative with fun photos and phrases and things that apply to the business. Doesn't have to meet... You don't have to be pressured to be a marketing person to get a bunch of business for them. It's more about just having a presence and their feeling like they have that brand presence on those social platforms. That's good enough for a lot of them.
So again, being niche can be helpful. Again, you could be a social media manager for massage therapists, for contractors, for dentists, for veterinarians, for whatever interests you. Pick a niche, be a social media manager, charge a monthly fee, and that can be a good side gig.
Online tutoring. I've explored this off and on the past because I think it's a really great side gig. There's lots of sites where you can apply to be an online tutor for various subjects, math, English, things that are needed by students of all grade levels. tutorme.com is one site. Kaplan has an application where you can be a tutor. Tutor.com, there's other sites in the show notes. But if you like teaching, especially teaching young people and you kind of know your way around math and maybe you're good at English or various languages and you want to just help out and make some money tutoring, that can be a great path. Also, content writer, if you're a good writer, being a freelance writer for, again, going back to nicheing, maybe a freelance writer for a specific industry. You can kind of get some traction within a certain industry and do content writing in that industry as well.
Online notary, I've known some people that have done this. You basically become a notary, you go through the certification process and then do online notary work through things like OneNotary or notarized.com. OneNotary in particular has become a notary training thing you can apply for. So if you know nothing, you can just start from there and become a notary. And then you just do online notary gigs as they come along. People apply to have their stuff notarized. You grab the job, you do it and you get paid. So again, something else you can do from a laptop at home.
And then last on my list, but definitely not a comprehensive list, but last on my list is tech support specialist. I always see openings for tech support jobs. You can go to remote job boards or go to any big company, internet companies, Comcast, there's always tech support positions open where they don't pay a ton. Usually it's around $15 an hour, give or take. But if again, you know computers, you know a particular piece of software, whatever it might be, tech support is something that's always in demand, especially people that are reliable and can talk to people and are friendly. Tech support jobs are pretty easy to find. So that could be something you could apply for as a side gig as well. So we could go on, but I don't want to make this a three hour episode. So those are the top of mind side gigs I came up with that you could potentially look into, make some money while you're building a massage practice. What do you think?
Allissa Haines:
I had no idea online notary was even a thing.
Michael Reynolds:
Yeah, I've used it multiple times. Works really well.
Allissa Haines:
Dang. And it's accepted just like in-person notary stuff?
Michael Reynolds:
Yeah, it's about $25 to get a document notarized. Yeah.
Allissa Haines:
All right. I would pay $25 versus having to stop in at my library and wait in line to get something notarized. Awesome. All right. Thank you, Michael.
Michael Reynolds:
Yeah, anything you would add or are we good?
Allissa Haines:
No, I think that's good. Oh, you know what? You skipped over pet sitting.
Michael Reynolds:
Oh, my goodness. I did.
Allissa Haines:
Yeah, that's because I distracted you when I popped in about senior citizens. So yeah, pet sitting, pet walking, you want to have skills with the animals you profess to companion, but otherwise... Also, hi, I need a dog walker, actually. So yeah, respect.
Michael Reynolds:
There you go.
Allissa Haines:
All right, let's pop into our last sponsor of the day who is The Original Jojoba Company.
Michael Reynolds:
I'm going to get nostalgic here and say it's Jojoba. Haven't shouted for a while.
Allissa Haines:
That was animated. The Jojoba Company is the only company in the world that carries 100% pure first pressed quality jojoba. It is non-comedogenic, so it will not clog pores. So if you've got clients that are prone to acne or just breakouts in general after a massage, jojoba is not going to make that happen. In fact, jojoba can actually help to clean out and clear pores. It also will not stain your cotton sheets, so it's going to make your linens last a whole lot longer and make washing your linens much, much easier. You can get 20% off the price of the product when you shop through our link, massagebusinessblueprint.com/jojoba.
Michael Reynolds:
All right.
Allissa Haines:
Quick tip, Michael?
Michael Reynolds:
I did have a quick tip.
Allissa Haines:
I got nothing, so you go.
Michael Reynolds:
All right. This is an app I alluded to at the beginning when I was talking about Chris Brogan's article, and in his article he mentioned he uses an app called Google Keep to track ideas. And I was like, "You know what? I like Google stuff in general. I haven't used Google Keep. I'm going to check it out." I really like it. It is free like most Google stuff.
And what I like about it is when I have an idea to capture a blog post idea or something, I haven't yet to date found a way to non clumsily capture it. Yeah, I could send a text to myself, but it's like something feels weird about that and clumsy. I can email myself or I can go to notes. But anyway, something just never feels right. But then I open up Google Keep and it's like, boom, there it is. Plus sign, it goes straight to the cursor. I can do the microphone and speak into it. I can put a title and a note. It's very clean. If you're watching on video, you can see it there. So Google Keep seems to be so far the most frictionless way to capture stuff, and I'm really liking it. So if you want a way to kind of just capture general unstructured ideas on the go, Google Keep might be worth a look.
Allissa Haines:
I am not adding another piece of software to my arsenal. I have too many things already.
Michael Reynolds:
That's fair.
Allissa Haines:
But thank you, Michael, and thank you listeners for joining us. If you want to learn more about Massage Business Blueprint, you can do that at massagebusinessblueprint.com. We've got all kinds of free resources and a member community, our mastermind community that you can check out. There's also all of our show notes from all of our podcasts and our whole podcast archive right back to a million years ago when we started this thing. I think that that's everything I... Oh, you know what I want to say? If you have something you want us to discuss, you can email us podcast@massagebusinessblueprint.com. Otherwise, carry on. See you next week.
Michael Reynolds:
Thanks everyone.