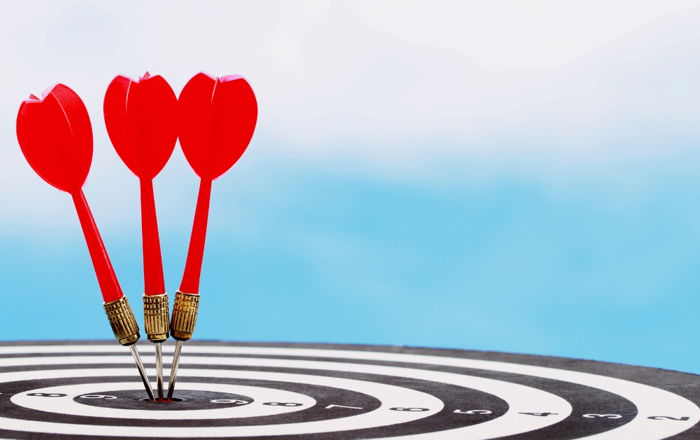 Weekly Roundup
Discussion Topic
Evaluating the 'Success' of your Massage Business
Quick Tips
If you see a "too good to be true" money tip online, it is too good to be true.
Sponsors
Trancript:
Sponsor message:
This episode is sponsored by us at massagebusinessblueprint.com/clients. It is a familiar question. We see it often in massage discussion groups. People want to know, "How do I get new clients?" And the reality is, there's no silver bullet here. There is no one tactic that's going to get you a bunch of new and long-term clients that are right for you. But there are clear and effective steps. There's a nice little decision tree on what you can do to bring new clients into your massage office, to fill your schedule and fill your bank account. You can get our free 14-page guide at massagebusinessblueprint.com/clients. Go check it out.
Michael Reynolds:
Hey everyone, welcome to the Massage Business Blueprint podcast, where we help you attract more clients, make more money, and improve your quality of life. I'm Michael Reynolds.
Allissa Haines:
I'm Allissa Haines.
Michael Reynolds:
We're your hosts. Welcome to our show. I've got to admit, the favorite part of every episode, aside from your topics of course, Allissa, is I get to smack that music button right after you're done with the intro. You'll say, "Hey, check it out." And then I go, bam, and I smack the music button on the soundboard. It just pops in. I feel very powerful. It's like, bam. I love it. So, I just had to share that.
Allissa Haines:
You should have been some kind of a DJ in your other life.
Michael Reynolds:
I know. I think I would love that. Boom, boom, boom. Clicking buttons, making music. Yeah.
Allissa Haines:
Now you've found your retirement career.
Michael Reynolds:
There you go. There you go. Old guy being a DJ, there's something creepy about that. Okay, so anyway, welcome to our episode, which is already off the rails. Allissa, what are you reading?
Allissa Haines:
I am reading, I have just completed a delightful little romantic romp, not an X-rated one, and I'm just going to read the description. "A charmingly quirky seaside town offers a recently separated restaurateur a fresh start, and possibly a new lease on love." It's called A Season for Second Chances, and it is written... I just have to scroll my screen up, by a woman named Jenny Bayliss. Now, y'all know I like just cheesy romance stuff and we're in the holiday season. So, several years ago, back when I was married, my ex-husband and I fell into a pattern of just keeping these cheesy Hallmark Christmas movies on just 24/7 from Thanksgiving to Christmas. They just cracked us up. They were funny, just common tropes. And so, we're in that season and my ex-husband is recently deceased, so my stepdaughter and I decided that we were just going to watch all of these movies that we possibly could in his honor for the next six weeks or whatever, through Christmas. And also, did you know that there's actually a convention for these cheesy romance, yes, holiday films?
Michael Reynolds:
I had no idea.
Allissa Haines:
Yeah, there was a convention a couple years ago, and I was so sad because I had told my ex-husband about it and he was just delighted and he really wanted to go to one. He thought it would be a really fun, campy thing to do, but unfortunately we never made it to one. Anyhow, I am reading these books and watching these movies in his memory, and it cracks me up every time. And I didn't even know there was a whole genre of light romance books that were specifically based around the holidays, and there is. Who knew? So, I am just filling my Kindle with them because I need something lighthearted and it's going right along with those movies. And that's all I have to say.
Michael Reynolds:
I need to tell my wife about this convention. She loves the Christmas Hallmark movies. I feel like she would enjoy that.
Allissa Haines:
Has she watched the new one with Brooke Shields and Cary, I don't know, Elwes or something? The guy from The Princess Bride. It was new last year.
Michael Reynolds:
I don't think so.
Allissa Haines:
It's called A Castle for Christmas. She needs to watch it.
Michael Reynolds:
Okay.
Allissa Haines:
Brooke Shields is fantastic, but here's why I love the movie. I love the movie because they don't try to make Brooke Shields look like she's 20. She is a woman of middle age, her character is middle age. They still put her in this beautiful sleeveless gown, even though she's got a little bit of arm movement going on, a little bit of that arm fat we all get pre and post-menopause. It is a movie of people who are attractive and middle-aged and they don't try to be anything else. And I got to tell you, I'm so tired of seeing just airbrushed perfect bodies all over the TV and stuff. Also, it's a really cute plot line. It really is. And it has funny characters and I really enjoyed it. So, she needs to check out A Castle for Christmas. It's on Netflix, if she hasn't watched it yet.
Michael Reynolds:
Got it. I will check it out. I feel like every weekend in December we've got hot chocolate, popcorn, and cookies and a Hallmark movie. So, that'll be on the list.
Allissa Haines:
Heck, yeah. Heck, yeah. So sorry, I went off on a little bit of a tangent there.
Michael Reynolds:
That's all right.
Allissa Haines:
What are you reading?
Michael Reynolds:
Oh, nothing as light and Christmasy, but I'm catching up on articles from Anti-Racism Daily. And one of them in my queue that I got to recently was, Why Empathy is Important for Social Change. And I think a lot of our audience is kind of like-minded with us. There's different variants in opinions and that's okay, but a lot of our audience has told us, "Hey, we feel like we're also kind of a progressive mindset. We're interested in contributing to promoting social change and centering on marginalized voices, et cetera." And so, what I like about this article is that it's a really good one to share with others. It's obviously good just to read, but it talks through ways to promote empathy in yourselves and to share with the world as well. One of them is, check your bias. I think we all kind of get that.
Things like, set aside the I mentality, creating empathy to think of other people and their needs, center marginalized voices, ways to do that, ways to get involved in your community. And again, I like this one because Anti-Racism Daily is a very good resource for sharing with others who may be at different points along the journey and realization of the problems in our society, and how to remedy them. So, just thought it was a really good one, very solid in terms of some actionable ways to think and act to help generate empathy in ourselves towards social change. So, I really like that one.
Allissa Haines:
Thank you. I'm going to check that out. Thanks.
Michael Reynolds:
Yeah. Yeah, that was a good one. All right, with that, let's move on to our next sponsor, The Original Jojoba Company.
Allissa Haines:
You're going to try to get some money for that new jingle, are you buddy?
Michael Reynolds:
Nope. Not worth anything.
Allissa Haines:
I love The Original Jojoba Company. Y'all know why. Jojoba will not stain your 100% cotton sheets, so you're going to spend a lot less money on supplies because you're not going to have to buy new sheets when they go rancid. And jojoba, you just use a lot less. You only need a couple of drops to work on a whole arm. And I think I measured it once and my eight ounce bottle lasted me, I don't know, 28 or 32 clients, which is pretty great. It warms up to be just this smooth, silky texture in your hands. You can do light work with it, you can do deep work with it. It is just delightful stuff, and it's non-allergenic so you can feel really comfortable using it on any client and every client, and not worry about a reaction. So, that's pretty nice. And also pretty nice, our listeners get 20% off the price of the product when you shop through our link, massagebusinessblueprint.com/jojoba.
Michael Reynolds:
Thanks, Jojoba.
Allissa Haines:
Thanks, indeed.
Michael Reynolds:
All right. Our topic today, we are talking about evaluating the success of your massage business.
Allissa Haines:
Yeah. And we talked about, I know it was a couple of weeks ago, we talked about... It was in October, pardon me. So, I don't know how many weeks. We talked about setting yourself up for a really good next year, thinking now about what days off you want, how many clients a week makes you happy? Any schedule changes you need to make? Do you need to raise your prices? Are you making enough money? Are you happy in your work? And we talked about the really tangible things you can do to make sure that next year is good for you, that your business goes the way you want it to go. And I've been thinking about that, and I've been thinking about my own schedule and all kinds of things in my business. And I was thinking about how, what I considered successful is so much different than, one, that my business was 10 years ago and what I thought was success, what was a success for me 10 years ago.
So, I was thinking about all the markers and all the goalposts that we might measure to decide if our business is successful or not. So, there are some easy, obvious markers like income goals, your gross income and your net income. So, every penny you take in for massage and then what you have left after your expenses. Do you have enough to run your business and cover your taxes, and then pay yourself your wage, what you take home? And once you take that amount home, do you have enough to pay your home bills? And this changes. It could be that what you contribute to the household changes year-to-year, or changes depending on how old your kids are and how much more or less you're working, or it changes based on if your partner is a wage earner or if their job and their stuff has changed.
And also, do you care about saving for yourself and your retirement? So, are you able to pay the expenses of your business, cover your taxes, take home enough to pay your household bills or whatever portion you need to, and save for retirement? Those income goals are kind of obvious. Obviously, you want to be able to do all those things. So, if you're not able to do all the things you want with the amount of money you earn, then that's something you should look at. And that might be one of the things that helps you determine if your massage business is a success in a way that is sustainable.
Yeah. And are those numbers, we know they're not going to stay the same. Again, we talked about varying things that could adjust your income. So, what do the next five years look like for you and your family? Do you need to earn more? Do you want to earn more? Do you feel like you can start earning less and having more time to yourself? You get to decide those things, but that might be a marker of success. How much time do you want to spend working? So, 10 years ago I was delighted to be working 40, 50 maybe plus hours a week. And that doesn't mean 40 or 50 clients a week. That means that many hours put into my massage business. I liked working a lot, working a six day week was good for me, it was healthy for me, it kept me in a good place.
I was able to take lots of three day weekends when I typically worked six days a week and I had enough money and it was all good, but I would fall over and cry now if I was working 40 or 50 hours in my massage business, because now I have some other things that I do, and I have children I'm responsible for, and a grandson I want to see. And so, how much time I want to spend working has changed, and that means how much I charge for massage might need to change because I still want to be bringing in an income that works for my household. So, these are all little levers and little gears that kind of work together. And there's no one answer. There's not even one answer for me. There's always a, it depends. But income goals, time goals.
And then, the final thought here is just satisfaction. How do you feel when you are getting ready for work every day, when you're setting up that room for your client? How do you feel when you're setting up the room for the last client of the day? Do you feel good tired? Do you feel bad tired? Are you just dragging yourself into the office, or are you feeling good and you're there and you're smiling and you're legitimately happy when the first client walks in the door and when the last client of the day walks in the door? How do you feel about your hands-on work? Is it effective? Do you feel like you are meeting your client's needs? Do you find that you are still curious about your work? And when a client comes in with a problem you haven't heard about, that you're interested and happy to look it up and see how you can help them and if you can help them or where you can refer them for help?
Or are you really bored? Are you just bored? Are your clients bored? Are your clients starting to quietly and subtly ask you if you've taken any new classes because maybe they're bored with your work? All of these things can be true. All of these things have certainly been true for me in my practice at one time or another. So, how do you feel about your actual hands-on work? Is it good? Are you happy? Are you feeling good as you go through a massage? Or are you making your grocery list in your head and thinking about what you're going to do on your day off? There are plenty of people who leave massage just because they're bored with what they're doing, and they don't see any other aspects of massage that would be less boring for them. So, they leave massage. That's legit. That's a legit reason for leaving any job, any career. Totally cool.
But is that you? Because then maybe you need to think about some changes, because you deserve a life in which you are happy. I'm not saying you have to be elated every day about going to work, but you should feel good about your work and not bored and not tedious and not giving people crappy massages because you're bored and you think massage is tedious. And finally, what's your personal life like in the satisfaction? Again, does your schedule give you the time and the energy to have a life outside of your business? Because you want to have a life outside of your business, because you want to be more than just a massage therapist. Being a massage therapist is awesome, but you also need to be a person outside of that. And that's a real problem, especially for one-person business owners. Our identity gets really, really wrapped up in the work we do.
And a lot of us felt that big when the pandemic hit and we simply couldn't work. It wasn't like it was a choice not to work. Or when people get hurt and they have to take time off. It can be a big hit to your mental well-being and your confidence and just who you are as a person if you haven't created a life outside of your business. So, do you need to do that? What needs to happen in your business to allow you to do that? Success looks very, very different for everyone and you get to customize what works for you. And my final thought here is that none of this is going to happen, none of this is necessarily a tangible thing that you need to sit down and map out. You could, or if this feels a little weird and a little big, just decide when you're going to think about it.
Make a note in your calendar. Maybe decide that you're going to think about this in your shower. You're going to think about income goals every time you take a shower this week, that's going to be the time you dedicate to thinking about, am I earning enough or am I not earning enough? Then if you feel so inclined, you can run some reports and actually see what you're earning. Deal with that. Do you have enough time to do the things you want to do? What could you adjust so that you have more time to do the things you want to do? And it doesn't have to be a whole big... this is the thing, because if you treat this as, I got to sit down for two hours and decide if my business is a success, you're not going to do it. You're just going to postpone that task until you're retiring 15 years from now.
And that's silly. So, just decide. Maybe I decided I was going to think about podcast topics as I walked my dog for the past couple of days and I've been doing that and it's worked out pretty well. And when I had an idea, I would just pull out my phone and do a quick little voice record to make sure I didn't forget that idea. So, maybe you are going to think about, if your hands-on work is making you happy, think about that while you're cleaning your office this week or whatever. Assign it to a task or a time and just lightly think about it. That's all I have to say. I'm done.
Michael Reynolds:
I really, really love this and it speaks to me because I can't count how many times we've talked to massage therapists who don't know how much money they're making and we're like, "Okay, how much money are you making? What's your workload per week? Is that making you happy?" And they don't have answers to any of it. I'm not shaming them. A lot of us a struggle with this, but this is so important, to be able to measure your satisfaction and your success. So, I really, really love this. Thank you.
Allissa Haines:
You betcha.
Michael Reynolds:
All right, so our last sponsor are our friends at the lovely ABMP, who have so many resources to pick from, it's difficult to choose just one.
Allissa Haines:
I know, I have so many talking points here. I'm going to talk about ABMP's Massage & Bodywork Magazine, which is available free for everyone to read online at massageandbodyworkdigital.com. ABMP members get the print edition, which is lovely, but reading it online is helpful too. All kinds of columns. We write the Blueprint for Success column. There's just hands-on stuff and ethics stuff and pathology stuff, and all the stuff you might want to learn about in order to have a great massage or bodywork career. It's just really good. It's an award-winning magazine. It's beautifully done. Every time we get the proof for one of our columns, I look at it and I go, "Gosh, this is pretty to look at and fun to read." So, you should check out this thing that is pretty to look at and fun to read, at massageandbodyworkdigital.com. And thank you ABMP for making it free for everyone to read.
Michael Reynolds:
Yay. Thanks ABMP. All right. Quick tips. I got a thing.
Allissa Haines:
I don't have a thing. So, give me your thing.
Michael Reynolds:
My thing is, if you see a too good to be true money tip online, it is too good to be true. I'm bringing this up because by nature of what I do in my other life, which is financial planning, I am in lots of online spaces full of money people and money advertisements and things like that. And it's gotten bad out there, and I just wanted to share this. First of all, there's so much bad financial advice out there and there are so many offers and advertisements for things that I'm not going to say are bad, but are questionable in how they are presented and make things seem too good to be true. The three industries I've noticed that are notorious for this are, one, the insurance industry, two is real estate, three is crypto. You see a lot of stuff around that.
And again, all three of these things are not bad. They can make a lot of sense to invest in for many people. But you see things like, the language usually goes like this, "Hey, did you know there's a vehicle out there that's better than a Roth IRA and beats the market and has no risk?" And blah, blah, and makes it just sound like this magical thing that no one knows about but you because you're listening to this video. No. I'm not going to unpack it, but there's fees, there's caveats, there's misrepresentations. That's usually an insurance product that is trying to masquerade as something else. And there's all these real estate seminars like, "Hey, get rich by leveraging real estate and borrow all this money and own a bunch of properties and retire on the beach." And it's not that easy. And of course, crypto, I think enough said, we don't need to go into that.
So, again, all those things are fine. I support investing in all those things when it makes sense. But there is so much out there, especially on things like TikTok, other social platforms where it's packaged in a way that sounds too good to be true, because it is. So, be wary, be cautious, talk to professionals, get multiple sources, do your own investigation into how these products work, and be very cautious and aware that if something in the financial industry sounds wildly amazing and miraculous, it's probably too good to be true. So, just be cautious.
Allissa Haines:
Word.
Michael Reynolds:
That's my quick tip.
Allissa Haines:
I know. It's tough because if you don't know, you don't know what's good advice and bad advice. So, what you can do is just email Michael at podcast@massagebusinessblueprint.com. That goes to Michael and I. And be like, "Is this good advice or terrible advice?" And the reality is he or we probably have a podcast on it. We love talking about money, love it. If you have a question, money or massage business otherwise, again, email podcast@massagebusinessblueprint.com. We'd love to hear your question and we would love to probably answer your question and you will get a response from either Michael and/or I, either way, even if we're not going to use it for podcast content. That's all I have to say, Michael, take it away.
Michael Reynolds:
All right, you took it away for the most part. So, I'll just wrap up by saying, hey, don't forget our website, which is, drum roll... massagebusinessblueprint.com. I'm sure you could have guessed that, but I'd like to remind you just in case, massagebusinessblueprint.com. If you're not a member of our Blueprint Mastermind Community, check it out. You get 30 days free, and we'd love to see you on the inside. Thanks for joining us today. Have a great day. We'll see you next time.
Allissa Haines:
Bye.