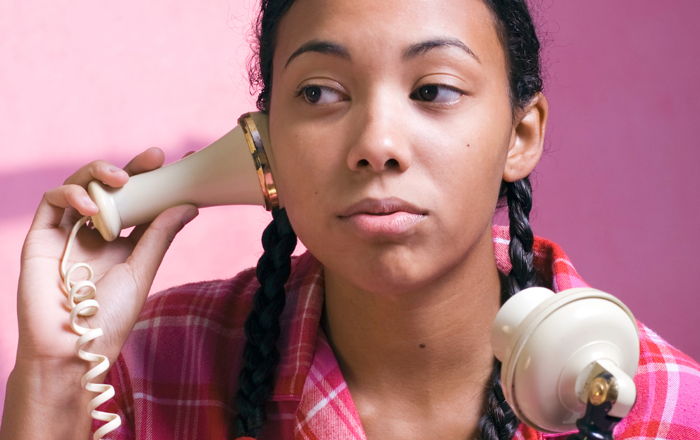 Weekly Roundup
Discussion Topic
Avoiding Voicemail in Your Massage Business
Quick Tips
Overcome your aversion to budgeting - it's the only thing that's going to help you get control of your money.

"Every dollar has a job" budgeting
Reverse budgeting
Bucket budgeting
Sponsors
Transcript:
Sponsor message:
This episode is sponsored by ABMP. Let's talk about Massage & Bodywork Magazine. It is an award-winning magazine included in print for ABMP members and available for free to everyone at massage&bodyworkdigital.com. There's so much good content in here. There are articles and columns about techniques with accompanying videos.
There are in depth features about everything you need to know about the Massage & Bodywork professional, all kinds of video tie ins. I already said that. All kinds of ethics information and pathology information. And our column, the Blueprint for Success, which we're pretty happy about and feel very proud of. Anywho, this magazine put up by ABMP is just the best in the business. Everyone can rate it at massage&bodyworkdigital.com. Thanks ABMP.
Michael Reynolds:
Hey, everyone. Welcome to the Massage Business Blueprint podcast where we help you attract more clients, make more money, and improve your quality of life. I'm Michael Reynolds.
Allissa Haines:
I'm Allissa Haines.
Michael Reynolds:
We're your hosts today. Again, welcome back to our show, episode 445. Allissa, I am excited for Christmas season, holiday season because you are sharing all the Hallmark movies. So tell us about...
Allissa Haines:
I am.
Michael Reynolds:
A Castle for Christmas.
Allissa Haines:
Okay. So first of all, people need to know that this episode that comes out on I think Friday, December 2nd, maybe, that we're recording it live today, Wednesday and November 30th. But we've already pre-recorded a couple of episodes for December. So December we're not doing live, we're taking the month off. So we already pre-recorded a couple for December. And I already mentioned this film, so you're going to hear about it again. I apologize, but I don't apologize. So...
Michael Reynolds:
It's like we're in a time warp.
Allissa Haines:
I know, right? That's a very talking to future me and future you. So oh, and my camera's all messed up again, so I'm just going to fix that, which means people watching the video are going to get a look at my face close up. Okay. I have been watching and I just love it so much. I just do. It's a movie that came out last year called A Castle for Christmas, starring Brooke Shields and Cary Elwes.
I don't know how to say his name, but he's the guy from Princess Bride. He's Westley from Princess Bride. And I just love it because I love cheesy Christmas movies and I love this one features like age appropriate people who look like people. I mean, pretty people because it's Brook Shields and Cary whatever.
But I'm just going to read the little synopsis, to escape a scandal, a bestselling author journeys to Scotland where she falls in love with a castle and faces off with the grumpy Duke who owns it. It is everything you want in a cheesy Christmas movie, and that's what I have to say about that. So if you're into slightly cheesy Christmas movies, but probably a better one, A Castle for Christmas, my friend. Brook Shields.
Michael Reynolds:
You had me at scandal, castle and grumpy Duke.
Allissa Haines:
I know. It's so sweet. It's so sweet. There's dancing and jigs and singing and knitting. There's knitting and it's just... I just...
Michael Reynolds:
Sounds delightful.
Allissa Haines:
I need this kind of delight in my life right now and it delivers.
Michael Reynolds:
Love it. Well, I'm just going to ride your coattails and leave it at that. Everything I'm reading is boring and technical and about money and finance. And nothing I want to share today that's exciting for our audience, I think so. I'll just...
Allissa Haines:
All right. Fair enough.
Michael Reynolds:
Yeah, I'll leave it at that. So let's give a shout out to our next sponsor, The Original Jojoba Company.
Allissa Haines:
Well, hello Original Jojoba Company. Thank you for being our sponsor. You know how I feel that we should be using really high quality products because it's soaking into our skin and it's going on our clients and then they're talking about how their skin feels when they leave our office. Jojoba does not contain triglycerides like so many products do. So it's not going to go bad, it's not going to go rancid, it's not going to make your sheets all gross.
In fact, it will not stay in your a hundred percent cotton sheets. So your sheets are going to last longer. Your Jojoba lasts forever because you only need a little bit to use for each massage. You don't have to plow through it like you do those thick, nasty creams. And you can use it for any and every modality.
If you need to do a technique that's got a lot of tackiness to it and a lot of friction, you just use none, and then a tiny bit when you do need some. And if you need to do slicker work, then you can use a little bit more or just warm it up a little bit more. It is so versatile and so easy to use. And that's what I want you to know about Jojoba. Also, I think it's important that you know can get 20% off when you shop through our link massagebusinessblueprint.com/Jojoba.
Michael Reynolds:
All right. Voicemail, tell me more.
Allissa Haines:
All right. I just got to find the right page in my notes here because I flipped over the wrong way. Okay. So I got a great... So the official title of this episode is Avoiding Voicemail in Your Massage Business. And this is because we had a great email from a listener who said, "I get these voicemails even though I have online scheduling, even though my outgoing voicemail says, 'Go to the website to schedule.'.
I still get people leaving these messages that are things like, 'I wanted to know if you do late appointments on a Friday night and what's the latest appointment that you take? And if you work on Saturdays and I want to book an appointment,'" da da da da. And again, this particular massage therapist who sent me some questions about handling this has online booking, has that outgoing voicemail saying, "Go to the website."
It does say if you have additional questions, leave your name number. "So how do I handle this?" Our listener asked, "Do I just not call back?" She just got a really bad vibe off of this message and got really kind of bothered by someone being like, "How late are you there on Friday?" Which could be a very innocent question and it could also just be creepy. Could go either way.
So what if I don't call back? And what if they leave a bad review? And this is legit concerns and also a legit annoyance when you have your whole business set up so that you don't have to deal with voice phone calls because it's time intensive for us and energy intensive for us. It's super annoying when someone leaves a voicemail to do the thing that you've set up for them to do without a voicemail. So I want to just touch on why does this happen.
Partly because sometimes people come to our phone number directly from a Google business profile or some other online business listing that is not our website. So they bypass clicking on the website button and they go right to that phone number and just dial. Especially if they're on mobile, they can just touch the phone number in that business listing and call you.
And for some people, that is much easier than going to a website to explore more. It's annoying. This can be how we get less perfect clients for us because they're not stopping at the website to really find what we do. And again, super annoying. Another reason someone might just call you is if they have a business card or if someone just sent you their phone number from their phone, somebody who was like, "Oh, your neck hurts, you need my massage therapist. Here's their contact info."
So they're just sending that directly from their phone and it's usually just a phone number. It's pretty rare that people will put the website in the contact listing for all of their contacts. So it could just be an old school kind of referral. They just call you, they don't even know that you've got a website and online scheduling because their friend did not mention that.
Some people just don't do the internet. They might do it peripherally to search for something, but they are just not going to cruise around. Maybe they don't have a good device for it, maybe their eyes are not that great. I am struggling now on my mobile device. I cannot read things very well on my mobile device. I have to do things at the desktop. And some people are just jerks.
You can give them all the information they need to do the thing they should do and they're still not going to do it. They're just going to go with what's easiest for you. So a few things here, how to deal with this. Here's your permission slip, you don't have to call them back if you don't want to. I do suggest that if you decide you're not going to call people back, that you put that in your outgoing voicemail.
Something like, "Scheduling is available at the website. Messages regarding scheduling will not be returned. All other questions leave after the beep." I think you should say that. And I think making that clear is good. And if you get a bad review then you can just reply and say, "I'm sorry that my business setup did not work for you. Good luck finding another massage, I wish you the best in finding a massage therapist who's a better fit."
I don't think we have to worry too much about, if someone can't even bother to go to your website, I feel like they're probably not going to be bothered to log into Yelp and leave a bad review. That's that. I mean, it could happen absolutely, but I think that that doesn't need to be your primary concern. I don't think we should run our businesses based on what someone might say about us on the big grand scale.
We want to provide good customer service, but let's not get carried away. So this just don't call people back approach also might not be great if you are just starting up or you are actively seeking new clients and really need new clients. But it is a valid option. If you really don't want people who can't go to your website, it's fine.
You do you. You're calling the herd and that's okay, you get to decide. But I wanted to give a very clear permission slip. And I only started feeling this way in the last six months because I've got a handful of voicemails like, "I'm looking for a massage today," da da da da.
And I'm like, "No. My outgoing voicemail says all scheduling can happen at the website and I don't do same day appointments. And no, I'm just not going to reply." And that's how I feel about that. Your permission slips. Some people are going to agree with me, some people are going to disagree with me, but don't call them back and let it go.
Also, I think sometimes, especially if you're someone who's just starting up or you need new clients, you are hungry for clients. Take a moment, take a breath, move past the annoyance and assume the best. If you are comfortable with the message they left, if it's not something creepy lik, "How late do you work on Friday night?" So potentially creepy, assume the best.
Just assume that it's someone who did not have a computer in front of them and can't read their phone. Or assume it's somebody who struggles with that kind of tech or doesn't have a reliable access to email so they know online scheduling's not going to work for them. Assume the best and call back. If you have a good interaction with them on the phone, then you can offer them some scheduling and you can do it manually.
You can also say, "I am going to schedule you manually this time, but moving forward you will have to use the website to schedule." That's okay too. And if you get a bad vibe off of them, then you can say, "Thank you so much for reaching out. I don't think we're a good fit." And if you feel like it's appropriate, refer them somewhere else or just don't. Say, "Best wishes to you" and that's totally legit and fine.
That's it. This is your business and you get to make your communication choices as you want to make your communication choices. So call people back, return voicemails, don't return voicemails. If you really can't handle phone talking interactions, but you do want to return someone's call, you could text somebody and say, "Hi, this is so and so I did get your voicemail. It's easier to communicate via text, blah, here's the link to my scheduling." You can do that too. And that's it. It's your business, do what works for you. Just be polite and clear about it.
Michael Reynolds:
Question, what is your opinion on disabling your voicemail altogether?
Allissa Haines:
I struggle with that because there are reasons people would leave a voicemail that are completely legitimate. And I receive calls that are not about scheduling. I'm trying to think about the last few calls I received. And also for people whose business phone might also be their personal phone, that's just not reasonable. I mean, if it works for you, if it makes sense for you and your business, then by all means. I don't know. I feel weirded about that. Because there are some times when it's appropriate to leave a voicemail for someone. I don't know. You do you.
Michael Reynolds:
I just know some people that.
Allissa Haines:
Again, your business, your choice.
Michael Reynolds:
Yeah, I just know some people that don't have their voicemail set up ever or their voicemail box has been full for five years, so you can't leave a message. So it just crossed my mind.
Allissa Haines:
I find that aggravating because.
Michael Reynolds:
Yeah.
Allissa Haines:
It comes off as not intentional. I think making decisions in your business. I hate decisions that are made by default because I think that that is, I don't want to say I think it's lazy because laziness doesn't exist, but I think it's a poor way to run your business.
I think if you have considered this and you intentionally don't want voicemails then turn it off. But nothing makes me more annoyed than when I need to leave a voice. Look, if I'm getting through to your voicemail, it's because it needs to be voicemail. And if I hear that your box is full, I'm just aggravated and I never want to work with you again.
Because if you can't even keep your voice mailbox empty, we're probably not going to get along like that. And that's like my visceral reaction. I recognize there's a lot of reasons why someone's voice mailbox might be full and that's whatever, but it would bother me. But if you don't want to take voicemails, definitely shut your voicemail off and have it be an intentional decision and not some default thing.
Michael Reynolds:
Fair enough. Thank you.
Allissa Haines:
Wow. I had a lot more feelings about that than I thought.
Michael Reynolds:
Feelings, big feelings today. Thank you. Love it. All right, well, our next sponsor is, oh hey, it's us.
Allissa Haines:
Oh hey, it's us. Have you ever wondered how do I get new massage clients? Well, my friend, we have written the book for you. There is no single tactic that will get you tons of new and long-term clients. There's no shiny easy answer, but there are clear and effective steps that you can take to bring new clients into your massage office. And we're going to tell you how. It's free. You download it, you read it, you email us if you have any questions. And you, my friends can get this book at massagebusinessblueprint.com/clients. Check it out. Tell me if you love it. Tell me if you hate it. Whatevs.
Michael Reynolds:
All right. I neglected to acknowledge Reanne, who's stopping by on Facebook on our live broadcast today saying, "I feel this deeply as you were talking about voicemail." So I'm guessing Reanne is also in the camp of struggling to get people to use the proper channel, so. And then Meg also has posted a comment saying, "I've had my voicemail full by accident. I didn't realize that I wasn't deleting listened to messages." So yeah, it could be unintentional. It could be an accident. Thanks for sharing, Meg.
Allissa Haines:
Yeah, man. I'm sure it wasn't full for five years, so you're fine.
Michael Reynolds:
Eventually it sounds like you caught on, so good on you. All right, time for quick tips.
Allissa Haines:
I just have to scroll down. I don't have one, so you go.
Michael Reynolds:
All right, I will go. So speaking of being intentional, this is a kind of nice segue or a little bit of a tie in there. My quick tip is overcome your aversion to budgeting. Now I want to preface this by saying I realize there are lots of different life situations, different contexts, different levels of ability, et cetera. So that's the disclaimer.
But if it is within your ability to do so, I think it's really important to consider overcoming your aversion to budgeting if that's something that's prevented you from managing your cash flow. And I'm talking personal, business also, but I'm mainly talking personal here. Honestly, I think it's the only thing that's going to help you get control of your money.
I've worked with a lot of people on money and cash flow and just financial planning and in general, budgeting really works. I realized that the word budgeting is kind of a word some people have negative connotations around. So call it cash flow, call it intentional money planning, whatever you want to call it. I'm calling it budgeting because that's a pretty normal term.
But there's lots of different forms of budgeting. There's every dollar has a job budgeting, which is kind of the [inaudible 00:16:57] style that Allissa and I use. There's reverse budgeting, there's bucket budgeting, there's different ways of budgeting. But in working with people, the ones that truly make a decision to have an intentional system to manage their money coming in and going out are the ones that really make true progress on their financial goals.
So whatever your reason is for resisting budgeting or being apprehensive or anxious about it, reach out to us and we'll give you tools and tips and cheerleading and support, whatever we can do. But if you learn to manage your cash flow through budgeting or whatever word you want to use for that thing you're doing, it's going to be a massive positive impact on your financial health.
Allissa Haines:
And I say, if you really, really, really can't do it, this is something you could have someone do for you and simply give you the highlights. If you could have someone just check in on a budgeting app and make sure everything's categorized properly and be like, "Hey, you only have 20 bucks of dining out money left for the rest of the month.
So keep that in your mind." If that's the best you can do, that's also a thing. So if you know someone who could do some of this for you, who could just keep track of things and give you a summary on a regular basis, that could also be an option too. You do you. It could be a nice gateway into handling it yourself.
Michael Reynolds:
That's something I do for people as well. Yeah.
Allissa Haines:
Of course, you do.
Michael Reynolds:
All right. Well, that was a great episode. I love talking about tech and communication and stuff. So thanks for sharing all that and thanks for those who stop by on the live episode today. So anything else you got on your mind?
Allissa Haines:
No, man. Just email us if you've got stuff you want us to cover on the podcast, podcast@massagebusinessblueprint.com.
Michael Reynolds:
Right on. Hey, also a reminder, this is our last true live episode of the year. As Allissa mentioned, we're going to be prerecording our December episode so we get a little bit of a break. I believe we're going to go ahead and schedule the videos, so you may see them pop up as normal with live, but if you post comments in December, we won't be there to respond.
We might go respond later in the social network itself, but don't be offended if we don't pull your comment up in real time because it's prerecorded. So just a heads up on that. So all right. Well, with that-. Oh, Meg has a last minute comment. Meg says, "Thanks. Looking forward to listening to the first few minutes I missed live." That's right. You can go back and check it out anytime. Thanks, Meg, glad you are here today.
Allissa Haines:
I'm actually really going to be interested in Meg's feedback on my thoughts of customer service regarding phone calls. So Meg, get back to me.
Michael Reynolds:
Meg always has smart things to say, I can't wait. All right, so thanks everyone for joining us today. We appreciate you being with us. As always, our website is, you guessed it, massagebusinessblueprint.com. Pretty easy to remember, pretty easy to find. Feel free to reach out to us there if you have any questions. And feel free to join our community free for 30 days. If you're not a member already of the Blueprint Mastermind community, we'd love to see you there as well. Thanks everyone for joining us today. Have a great day. We'll see you next time.
Allissa Haines:
Bye.