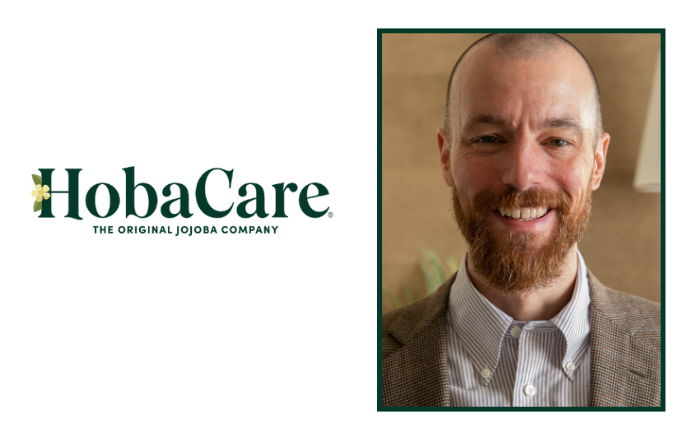 Brian Morris, President of The Original Jojoba Company, joins the podcast to talk about massage, business, and massage businesses.
Resources mentioned:
Sponsor
Transcript:
This episode is sponsored by The Original Jojoba Company. I firmly believe that massage therapists should only be using the highest quality products because our clients deserve it and our own bodies deserve it. I have been using jojoba for years, and here's why. Jojoba is non-allergenic. I can use it on any client and every client without fear of an allergic reaction. It is also non-comedogenic so it won't clog pores. So if you've got clients prone to acne breakouts, jojoba is a good choice for them. It does not go rancid. There's no triglycerides so it can sit on your shelf for a year plus and not be a problem. And that's what also makes jojoba a wonderful carrier for your essential oils as well. It won't stain in your 100% cotton sheets so your linens are going to last longer. The Original Jojoba Company is the only company in the world that carries 100% pure first press quality jojoba and we are delighted to be their partner. You, my friends, can get 20% off the price of the product when you shop through our link, Massagebusinessblueprint.com/jojoba.

Allissa Haines:
Hello, everyone. Welcome to the Massage Business Blueprint podcast, where we help you attract more clients, make more money and improve your quality of life. I am Alyssa Haynes here today with a special guest. Let's welcome, Brian Morris, president of the original Jojoba Company. Hi Brian.
Brian Morris:
Hello. Thank you very much for having me.
Allissa Haines:
I'm so glad you're here. Folks, Michael and I have been... mind you, I'm just looking at my podcast notes and I see that I spelled it Brain Morris, so I'm-.
Brian Morris:
That's okay. I get that a lot and I take it as a compliment, because... Come on.
Allissa Haines:
He's a pretty smart dude. So Michael and I-.
Brian Morris:
I wouldn't go that far.
Allissa Haines:
... Michael and I met Brain at, in-person finally at a some kind of massage convention conference, whatever several years ago and got to actually hang out in-person. I will tell everyone that my experience with the original Jojoba Company started, I think 2009 or in 2009-ish. And when I walked into a conference vendor hall and just immediately met the old owners and it was, I loved the product and I have been using jojoba in my repertoire ever since. But Brian now is the president and I don't know a lot about Brian's history and he's very sly and sneaky. He might be doing some kind of espionage. Doesn't have a bio on the website. So Brian, tell us more about what you did before you came to Jojoba.
Brian Morris:
I try to keep a low profile on social media, because I feel like it does increase the amount of intrigue that I can deliver at a party, but before Jojoba, you've actually been using jojoba for longer than I even knew what it was. Before The Jojoba Company I started out, I actually went to college to be a minister, and I was a minister for a couple years to youth groups and had a great time doing it, but it just wasn't for me. And so I started my own business and I did videography and website design, a media production company, my wife and I did that for about 12 years. And we did a bunch of little side hustles. We always had something going. I've always been a very low level serial entrepreneur, nothing big, nothing crazy. When you hear the word entrepreneur, you always think about the tech guys and they're making billions. And that was never me.
I've never really been trying to achieve this great goal, I'm always just... I like the intro to your podcast because that's really what I'm trying to do is just the simple things. Just trying to live a simple life. And even for a while, my wife and I had a podcast called Cultivate Simple, where we talked about living a simple life, but I came to The Jojoba Company through web design. I actually designed the previous website for the previous owners, Bob and Sally Butler. And as I was designing the website for them, I started making business recommendations to them about how they could use the website more effectively, how they could do easier credit card processing and those types of things. And just through developing that relationship, they were looking to take a step back and to start to retire. And they hired me on as the general manager for the company.
And we're a small company. We have currently eight employees. And at that time we had about six employees. And so I started working for them and they slowly started taking a step back. And then about three years ago, as probably a lot of your listeners will know, our company was purchased by the co-op of farmers, where we were getting our jojoba from. And so when that happened and Bob and Sally fully retired, then I was promoted to the president of the company.
So yeah, I've had a, when it comes to business, a very interesting past, I've done a lot of different jobs through college and then working with different companies and seeing the inside of different companies as I designed websites. But also then when it came to sales and to developing relationships, my wife and I in doing videography, we worked with a lot of companies, but we also did a lot of weddings, and being a part of somebody's life for that day through the sales process, but then also through one of the most major events that typically goes on in someone's life was just an interesting way to be on the inside of different families and learn how to be a chameleon. And I think that you need that a lot in business. And so yeah, all those things have led to today. And here we are. I'm now selling one of the best products in the world and there's my sales pitch.
Allissa Haines:
In the world. I'm going to hire a voiceover actor for that. So I have a question. So what, having the company bought by the collaborative of growers, what difference does that make in how the company runs, or does it? Because it sounds super fun, earthy-crunchy, but what does that mean?
Brian Morris:
Yeah. When the company started, Bob and Sally, actually, he was a jojoba farmer originally back in 1994, and then he moved into the marketing side of it and that's how the company got started. So in going through that about 15 years ago or so he sold his farm. I won't get into that story, but he ended up selling his farm. And so he started looking for a source for jojoba and so started working with a couple different farmers that were growing it. So towards the end of his owning the company for about the past eight years, nine years, we've been working with this co-op of growers.
And so really the transition from Bob and Sally owning the company to the co-op of farmers owning the company was completely invisible because we were already getting the product from these farmers. We already had a relationship with them and really the reason that they wanted to purchase it was because it gave them a good presence in the marketing side of it, because they're farmers, but they wanted to be able to continue to sell jojoba. And for us it was great because we already knew the quality and now we're directly connected to the farms again.
And you may have noticed and some of your listeners who purchase our product may have noticed that over the past couple years when COVID hit and everything, we started doing sales and different things like that, which we'd never done before under Bob and Sally, but that's because we have a little bit more flexibility in our pricing. And so we were able to offer those sales and to... Originally it's like, okay, COVID hit, we're all in this together. Let's help everybody out. So we started doing free shipping sales and those types of things. And that's been, I think that's been good for everyone. And so we've just continued to do that, but yeah, really the transition from Bob and Sally to the new owners has been absolutely seamless. We're just selling, we're actually selling a lot more and we're selling... When it comes to jojoba massage therapists and spas are really, and have always been our biggest customer segment, but now we're selling a lot more in drums to manufacturers of products.
So if you look on the back of a product and you see jojoba listed as ingredient, there's a pretty good chance we're probably the supplier of that. And it's fun too, because now we're actually supplying other companies that supply companies, because we're farmers. And so that means that even if it comes from a different company, it may be coming from our co-op of farmers. So, I don't know the exact numbers, but we're pretty dominant in the jojoba market. So if you see jojoba, you've got about a 50% chance it's coming from one of our farms.
Allissa Haines:
I know when I met Jojoba, I met Pure Pro at the same time, because Jojoba supplies Pure Pro with the jojoba, which everyone knows are the only two brands that are ever in my massage room. And I bring my bottle of one or the other, usually jojoba because it's the temperature stable stuff, or because it doesn't matter if I leave in my car and it won't get rancid. So I tend to bring my own bottle when I go get a massage from somebody who doesn't use Pure Pro or Jojoba products, because I'm a bit of a snob, but yeah, that's how I met both of you at the same time and how I became a super product snob, which I feel really good about.
Brian Morris:
Hey, you keep purchasing it, and that's one reason why we sponsored the podcast. Before our conversation I actually went back and looked, and the original email that Michael sent me was December, of 2016. And it was fun to go back and read some of those emails, the first one, because before that my wife and I had done our podcast. And so I said, oh, I was being all technically hip and I said, "Hey, are you guys using Skype or what are you using?" And it's so funny because 2016 to think of this. And he said, "No, we use Zoom, which is like Skype." And I was like, "Oh really? Huh? I've never heard of it before." And now, of course, once COVID hit and the world went crazy, it's like Zoom's the ubiquitous word now for having an online meeting. So, yeah-.
Allissa Haines:
We were one step beyond GoTo Meeting-.
Brian Morris:
That's right. Yep.
Allissa Haines:
... Skype and GoTo Meeting.
Brian Morris:
So, it's been a great relationship with you guys and, but I think that, that's indicative, and I don't just want talk about jojoba this whole conversation, but I think that's indicative of the product in general, is that when people start to use it they see the value in it. It is more expensive than other products, but they really get the value straight out of the gate and then they use it for forever. And that's one reason why... It's funny, we just put out a survey recently to some spas that we work with just to get some information back of where they find products and what they're using and different things. And a couple of them said, I've been using your product for over 30 years.
And that just means so much to us that not only do we have something that people really enjoy, which is weird to say of a product that you use at work, I really enjoy using this product, but something that they want and they don't want to change. And we've been able, as we mentioned before, we've been able to keep that quality over that time period. So, we really appreciate it. We appreciate you guys. And I know that we've picked up a lot of new customers from the podcast, and it's been great to be able to support you guys as you teach business to massage therapists.
Allissa Haines:
And we are going to mine your brain for all kinds of business stuff in a minute. So there's two things I want to tell people first, the first thing is that if you go to our Massage Business Blueprint Instagram, we are going to run a giveaway of two bottles of 32 ounces of jojoba. So go to our Massage Business Blueprint Instagram, you'll find the post, you'll see what you got to do, and give me a week or two and we will have a winner and we will send you some product. And it's awesome. The second thing I want people to know is if they want to learn more and they want to buy jojoba, they can do that. And our listeners get 20% off because they're awesome. And you can find all of that info at massagebusinessblueprint.com/jojoba, which is J-O-J-O-B-A.
Brian Morris:
That's right.
Allissa Haines:
And now I've asked Brian to prepare sort of, Brian's got this history in business and marketing, and via Jojoba has gotten to talk to a lot of massage therapists. So I love this objective, but informed perspective in our profession. So from what you've seen, what are your impressions of massage therapy business owners? Have you noticed common strengths and weaknesses? What have you noticed from us and where could we get better?
Brian Morris:
Yeah, it has been interesting, the first massage therapy conference I went to, the previous owner, Bob Butler, he warned me before we walked in. He said, "Okay, now I'm going to let you know, they're huggers." And-.
Allissa Haines:
They really are, it so creeps me out.
Brian Morris:
That is so true. So funny. No, but I think that, that's one of the differences between this profession and others, is that I think a lot of people, the majority of people get into it because they do care and they want to have that literal personal touch with people. They want to be connected to people. And so most massage therapists that I've met are very, very caring and they just want to, going to shows or even talking on the phone, they just want to know how you're doing and really be involved. And I think that, that's a real strength because your customers can pick up on that right away. And we try to do that with our company too. It's not, we don't see you as just another dollar sign. It's more like, no, we're here to educate. We're here to help. We want to help you. And I think that's what massage therapists in general are as well. They're healers, not in a medicinal way or anything like that, but in that personal touch way.
But I also think that, that can be a real weakness, because a lot of them aren't from what I... And I'm going to offend somebody by saying some of the stuff I say. So just-.
Allissa Haines:
We do that weekly here on the podcast. It's cool.
Brian Morris:
... be offended. But a lot of them, it doesn't seem like they don't treat their business like a business. They treat it like they do have these friends that they develop, which are their clients. And so, they don't really want to charge too much, or they don't want to... I don't want to offend them, I don't want to... And it's like, no, you have to treat this like a business. This is your business. This is how you're making your livelihood for many people, for many people that are doing it full time. And so you really need to think about, and I know that you guys talk about this on the podcast, but you really need to think about profits. You need to think about your price. You need to think, am I actually making money, or because if you're not, then you're doing it for the fun of it. And that's okay too. But if you need to feed your family and if there's bills that need to be paid, then you do need to make money.
And so just being very mindful about that and being very purposeful about that, setting goals for yourself and all those types of things. But like I said, I think that the caring side and that healing side of massage therapy, that's what so many people come back to you for, because you do develop that relationship with them. And it's funny whenever I've gone to massage, and before COVID we were having chair massages weekly here in the office. And it was funny because it was like, it was 15 minutes of counseling, you'd sit down and the massage would start and you'd be like, oh, man, this week has been so terrible. And you start spilling your guts, but that's needed in this world. And especially, with just all the craziness we have going on in our world, just having that personal touch with somebody and that connection with somebody is great, but just make sure you treat it like a business.
Allissa Haines:
Yeah. We might have some boundary issues definitely happening in various parts of our businesses. And it took me a solid decade to get that kind of thing under control and to not feel bad about charging someone who I knew was on a fixed income, or I used to give away, and I still do, but not nearly as bad. I used to give away extra time and give away lots of product. And finally, I had somebody be like, you need to stop giving me the free product. So maybe you just need to charge me. And so then I go and do three years of just charging people cost if I needed to send some kind of lubricant home with them, or some kind of whatever, something with some essential oil in it, or something loaded up with arnica or one of the heating pad things I used, or I would buy things and then give it to them at cost, because I don't need to make money off of that, which is absolutely ridiculous. And-.
Brian Morris:
And all those things that doing that stuff is fine, you can give away free product, you can give away extra time and those things, but you just have to know what that's costing you. And nobody tracks that, nobody sits down and says, okay, I gave away 15 minutes extra time. That's fine. And then the next client you give away 10 minutes extra time. Well, if you're actually tracking that and you're looking at that, then you can see by the end of the week that you gave away $300 worth of services. Okay. Well, now that puts a number on it that's a little bit more concrete than just, oh, I was trying to be nice. Again, you can give away product, just make sure that you build that into your cost upfront.
If you want to give everybody a one ounce bottle of a product at the end of the massage so that they can do home massage and teach them the technique that they could work out a kink in their arm or whatever it might be, then that's fine to do that. But you need to know that ahead of time, and you need to build that into your cost upfront so that you are not losing money, because it's the same... Picture it this way. When you do that, you're taking money out of your wallet and putting it into theirs. And if you want to do that, that's perfectly okay. But it's just money that you're losing.
Allissa Haines:
I remember when I started selling things at cost, I would just order stuff for people and pressure point things and whatever, bottles of liquid or whatever, and I'd sell it at cost. And then at some point someone's like you remembering to factor in the sales tax that you paid and the shipping?
Brian Morris:
Shipping, yep.
Allissa Haines:
And I was just like, oh. So they were like, you're not selling at a cost, you're selling it at a loss that's coming out of your profits.
Brian Morris:
Yep.
Allissa Haines:
And it was just ridiculous that it took me that long to learn that, but whatever-.
Brian Morris:
And figured in what I hear from so many massage therapists, whenever we get phone calls all the time and people are telling us about what's going on in their business. And we chat with most customers that call in for an order. And what I hear from most massage therapists before COVID, but especially since COVID, because I know that there were a lot of people that retired and different things, and those ranks have not been refilled. Everybody is overworked. Everybody is just completely crazy booked out. And so again, if you're being overworked or you're working too much, at some point you're going to sustain an injury because of that, I have two massage therapy friends who had to take time off because they were doing so many massages that they developed injuries in their own bodies.
There's a cost to it beyond just the dollars too. And so you just need to be careful and mindful of that. I know that when I had my business doing weddings, doing wedding videos, we were growing, growing, and through the marketing that we did and the relationships that we built, and because we were producing a decent video at the end of the day, videos that people actually said, I may go back and watch this someday, which who does that with their wedding video? But there was one year where we hit this peak, we did 33 weddings in one year and my wife and I just looked at each other and we said, okay, we can't continue to do this. We were doing some Saturday, Sunday, we had one weekend where it was Friday, Saturday, Sunday.
And we were just, we were just worn out. We were tired physically, mentally, emotionally. And so we just had to make that decision of, okay, where do we go from here? We have to continue to make this level of income, but we can't do as many weddings. So we need to up our prices. And once we made that decision, and there was all the fear behind it. Well, if I increase my prices, geez, people are going to be angry and we're not going to have business and things are going to fall apart, and then we're going to be... And you know what? That didn't happen. We went from doing 33 weddings that year to 20 weddings the next year for twice the price and people still paid it.
And so after that first time, it was a little bit easier. And we said, okay, there's obviously a demand. People can still... And there were some videos that we did for friends of friends, or we knew that... There was one that I'm thinking about where we knew the family had fallen on hard times and they had some things go on, and we knew that they didn't have the money to do it. And so we did it for them. It was basically for free. So you can still do that, but that gives you the freedom to make those decisions. If you're just giving it away all the time, then you don't have that flexibility because you're going to be so busy and you're not going to be making any money.
So you need to figure that out. But it really starts with writing that down and seeing what the true cost of what you're doing is, the time that you're spending, or like you said, with selling products, if you're doing any sort of retail, making sure that you're factoring in your costs for shipping, your taxes, just credit card processing fees. Those can be a killer too. Just all those little things, but keeping track of all those things to make sure that you're taking care of yourself.
Allissa Haines:
It's a lot.
Brian Morris:
Sorry.
Allissa Haines:
No, it's true. It's so true. And-.
Brian Morris:
And it's hard. It's hard because, again, massage therapy is one of those personal things, and you develop friendships and your clients become your friends and you don't want to say, I'm really busy and I'm really tired, and I need to raise my prices. I'm sure that, that is a, it's a difficult thing, but yeah, if you wear yourself out and you have to stop doing what you're doing, that's not a benefit to you. It's not a benefit to your clients.
Allissa Haines:
I'm having very much the same experience as a lot of clients and potential clients right now where I'm booked out a month or two, I'm really not taking new patients, except in very particular instances. And I have been looking for a massage therapist for me as I work through a shoulder problem. And I cannot get in with anyone who specializes in shoulders. They're either, no one's taking new clients, or a guy just called me back today, literally driving home from physical therapy. And I got a voicemail from a guy I emailed last week. He's like one town over and he is been around for 20 some years. And he was like, I know that I've bumped into you into the past, and I know that we've met. I'm so sorry I can't fit you in. I'm actually going to work in the next three weeks and then I'm shutting down to have shoulder surgery myself. And it's just, it's a nightmare out there for all of us.
And I'm like, man, I've been around for 17, almost 18 years. I'm pretty well connected in the area, and I cannot get a massage with someone who specializes in my issue until September 23rd. And I'm like, do you know who I am? I'm having one of those moments where I'm like, I used to be able to pull all kind of strings and get one of my clients in to see somebody, it is rough out there right now, which is tough for consumers, really good for us. A little stressful. I don't like being that booked solid that far out. It stresses me out a little bit, but it's a really good time to be a massage therapist. So if you would get a few basic ducks in a row and get a borderline stable foundation for your business, you're going to be okay.
Brian Morris:
Yeah. And I think something to encourage people, if people are looking for a career change, it's something to encourage people to go into if they're interested in this. One of our friends who was an emergency room nurse, she needed something that was less stressful, but she still wanted that connection with people. And she went into massage therapy and she's actually done some work for the company too. But yeah, we're connected with a lot of schools, with a lot of massage therapy schools. And that's what we're hearing from all of them is that even their classes are booked out, but they're hearing from spas and from other places that there's just not enough people out there. So yeah, it's a great, great time to be a massage therapist and make sure you take advantage of that too, which may... I don't want to sound like the slimy business guy, but that's what you're doing. At the end of the day, you're running a business. So make sure that you're, I think I've said this a few times, but make sure you're taking care of yourself.
Allissa Haines:
So let's talk about retail, because this is something you've got experience with at Jojoba, and it applies to every kind of product that we use and, or show people how to use for self-care. So what's the process like for selling retail? What does it look like if I'm like, hey, I want to sell jojoba at my office? And again, this applies to whatever, Trigger Point tools or whatever.
Brian Morris:
Yeah. The first thing really is just to check with your local state, that's as far as just in general, make sure that you get your ducks in a row as far as sales tax and doing sales in your area. But then for the most part, I'll tell you about our process, because ours is pretty simple and other companies obviously have different rules and pricing schemes and different things. We actually have a retail starter kit, which I know you guys have talked about on the podcast before, because we had a lot of massage therapists that were telling us I use jojoba on my clients. And I remember one in particular, she said, "I just had a client call me." She called up and the conversation started, "Do you guys sell retail?" And I said, "Yeah, sure". And she said, "I just had a client call me up and they said, 'I came in and got a massage from you.' And she said, 'Every other place I've had a massage I've wanted to take a shower.' And she said, 'I haven't showered in 24 hours, because my skin feels great.'"
And it was like, okay, that's weird, but also that's great. So she really wanted to get some bottles off of us. So what we did, we put together what we call the retail starter kit, and what it is six of our four ounce bottles, six of our eight ounce bottles, and then a one ounce tester. And then also some paperwork that gives just an overview of the typical sales pitch for jojoba and all the benefits that it has. And we offer that at a reduced cost. It's even lower than our wholesale price, just to get people started. We do put a limit on how many people can buy with the hopes that they'll buy one it'll work out well for them. And then they'll start to buy wholesale from us. But really in general, when it comes to retail, I would say just choose products that you believe in, no matter what it is, whether it's jojoba or something else, or if you want to sell some soaps or different local things that you have in the area, choose products you believe in, because that makes it really easy to sell them.
And at that point it becomes not your client gets done with the massage and they get off the table and you're like, hey, would you like to buy some soaps? But it's more of just, hey, I've got some items over here for retail, just so you know those things help me out and help me keep the lights on. And there are things that I really love. One way to figure out how you could do sales is to, and this is actually has a side benefit, go to a spa and see how they do sales, because they are unbelievable at selling products. It doesn't matter what you go in for, you're going to walk out with two or three products for something else, but having products that you believe in, that's a big thing for me. And that's one reason I like working at the company is because selling jojoba I know that I'm selling something that's good for people, not just for massage therapy, but also just for general skincare.
Many of your listeners probably know, but our jojoba is really great for oncology massage and just for skincare in general for oncology patients. We're sold at the Sloan Kettering Cancer Research Institute, Mayo Clinic, and a couple other hospitals. And I believe in the product and I go to trade shows with massage therapists or skincare professionals. And they're like, geez, you really like this stuff. And it's like, I do. I use it every single day and I believe in it. And so it makes it easy to sell it. Another thing is just choose products that will actually help your clients. Make sure that it gives them a benefit because then it makes it easy. Again, it makes it easy for you to sell that to them. Also choose products that have a really good shelf life. And I'm not just saying that because I hope it doesn't go rancid, but if it's going to be something that you're going to be purchasing in order to resell, you need to make sure that it's not going to go bad before you resell it, because then that's a complete loss to you.
So just make sure it has a long shelf life. And another thing that we get a lot is people asking for a sample to give to their customers because then they can try it. Obviously with our product they're using the jojoba on the client during the massage. So that's not a big of a deal, but if you're selling lotions or creams or different things like that, you could have a free sampler. And if you ask most suppliers, they'll give you a sample for your customers to try. We talked about sales and promotions. You could do that with your massages, but also with retailing products. And we encourage people to do that. But yeah, I think the big thing is changing in your mind what you're doing. We talk to a lot of people and mention our retail starter kit and they say, oh, I don't want to do that. I don't want to feel like I'm forcing people to buy something.
You're not forcing anybody to buy anything. Most people want to buy things and the word of mouth is one of the best recommendations. And that's why I say choose products that you believe in, because then you can say, hey, here's a couple things I use. If they're during the massage, they mention something, like I said, local soaps, I actually went to a massage therapist that sold soap from down the road. And we got to talking about soap and she said, "Oh, by the way, I've got some soap for sale over here. It wasn't a hard sell, but she also didn't apologize for selling. And I think that, that's one of the big things in business is flipping that switch in your mind that with all these other things that we talked about, that you're actually providing a service for this person by providing these products for them. And so don't apologize for it.
Allissa Haines:
I think that we forget, and I have a really good example of how this happened to me in my office yesterday, that when we buy something in bulk and at a wholesale price, and then we sell it at a retail price at our office, we're actually getting it to people cheaper than they could get it themselves. So I used it in my old office pre-pandemic, I was all set up with a retail sales license. I retailed certain things. It was all things I used in my office, in my practice, all things I had duplicates of in my home, which is how I knew they would be great self care things, and things people had asked for. So yesterday I'm giving this massage and I have a heart shaped flaxseed pillow that I put under people's heads after I do neck work. And it goes from my hot towel cabbie where it's warm under someone's head so that they get a warm pillow under their neck. And the client when I was taking it out so she could flip on her belly, she went, "Can I get one of those?"
Brian Morris:
Exactly.
Allissa Haines:
She was in a stupor for 30 minutes, and then I moved the pillow and she was wide awake, lifted her head up. "I can get one of those, right? Can you get me one of those?" And so I was like, "Yeah, totally can." And in my head, I was thinking through the things I wanted to tell her, like this pillow was crazy expensive, but it lasts 15 years. I'm like stop qualifying everything in your head. She came out of the massage. I actually happened to have one that wasn't that shaped, but was from the same company. I found a bunch of them when I was unpacking stuff from the old office, and I was like, this one's not the right shape, but just take it. And in my head, I was like, she's not going to care about the shape, she's just going to take and use this one.
And I was like, but I'll email you the website so you can get, if you want some different shaped ones, you can get those. And I did, I emailed her the link and in my head, I'm like, I really should get set up with my sales license, again, my retail stuff, and start selling a few of these. She emailed me back less than 12 hours after her massage and was like, I got the heart shaped pillow and two eye pillows and the wrap and the... I'm like, okay. But if I had just had some of these in my office to sell to her, it would've been cheaper for her to get them from me and not pay shipping, because I would've gotten free shipping with my bulk order. And she wouldn't have to wait two weeks or whatever to get it.
So it was a disservice to not have it, and in all of that service to my client, I looked at it and I was like, I would've made 80 bucks yesterday, this profit. So I was like, I'm a Jack hat. So it really is. I think about back in the day when you used to not be able to get Biofreeze anywhere, except at a licensed provider's office. So people would get Biofreeze. And then it became available at Walmart and CVS and stuff. People would still buy it from me, even though it was like $3 more from me, because they didn't want to have to make another stop.
Brian Morris:
Yeah, exactly. Especially with the price of gas today.
Allissa Haines:
It is an act of service to have some of these things for your clients. And I am thinking about anything I used to retail and I really do have, I got two bottles of jojoba, one in the closet by the kitchen and one in my bedroom, because I use it on my hands all the time. I have one bottle of the Pure Pro arnica relief lotion. I have some kind of mother earth, hot pillow wrap in almost every room of the house. And I've got three different shapes of them. And that's all the stuff that I retailed. I did some local lip balm stuff too, that was really cool. But it's an act of service.
Brian Morris:
Yeah. And it checks all those boxes. It's things that you use, it's things that you care about. And so it's not, again, it's not really selling, it's more your recommending and then you are making profit off of it, which I know that, again, that's that switch that you need to flip in your head where you're like, hey, they're going to buy it anyway. So why not I make a few bucks off of it. And when you track that, if you would've made that extra $80 in that massage, how much does that increase your hourly rate and your monthly income too? And again, they're going to buy it. So they might as well buy it from you.
Allissa Haines:
All right. So before we wrap this up, any final thoughts, any outsider now inside the massage industry, suggestions, tips, anything you got for us?
Brian Morris:
Yeah. I think that for massage therapists, going back to the beginning of the conversation, I think sometimes marketing yourself is the hardest thing to do, because you know all your flaws. And so it's like, oh, I can't talk myself up because somebody will see right through that. But really, really that's what you have to do. And I know that you guys talk about this on the podcast, so I don't need to reiterate a lot of stuff, but there are so many ways that you can get the word out about yourself. One simple thing that I heard a long time ago when it came to sales was if you're going to hand somebody a business card always hand them two, because then they'll give one to somebody else. And business cards are cheap. You can put your website address on there and give two to each client that walks out your door. Hey, do you have a friend that needs a massage? If you're looking to get more massages obviously, or more clients, then that's a great way to market yourself.
The other thing I was thinking about, and I know that you guys, that Massage Business Blueprint provides the service. But one thing that we learned is to make sure you have your own website. And I know that's maybe a strange tip, but a lot of people with the advent of social media, I like that you're not doing video on this because people can't see how old I am, but I remember the days before the Facebooks, but a lot of people rely on Facebook and Instagram as their website, as the only presence that they have on the internet. And I think that, that's a dangerous thing to do, because you never know when the algorithms are going to change or when things are going to change.
So I think setting up a very simple website for yourself that tells what you do, the services that you offer, it doesn't have to be complicated, it can be a simple one page thing. And like I said, I know that you guys offer that service. And I think that, that's a big deal for people nowadays, just making sure that you have that presence. And then one of the things that I've learned is to join local groups and it doesn't necessarily have to be a business focused group, but just join local groups, take those business cards with you and pass them out, networking. You're going to get a lot of clients through that as well. There's one thing just in closing, because I did... You had sent me some information beforehand.
There's two books that I would recommend if you want to learn about, one of them's more personal, it's called Indestructible. And I can send you the links to these books. But Indestructible is a great book, talks about distractions in our life and how they happen. And not just distractions like, oh, you're reading a book and your cat jumps across your lap. I say from personal experience, but just distractions in when you're trying to complete a task or when you're sitting down and you're thinking about your business. So, that's a book I would recommend. The second one is maybe a little bit too corporate for your audience. But I got a lot out of it, and it's called the Four Disciplines of Execution, which is a really great book. And it talks in that book about setting wildly important goals.
And so maybe for your listeners in the conversation we've had here, raising your prices is your wildly important goal, or maybe it's to get more clients, or maybe it's to start selling retail. One of the things that the book talks about that I really, one of the things that I really took away from it was the difference between lag measures and lead measures. If you're always looking into the past, the past has already happened and you can't do anything about it. If you look at your numbers at the end of a month and you see that you had so many massage clients and you made so much money, you can't do anything about that. So the book talks about lead measures, which are things that you can influence, things that you can do going into the future. And that, for me, when it comes to business was a big... It was one of those things that you know, but then all of a sudden the light bulb goes off and the dark room becomes very bright and you're like, oh, I understand.
So I would recommend that book as well. But the big thing that I would say just in closing is in everything that you do, whether it's marketing yourself, whether it's selling retail, whether it's getting more clients, raising your prices, whatever it is, is to be purposeful, to make sure that you understand what your purpose is, what your goal is. And then to start moving towards that, because if you don't have a target, then you're going to probably miss. I know that there's a hundred different ways to say that in all of the business quotes out there, but if you don't know where you're going, you're just going to be wandering around. So what do you want to do? What do you want to do in the next six months? What do you want to do in the next year? What do you want to do in the next five years? And then be purposeful about achieving those goals? Because at the end of the day, yes, you are a massage therapist, but you are a business person and you should treat your business accordingly.
Allissa Haines:
It's almost like we need to be mindful and have strategy, huh? Like grownups.
Brian Morris:
Geez, think of that yeah. Like grown ups. Exactly.
Allissa Haines:
Always work right.
Brian Morris:
I know. Why?
Allissa Haines:
Thankfully we have 200 and some odd podcast episodes, walking people hand in hand through all of these little things you've got to do to run a business. And we have those because Jojoba has been such a loyal sponsor. So I want to tell people again, if they want to get some jojoba, you can get 20% off using our link, massagebusinessblueprint.com/jojoba, and also make sure that you, if you're listening to this podcast, just within the first week of its publishing, sometime like August 9th-ish, this is coming out. So hi to people in the future, go to our Massage Business Blueprint, see that's how old I am, oh, it's the future. So go to our Massage Business Blueprint Instagram, find the post about this podcast. And you will see what you need to do to win perhaps a 32 ounce bottle of jojoba.
Brian Morris:
And if anybody has any questions, as I said during the podcast, we are all about education. So if anybody has any questions, our phone number is on our website. There's actual humans here at the office, nine to five, Monday through Friday, we're up in Maine, so we're in Eastern time. Give us a call, shoot us an email. We will get back to you as soon as we can. And we just, we really appreciate the massage therapy community because without you guys we wouldn't be here. It's a huge part of our business. And we love going to shows. We love talking to massage therapists. We love supporting the community. And that's why we continue to support the Massage Business Blueprint podcast, because you guys are getting this information out and it's just making massage therapists' life better. And we want to make sure that we're a part of that.
Allissa Haines:
And I love so when you were talking earlier about how you said you were an entrepreneur, but not a big tech guy. And I'm looking at video of Brian right now, who's wearing, he's in Maine wearing a plaid flannel shirt. And not ironically because he's actually in Maine and he is running a business that's all related to our health and healing stuff. So you can call Brian, you can ask him if he's wearing a plaid flannel shirt. He probably is. And not ironically like the guys in San Francisco are. So, that's where we're just going to wrap this up, because clearly Brian and I could talk all day. Thank you all for listening. We appreciate your support. If you want to listen to a zillion older podcast that cover everything you need to know about your massage business, you can visit massagebusinessblueprint.com. We have the whole podcast archive there. Thanks so much for listening. Thank you for joining us, Brian.
Brian Morris:
Yeah, no problem.
Allissa Haines:
And have a great day, everybody.