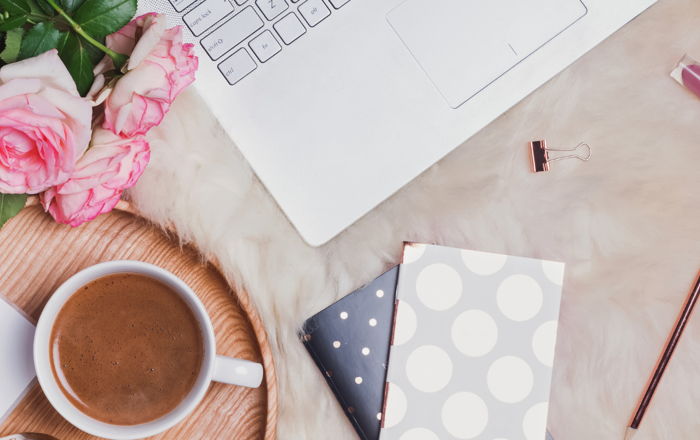 Weekly Roundup
Discussion Topic
Can I Market to Just Women?
Quick Tips
Sponsors
Transcript:
Sponsor message:
This episode is sponsored by the Original Jojoba Company. I firmly believe that massage therapists should only be using the highest quality products because our clients deserve it and our own bodies deserve it. I have been using jojoba for years, and here's why. Jojoba is non-allergenic. I can use it on any client and every client without fear of an allergic reaction. It is also non-comedogenic, so it won't clog pores. So if you've got clients prone to acne breakouts, jojoba is a good choice for them. It does not go rancid. There's no triglycerides, so it can sit on your shelf for a year plus and not be a problem and that's what also makes jojoba a wonderful carrier for your essential oils as well. It won't stain your 100% cotton sheets so your linens are going to last longer. The Original Jojoba Company is the only company in the world that carries 100% pure first press quality jojoba and we are delighted to be their partner. You my friends, can get 20% off the price of the product when you shop through our link, massagebusinessblueprint.com/jojoba.

Michael Reynolds:
Hey, everyone. Welcome to the Massage Business Blueprint podcast, where we help you attract more clients, make more money, and improve your quality of life. I'm Michael Reynolds.
Allissa Haines:
And Allissa Haines.
Michael Reynolds:
We're your hosts. Welcome.
Allissa Haines:
We are. Welcome to this, the second episode of 2022.
Michael Reynolds:
I think it's the third, isn't it?
Allissa Haines:
No.
Michael Reynolds:
It's the second?
Allissa Haines:
Because the first one was New Year's Eve.
Michael Reynolds:
Oh, okay.
Allissa Haines:
It's so like the one, that you're thinking of, the three words was New Year's Eve and then the first one was the 7th and then this is the 14th.
Michael Reynolds:
Oh, okay.
Allissa Haines:
Yeah, right?
Michael Reynolds:
I got a calendar, I promise.
Allissa Haines:
It was weird having that New Year's Eve on a Friday.
Michael Reynolds:
Dow do I calendar?
Allissa Haines:
You took a couple weeks off. It's okay for you to not know what day it is.
Michael Reynolds:
I did. I'm full of cheese, don't know what day it is. Okay. So anyway. What are you reading?
Allissa Haines:
So I learned that ... Well, I've always known that LinkedIn, which you know I do not like LinkedIn.
Michael Reynolds:
Right.
Allissa Haines:
However, they have something called LinkedIn Learning, which is just a whole bunch of online courses for different things. You can learn anything. You can learn about interview skills, you can learn about marketing, you can learn out how to make yourself a better human being. There's just all kinds of stuff. They're called LinkedIn creators and they're usually pretty well vetted in whatever their niche or industry is and they do online courses for LinkedIn. LinkedIn Learning is great, but you have to be a paid member of LinkedIn to use it or you have to purchased the courses, which I'm not spending any money here. I found out from a LinkedIn creator that I follow, a writer, an HR professional named Lori Ruettimann, you can get LinkedIn Learning free through your library.
Allissa Haines:
Here's the thing. Public libraries are dramatically underutilized. They are amazing resources, not just because you can go and play with puppets and read your kid books from the kids' section but because they have computers available. Usually access and resources for all kinds of social services, usually librarians are really literate in how to access any kind of service you need like unemployment or just librarians are amazing. Libraries themselves often offer free subscriptions to different magazines, different newspapers, and different educational resources.
Allissa Haines:
My library gets me a hookup to Consumer Reports, so when I was looking at air purifiers and I wanted to look at what Consumer Reports said, and also I had to buy a washer and dryer last year, and a stove, I was able to access all of the subscriber stuff for Consumer Reports, but through a subscription via my public library.
Allissa Haines:
Anyhow, check out your local library. Usually you can do stuff just from the website. Some states allow you to, and library systems, allow you to be a member of any library in your state. Some large cities let anyone in that state give your library card or digital library card to just the library in the big city. Here in my Massachusetts, I can get a card to any library in the state, but especially my town is super easy and also the Boston Public Library. Yeah, check it out because you might have a free LinkedIn Learning membership through your library.
Allissa Haines:
Also lots of libraries have, you can get your free membership to different language learning apps and stuff. Check out your library, see what you can get, and maybe you can get some LinkedIn Learning, and I bookmarked a couple courses that I'm pretty interested in taking, personal development and business development stuff. Anyhow. Now you know. LinkedIn learning through your library.
Michael Reynolds:
Well, that's lovely.
Allissa Haines:
Right?
Michael Reynolds:
Thanks for sharing. Yeah.
Allissa Haines:
It never even occurred to me and then I went to that page of my library's resources for the Consumer Reports a couple months ago and I kept meaning to go back to it so I finally just bookmarked it in my personal browser bookmarks and I put it on my to-do list. I'm taking some other courses, I'm doing some other stuff right now, so I made a note in my to-dos to remind me in April that I want to check it out and take a course through LinkedIn Learning.
Michael Reynolds:
Look at you, giving a shout out to LinkedIn.
Allissa Haines:
Right?
Michael Reynolds:
All right. Good stuff.
Allissa Haines:
Who's our first sponsor.
Michael Reynolds:
Yeah, so let's get some shout out to our friends at ABMP.
Allissa Haines:
Speaking of education, let's talk about the ABMP Education Center, which you can visit at abmp.com/learn. 600 hours of CE courses are included with ABMP membership or they're available for purchase for non-members. You can buy one course or you can buy a bundle of three, super reasonable pricing, all kinds of topics, hands on techniques, ethics, self-care, cultural competency, courses for massage educators, which is great. ABMP members get free CE included with all levels of membership. It is a great way to meet your CE requirements. It's also a great way to test out presenters to see if you like someone's style before you drop two grand on a 10 day class with them and it's just, again, super budget friendly. You can go to abmp.com/learn.
Michael Reynolds:
Awesome. Thanks, ABMP. There's just so much stuff they offer. It's incredible. Yeah. All right. Can I market to just women?
Allissa Haines:
Mm-hmm (affirmative).Sorry. I was taking a sip of my coffee there. Yeah, we got a wonderful, oh my God, and we got this question via our Instagram messages and the person, I think the name was Katrina, and they used the audio function. It was so cool because I got to hear Katrina's voice and it was this beautiful English accent. It was awesome. So yeah, you can send your questions to us in any format you want. We love it.
Allissa Haines:
The question was all about, this was a listener who lives in England, I think just outside of London, and has a home office and is not comfortable accepting new male clients at the home office and they're just kind of opening this home office practice and trying to build a clientele but of course, because it's in their home, they want to be really particular about who comes into their home, because safety, security, and they would prefer to not take new male clients at their home. This massage therapist also works out of another location where they're absolutely comfortable seeing all clients. It was kind of a layered question but it was like, "Can I market just to women for my home office and how do I do that?"
Allissa Haines:
Now, part of this is a legality issue. Are you allowed to choose the sex and/or gender of the clients that are coming to you? Are you allowed to refuse a client based on a sex or a gender situation? I cannot speak to the legality in any particular country or state, you got to check with your licensure laws. In Massachusetts, we have a clause that says, "I have a right to refuse a client for any reason related to personal safety," or it lists a bunch of other things. I can't just refuse a client because I don't seek clients with brown hair but I can refuse a client for almost any other reason. You got to check with that.
Allissa Haines:
That said this therapist has a really great way out of that because even if they don't want to see a new male client at their home, they are happy to see a new male client at the other location so they can always offer that option at this point so I feel like that gets you out of any discrimination issues. There could be a whole other episode on is it okay to refuse a client based on sex or gender? I'm not having that conversation. There's too much about it, but this particular massage therapist, I think you've got a really great way out of that. They did specify that like once they get to know somebody or if it's a client they know very well and it's their spouse or their brother or something like that, they might bend this rule, it's a very flexible situation.
Allissa Haines:
I don't know about the legality, but what I can say is that this is a job for targeted marketing. This is a job for nicheing. In your marketing for your home office, you can really embrace a more feminine aesthetic, which doesn't mean like flowers and chimes and stuff, but you can choose verbiage that will resonate specifically with women and specifically with the kind of woman that you want to see at your office. You can choose a more feminine-ish color scheme, you can choose fonts that are softer. A lot of this, I hate to even say because it means subscribing to a certain feminine versus masculine aesthetic and I don't love that, but I'm just trying to keep this massage therapist safe. There's a lot of ways you can say, you can really customize your website with posts about how you and massage and your services specifically can help issues that women deal with, reproductive issues, menopause, mothering stress, stress of juggling many things, you name it, you can think about things specifically. Or you could even target it towards women athletes, very specifically issues that women deal with in becoming amateur athletes or just weekend warriors or whatever. You can think through who your ideal woman client is and customize your website to resonate with them. That's kind of that.
Allissa Haines:
You can also, for anyone who might kind of get past that and not see the line on your scheduling page that says, "New mail clients should schedule at this location, click here," you can screen your new clients. Before you give someone the link to your online scheduling or before you confirm their appointment, you can require a verbal phone screening so that you can be confident that you are directing the best clients to the best location so that if you talk to someone, and this applies to clients of any sex or gender, you can have a phone screening. I do it all the time. I don't want to take clients who are coming to me for acute back pain. I just won't schedule them. I'm not very good at that work. I talk to people. I say, "Please reach out via phone or email before you schedule your first appointment," and if someone schedules an appointment and they have not reached out via phone or email, I will call them and say, "I cannot confirm that this appointment is going to happen until you give me a call so we can make sure I'm the best therapist for you." That's that.
Allissa Haines:
You can say, and if you've got a male client on the phone who wants to come see you and you don't want to see him at your home office, you can stay right out, "I do not have any availability at my home office for new male clients right now, but I'd be happy to see you at my office here and here's how you can schedule that." That's it. Really make sure all of your marketing uses an aesthetic that will resonate with your target woman client. That's what it is and then do a good screening to weed out anybody who gets through and I'm done.
Michael Reynolds:
Okay. Awesome. Thanks for sharing. Thanks for expanding on that community member's question. It was really interesting. All right.
Allissa Haines:
Happy to do it. I want you to talk about our sponsorship next.
Michael Reynolds:
You do?
Allissa Haines:
I need a break.
Michael Reynolds:
Okay. Okay, great. Well, our next sponsor is us and once again, we're going to share that we have a brand spanking new guide available for you called Marketing with Personality. Alissa, put this together and we have a webcast coming up as well, which by the time you listen to this, it's in two or three days so you may not get to that, but we have the download available at massagebusinessblueprint.com/personality and it's awesome. It's a great way to inject new life into your marketing because I know that so much of the time ... Let me go back even further. The number one question, we get it seems in our Blueprint Mastermind community is, "How do I get better at marketing," or the number one challenge we see is marketing.
Michael Reynolds:
I know so many massage therapists that are kind of stuck in this rut of, "Oh, marketing. It feels like a chore. I don't know what to do. It just kind of kills my soul." This guide is designed to help you inject new life into your marketing, make it more fun, more effective, make it a true reflection of you and why you love your work and help you interact with potential clients without being smarmy or salesy about it. It helps you create a more genuine marketing approach and share your message with people who need your service, who need you. It'll really help you to kind of build on those strengths and really grow your clientele with personality. I think you're going to love it and you can grab it at massagebusinessblueprint.com/personality and a reminder, it is free, so go get it.
Allissa Haines:
Yay. Oh, you know what? I did just think of a quick tip.
Michael Reynolds:
Okay, go.
Allissa Haines:
So can I give my quick tip?
Michael Reynolds:
Quick tip time. Here we go.
Allissa Haines:
My quick tip is related to the Marketing with Personality ebook in that this is actually a refreshing and renewal and revamped version of my very first ebook that I wrote, I don't know, 10 years ago now, might have been a little more than that even. Marketing with Personality was the first ebook I ever put out, it was the first webinar I ever taught, and when I decided it was time for a revamp and I wanted to use it again, I actually could not find a copy of my original. My old website is completely gone. I must have done a terrible job of making sure that I, and my old Google Drive is completely gone. There was some info that I did not port over to my new stuff when I closed that all out.
Allissa Haines:
Hat tip to my friend, Bethany, who I don't even know right now if Bethany's practicing or even still listening to this podcast, but Bethany was so wonderful and when I asked for it last year, I was like, "Hey, you got my ebook. Do you still have it?" Or I forget even how the conversation happened, but Bethany sent me the original PDF of this, which it actually went through two iterations in the last business. She sent me the original PDF of Marketing with Personality, which allowed me to be able to create this ebook without having to start from scratch, which I probably just wouldn't have done it. Shout out to Bethany.
Allissa Haines:
Also quick tip, if you're going to close down an account or a business or whatever, do a really good job of making sure at the very least you copy and paste all of your info from the old website into a Google doc or something for the new one, which I actually did when we changed Massage Business Blueprint websites a year ago. I've one massive Google doc where pretty much every blog post or piece of whatever is copied and pasted, and it's helped me a bunch of times. That's my quick tip. Cover your butt.
Michael Reynolds:
Okay. Cover your butt.
Michael Reynolds:
All right. My quick tip is I want to share this site that is full of an incredible amount of amazing tools and I'm warning you, I'm about to sound like a monster truck rally commercial.
Allissa Haines:
Dude, I was just going to say, we need a sound effect for this.
Michael Reynolds:
We do.
Allissa Haines:
It's so good, you guys. It's good.
Michael Reynolds:
Yes.
Allissa Haines:
Okay, go.
Michael Reynolds:
Okay. Okay.
Allissa Haines:
Dum, dum, dum.
Michael Reynolds:
Monster truck rally time. This tool is called Tiny Wow. It's at tinywow.com and my mind is blown at how many tools are on here. Here's an example of some of the things. I can't list them all because it would take an hour. A lot of them are related to dealing with PDFs, so for example, you can split a PDF, you can merge a PDF, you can upload a PDF and compress it to make the file size smaller. These are all individual tools on this page. You can just look at each one and use each one. There's a password protect PDF. I love this one because I think in the past I've mentioned, "Hey, it's really insecure to email information back and forth if it has credit card numbers or social security numbers." You can password protect a PDF and send it to someone as an encrypted file so it protects your data. You can rotate PDFs. You can e-sign them.
Allissa Haines:
Okay, can I just say, I'm jumping in. You can unlock a PDF, which is something I have been trying to do for ages-
Michael Reynolds:
Yes.
Allissa Haines:
Because whenever the school sends us info about a kid stuff, they lock the PDF, which is totally appropriate and I'm happy about but then I put it in my secure Google Drive and I have to do a thing and change the file name and put the password in the file name so that if I share it with our educational advocate, she knows how to unlock the PDF, now I can just unlock it.
Michael Reynolds:
Yes, you can unlock it.
Allissa Haines:
Sorry. Carry on.
Michael Reynolds:
You can e-sign a PDF. If people send you PDF saying, "Hey, sign here and send it back," well, now you don't have to print it and scan it. You can just e-sign the PDF with this tool. You can convert Word docs to PDF. I hate Word docs. When I get a Word doc it makes me crazy face. I can convert them to PDF. Beautiful. You can extract images from PDFs. You can give this tool a website address and it'll convert the webpage to a PDF. You can delete pages from your PDFs. You can convert PowerPoints to PDFs. You can edit videos, you can trim videos, you can compress videos, you can convert videos to gifs, you can mute videos, you can resize them, you can download videos from Facebook to your computer. What else? I'm still scrolling.
Allissa Haines:
You can do all kinds of things with Excel and CSV files.
Michael Reynolds:
Yes.
Allissa Haines:
I seriously, when I clicked on this link yesterday because I was prepping for the recording. I exclaimed things in excited swear words. It was just amazing.
Michael Reynolds:
It's got a meme maker. You can make memes with it.
Allissa Haines:
Yeah. Go to tinywow.com, everybody.
Michael Reynolds:
Just do it. You will spend hours just marveling at how many tools will make your life easier. So there you go. Tinywow.com.
Allissa Haines:
Thank you, Michael. It's the best quick tip yet.
Michael Reynolds:
Yeah. Yeah. All right, cool. Now I got to come down off that high. My trick really high is coming ...
Allissa Haines:
Hey, I'll handle it. So, everyone thank you for listening. If you want to learn more about what we do at Massage Business Blueprint, you can go to our website, massagebusinessblueprint.com. You could also check out the little community page, which is going to tell you all or no, it says mastermind now, I'm sorry, which tells you all about our Blueprint Mastermind, which is a private community of massage therapists where it's like a Facebook group only with no angst and only love. We share tons of resources. We have all of our massive treasure troves of resources and courses and learning modules and live events where you can just chat, bring any business question you have. All kinds of stuff, you can check that out at massagebusinessblueprint.com and we really appreciate you listening. Tell a friend.
Michael Reynolds:
Thanks everyone.
Allissa Haines:
That's it. I'm done.
Michael Reynolds:
Have a great day. See you next time.