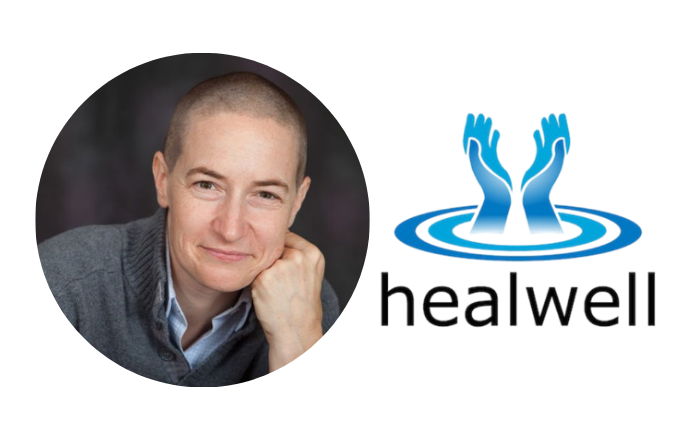 Discussion Topic
Cultivating Unconditional Positive Regard for Clients w/ Cal Cates
Sponsors
Transcript:
Sponsor message:
This episode is sponsored by us right here at Massage Business Blueprint and our new free eBook download, How To Get New Massage Clients. You my friends can go to massagebusinessblueprint.com/clientages. And you can download this free eBook if you are ready for practical steps to attract new to your massage practice, if you are tired of a relevant and absurdly expensive advice from air quotes experts who don't understand your very small business, we're tired of those same things. You can grab our guide and get started right away. Go to massagebusinessblueprint.com/clientages. (Music).
Allissa Haines:
Hello everyone. Welcome to the Massage Business Blueprint Podcast, where we help you attract more clients, make more money and improve your quality of life and today I hope that we're helping you be a little bit better of a human by the end of this episode. I am joined by a very special returning guest Cal Cates. Hi Cal.
Cal Cates:
Hello.
Allissa Haines:
Thanks for coming in today.
Cal Cates:
Well, it's my pleasure. It's an honor to be invited back.
Allissa Haines:
Thanks. If you have been living in a hole or under a bridge or wherever you have lived, and not been listening to this podcast or been out in the massage world, you may not know who Cal is, and it is my job to tell you who they are. Cal Cayes is a speaker, author, positive deviant, compassionate disruptor, and grounded optimist. And more specifically they are the... They're a massage therapist and founder and executive director of Healwell. I knew I was going to flub something up there. Cal's a speaker and a teacher on a variety of topics related to integrative medicine, emotional selfcare for practitioners, and the mechanics and politics of introducing massage therapy into clinical settings. Cal, what did I leave out?
Cal Cates:
Oh, that's plenty. I feel like I... Basically what you've just is, I have a lot of opinions and that I speak and write about them. But that's pretty much, yeah. I mean, Healwell, we do all those things and we started out just basically trying to bring massage into clinical settings and we realized pretty quickly that that takes a lot and that it really doesn't have a lot to do with massage specifically, but more with communication and ethics and self-awareness of providers.
Cal Cates:
And so now we provide courses and opportunities for connection for all disciplines of healthcare providers, because we all actually struggle with the same issues, because we're all people. And you were alluding to that maybe after our chat today, people will be better humans. And I bet they're already exemplary humans, but maybe it'll be easier to be humans after our conversation, or at least they'll have some tips about how to make it less sucky to be human, because it's pretty hard to be human.
Allissa Haines:
Wicked hard.
Cal Cates:
Yeah.
Allissa Haines:
We would be remiss if we did not mention the plethora of educational resources available through Healwell. So pick a class or two and tell me about them, because I know that for a long time I didn't realize that that was a component of Healwell's offering so much education and so much more and more in the last year and a half to all kinds of practitioners. So what's a class or two that you got that you like?
Cal Cates:
Well, I guess what I want to say maybe is more like categories. We have a really great... We have a social justice bundle, so it's a package of seven courses that are about how to be anti-racist in massage therapy, how to notice your implicit bias, looking at weight stigma, how to be more inclusive and welcoming to LGBTQ plus folks. So all that kind of comes together in a package. We've got an oncology massage bundle. And then we have our whole kind of, I guess you could call it our death bundle, our mortality bundle that are just courses of varying lengths that help you to embrace the fact that you will die and to notice how your conscious and subconscious avoidance of that fact is actually preventing you from having an even more awesome life than you're already having.
Allissa Haines:
I'm going to call it the grim reaper package.
Cal Cates:
I like it. Awesome.
Allissa Haines:
Thanks. Thank you for filling us in on that. And people really go to healwell.org and check out just, there's so much there. But today's topic. Today's topic was suggested and requested by a listener and a premium member of the blueprint. And they said, can we get some information on how to cultivate unconditional positive regard for clients? And I thought that's something I have no idea about, I'm going to call Cal. So Cal take us away. What is this and how does one do such a thing?
Cal Cates:
Well, it is the challenge for humans, I think to cultivate unconditional positive regard for each other regardless of our relationships. I mean, I think even if you think about the people you live with, the people you are related to, people who theoretically might be easier to cultivate unconditional positive regard for, it's real hard. We talked about how hard it is to be a person. And I think one of our fundamental mistakes is we are real aware of our own suffering and hardships in our lives. But when other people act the fool or do things to push our buttons, we never assume that they are also carrying the same or different, but similar burdens and that their behavior just like ours when we don't act our most graceful is just an expression of their struggling humanity.
Allissa Haines:
I pretty much always assume that someone has ill intent.
Cal Cates:
Definitely. Right.
Allissa Haines:
That's where I'm at.
Cal Cates:
Absolutely. The world is out to get me. And as you should just stay in your house is what's true. That's how you do it. No, I think that it really is something that we as people on this planet, we are not very good at assuming the best of each other or even just coming from a neutral place of like, "That's curious, that person was rude. That person was, smelled weird." Or whatever it might be that we say, "Oh, that's bad. I don't like that. I don't want to be around that."
Cal Cates:
And we expect from other people, things that we are unable to do ourselves. We would want other people to give us a break. We would want other people to treat us gracefully. So I think as providers, this oddly, maybe not so oddly, but comes back to implicit biases. And that when we think about implicit bias, it has become this big thing that everyone is talking about now because we're all... Many of us at least are looking at our racism and our homophobia and our like ways that we are mothering people who are not ourselves. And implicit bias is everywhere.
Cal Cates:
You have an opinion about people who like dark chocolate versus people who like milk chocolate. You have an opinion about people who do CrossFit versus people who go lift weights. Like the whole world is split into things we like and things we don't like in our minds. So we have clients that we like because they are, whatever it is we like about a client, they're "healthy" they're slender, they're athletic, they're maybe you really like clients who are very ill or maybe you really like clients who do a certain type of thing.
Cal Cates:
And then a client comes that is in a larger body or maybe is black or maybe smokes or has type two diabetes. And without even noticing it, you are treating that person differently. You are having a harder time getting to that big hearted part of yourself that you believe, and that you would say with your face is the part that comes with you to your office, right? Who we think we are and who we actually are is rarely as tightly connected as we want it to be. And we were just... My partner and colleague, Carrie Jordan, and I just let a retreat this morning for some registered dietician. And we were exploring this and talking about this concept of image management and that we hate this. And so listeners, you should prepare yourselves to feel a little uncomfortable because [crosstalk 00:08:31]-
Allissa Haines:
I'm just going to jump in to say that I just unmuted myself to note that I am already so uncomfortable with myself. So here we go folks, here we go.
Cal Cates:
... here we go. So, and I wanted to say before I say anything else that if you can identify with some of the things I'm about to say, you are neurotypical, you are doing what you need to do to succeed in society with the least amount of friction, okay? So it's not a character judgment. It's not a flaw. It's not a thing that you have to root out and murder right after this podcast. It's just a thing to notice. It's just information about how you process the world. So the idea of image management is that we, the example that we often use is, if you asked... If I asked you... Well, let's say, if you asked me, "Do I floss my teeth every day?" I would say, "Yes." That's a lie. I floss more than a lot of people.
Cal Cates:
And what I hear you asking me is, "Are you a person who cares about your teeth? Are you a person who cares about dental hygiene? Are you a rule follower? Are you a person who would do what your dentist tells you to do?" That's the question I'm answering. I want you to think that I am a good person who cares about how my breath smells, about my gum health, right? So the real answer is I want to floss every day, but it's more like three times a week.
Cal Cates:
But we don't say that, especially when we meet new people or when we think that someone is trying to assess our worth. And when we boil it down, we're all trying to assess each other's worth in some way. When you meet a new person, when you have a new client, you ask them questions about how they live, how they use their body, what do they do are in pain and the whole time you're going, "That's a bad strategy. That's a good strategy. This brings me closer to you. This repels me."
Cal Cates:
And we don't notice it because it's so default. And because we've spent our lives trying to make our brains as efficient as possible, and our brains have these very specific categories and patterns that they use to make the world make sense. So part of our job in cultivating unconditional positive regard is actually rewiring our brains, noticing how quickly we judge and categorize our world. Whether it's people, things, smells, foods, that we are constantly preferring and rejecting our experience. And that includes the people who come into it.
Cal Cates:
So I wish this person had provided a specific example of these clients present a challenge to me. And I think that... Because I think one of the hard things about what we do is, and I think any kind of healthcare provider has this, is that there are times when it's clear that you're just not a good match with a client and that it usually takes us too long to notice that this person would benefit by being referred out.
Cal Cates:
And that me personally, that I would benefit by not working with this person anymore. That there's this certain amount of mental and emotional energy that it's requiring for me to engage with this person in a positive way that I think we just might not be a good fit or at this time I don't have the bandwidth to do the emotional work necessary to really hold a big enough space for this person that I'm providing good care. And so it's not a matter of like, if you open your heart enough, you'll love all the people who come to your practice. I think that there are some times when we don't quite match, but how much can we notice before we get to that place? Are there things where I'm just making it harder by holding onto my assumptions, by trying to make this person fit into my idea of what the clients that are easy to love look like?
Allissa Haines:
So I'll give an example.
Cal Cates:
Yeah.
Allissa Haines:
I have a very hard time maintaining empathy and compassion for people who seem to me to be chronically over-scheduled and busy and very in my perception, really ego based in that, who really feel working 60 hours a week at their desk job, which is why they're there to see me because their shoulder hurts. And also being their kid's soccer coach and then also being the whatever, add 27 different activities there, and having them vocalize that as if it's a trophy earning activity. And just the words I'm choosing right now to describe this, or giving away such a bias, but I have such a hard time maintaining compassion for those people, because in my head I'm like, "Well, stop doing all of those things. You'll feel a million times better."
Allissa Haines:
And I get very frustrated. I don't get frustrated with people who have shoulder pain, but don't do their stretches at home. I don't give a crap. I'm not doing my stretches at home either. I'm going to meet you where you at regardless of work. But for some reason, it just irks me that someone won't stop working, there's 60 hour week in front of their computer to help with their shoulder pain. That's my bias. So in case that example is helpful in working through as an example, take it.
Cal Cates:
I think that's a great example because it is often the way we think people live and our judgments about how they live that make people hard to find compassion for. And one of the things that has really become so much more clear to me in the last handful of years is that... And it's going to sound really trite, but people hurt people who when you've been hurt, you hurt other people or you hurt yourself. And so for a person to be living that life, there is something they're trying to fill. There is some wound that they are running from that they are trying to cover. They're trying to mend, they're trying to be more than they can be to the other people in their lives. Because somewhere along the way, they learned that they're not worth having a less stressful life, that they are not allowed to take care of themselves because other people then will suffer.
Cal Cates:
And that I feel that's not hard to connect to. That idea that I'm doing things that I know are harmful, but I don't know how to stop. And that if you can imagine a time when that's been true for you, it is hard to imagine of course that you would keep doing that and not finally just decide like, "Screw this. Why do I live this way?" But it is a type of comfort for some people to be that busy. And so part of where my compassion comes from, because my buttons are pushed in the same way, and partly because I was that person and I'm like, "Oh, you don't have to be that person." But really crazy things that I never would have asked for or could have generated consciously are the only things that changed my life in a way that now that's not my life anymore.
Cal Cates:
So it's not just a matter of like, "Oh gosh, I didn't know I was doing that. Thanks for pointing it out." It's like when you watch... I like to watch the show Hoarders. And it's so upsetting. And also it grows the compassion inside me, because I think, this is just your insides on the outside, right? And I feel when you have a person who has a life like that, that looks really stressful and that is clearly causing them stress, you're just seeing on the outside what's happening inside them. So what if you imagine, "Wow, I'm thinking about how just watching this happen makes me feel in my body, how must it feel for this person?" And my whole job is to be sweet to your nervous system for the next hour. This might be the only hour this month, where anyone including your client is sweet to their nervous system.
Cal Cates:
But if that's all I can do for you, that's actually a lot. So I think some of where our compassion runs out is like, what can I do? How can I help this person see that they're harming themselves? And I think as you cultivate relationship, I definitely am a fan of the open ended question. And just sort of what if you didn't sign your kids up for six things? Or what if you actually went home after this, instead of going to the grocery store? Just starting to plant little seeds of ease is available if you take it. And some people are too scared to make that space for whatever reason and for reasons we'll never understand as their massage therapists, but we all-
Allissa Haines:
And like me... Sorry.
Cal Cates:
... no, go ahead.
Allissa Haines:
Like me being irritated by that vibe they bring in versus acknowledging what an honor it is to be a part of the one hour they actually have chosen to shut that down. Like, yeah, it's ridiculous. It's not helpful to the therapeutic relationship nor does it help pave the way to be able to drop those kinds of suggestions. So, yeah.
Cal Cates:
Right.
Allissa Haines:
Antithetical.
Cal Cates:
Yeah. Well, and it is hard. I mean, this is... The person who asked this question, I love that they chose the word cultivation, because if you think of anything that's cultivated, that's not a snap thing. You don't cultivate anything quickly. Cultivation involves like unearthing and reshaping and creation. So to cultivate this actually, it's really about being willing to look in the mirror long enough to be like, "Oh, turns out I'm in every one of these relationships. What's my role here?" And not to flagellate yourself and be like, "God, I'm the worst. I suck." But just like, "Oh, so what could I do inside me that would change this?" Because that client you described, comes to see you, ostensibly, because they like you and they feel better after they see you.
Cal Cates:
They're not gearing up to come to your office. So that's like you said, it's an honor. This person is like, "Oh my gosh, I know that I need a little respite for my life and this person can create this space that at least feels nonjudgmental to allow that to happen for me." And those little pieces that we don't even know are impacting, I feel like as a parent, that's a huge thing. My son will say something back that I've been saying for three years and I'm like, "Oh, you were listening. It did matter." And I think our clients are very much the same way.
Allissa Haines:
So how does one cultivate such a feeling?
Cal Cates:
Well, part of it is to remember that nobody thinks about you as much as you do and that no one is out there trying to push your buttons to harm you. And that there's not a single person who... There's that old adage of, we all put our problems on the table, we'd all take our own problems back. That it is challenging to be me. And I'm good with the... The challenges I have are the challenges that I know. But the people... Everyone we pass is struggling with something. And I think particularly now, as we've got so many people dying from and living with COVID and feeling embattled by the conversations about vaccination or no vaccination and just the world feels real tense right now. So I find it really helpful to go into my own body and say, "how am I feeling right now?"
Cal Cates:
I'm going to go ahead and assume that everybody around me feels at least some level of the unsettled-ness that I'm feeling. And if we can all be willing to consider that nobody's just rocking it. Even if you have a big house or a fancy car or from the outside it looks great, we're all dealing with things that we wish we weren't dealing with. And that challenge our ability to meet each other in a place of grace and compassion. So can we imagine when a person cuts us off on the highway, "What's going on for that person?" I don't think they woke up this morning and went, "I'm going to cut off Alissa Hines on the highway today." They didn't look back and see your car and go, "Oh, I hate Hondas or Subaru or whatever it is that you drive and I'm going to cut this person off.'
Cal Cates:
They're just living their life. They're checking their phone, they're putting on their makeup, they're doing whatever they're doing. And it happened to intersect with your life. But if we can remove the sense that any of this is happening to us, I think that's one of the ways that we can detach. And to really just keep going back to, how is the world affecting me and why do I think it's not affecting every other human in a similar way that is making it hard to lead with my best self.
Allissa Haines:
That example cracks me up because that's actually one thing that I have... Unconsciously without without making an effort, that has changed in me in the last 15 years. I used to get super road raga when someone would cut me up. And I don't know exactly when it happened, but I noticed a couple years ago that it doesn't bother me anymore. Okay, tail [inaudible 00:22:04] still bothers me, but none of the other stuff. And even that I don't like flip anybody the [inaudible 00:22:08] now, I just slow down to the speed limit and set my cruise control and [Bob 00:22:12] to my music.
Cal Cates:
There you go.
Allissa Haines:
So yeah, it's good for me to be like, "Huh. I don't know how that happened, but if I could change that with little to no effort, then certainly I can change some other things with some effort." So I have hope now.
Cal Cates:
What if you... When you have a client who pushes your buttons, if you philosophically put on your cruise to control and Bob to your own music like that, you don't have to pick that up what that person brings in, right? You are living your life. You've created a great big space. They can bring their stuff in and they can take their stuff out and you guys will hang out together for a little bit, but that's theirs and this is yours. And I think that's one of the other places where we fall into a little bit of a trap is that we carry the stress that we imagine this person is living with ourselves and think, "Oh gosh what a horrible life." And it's like, they're living it. I'm living my life. I just did what I was able to do. I just was what I was able to be. And I hope it helped, but I'm not even going to get attached to that. We just got to spend an hour together and what happens, happens. And that's his, and this is mine.
Allissa Haines:
All right. So I'm noticing what's going on in my own body. I am acknowledging that others maybe having a similar, less than stellar experience or unsettled-ness is what I... I liked the way you put that. What else? What's next?
Cal Cates:
I think we have to resist the temptation to make ourselves a project that like, so, okay, when you start to become aware of ways that you are standing in your own way, ways that you are making your life perhaps more challenging than it needs to be, just notice is this a thing I want to change? Is this a thing I want to soften? Okay. Yes, no. And then you have your little internal decision tree, how badly do I want to change it? How quickly do I want to change it? I didn't get here overnight. Probably not going to fix it overnight. And it doesn't need fixing exactly. It's like, "Do I feel constricted in here? What could I do to feel less constricted? Could I... Is this about setting boundaries with clients?" If this client a, as somebody who is constantly rescheduling, because they've over-scheduled, then you have to say, "This is when I'm available."
Cal Cates:
And if they come in late and they're like, "Oh, do you have 15 more minutes?" "I don't have 15 more minutes. This is our scheduled time." And that being clear is being kind to them and being kind to you. And it is one of the ways you can say, "If this is important to you, you will be here on time and you will keep your appointments." And I think that these are the ways that our buttons get pushed as well, is that we find ourselves morphing around what we perceive as dysfunction with other people. But that these little ways that we can take back our experience add up and that over time, like you said, you don't flip people to bird anymore in the car.
Cal Cates:
You can't necessarily say, "Well, I did this first and then I did this and then I did this, but I just started to notice. Huh, Maybe I don't have to get as worked up about this. Or maybe when this person says, when this client says this or that I can just nod and smile compassionately instead of trying to fix it or being like, I can't believe that they don't understand how they're creating their own situation." So I think it is incremental and we have to be kind to ourselves when we have these very human responses of having our buttons pushed by often things that we've already worked through on our own that we see showing up in other people.
Allissa Haines:
It's so almost as if I should stop being annoyed with people for not seeing things exactly the way I see them, who knew?
Cal Cates:
Well, I don't know if you want to get that crazy, but yeah. We can't walk in another person's shoes and it's not enough to treat people the way we want to be treated. We have to treat people the way they want to be treated and that we have to kind of see where people are coming from and that this is where we get into the, some people just aren't a good fit for us. And it takes discernment. I mean, I think that's always the problem with questions like this. People are like, "So how do I fix it?" Well it depends. And what is it about you in your history that makes this person push your buttons and how much work do you want to do on that?
Allissa Haines:
Bringing this back to a very structured approach of how do I fix this.
Cal Cates:
Yeah.
Allissa Haines:
What kinds of... So I'm a person who if I don't build some kind of routine into something, it isn't going to happen. So I am going to suggest 82.4% of our listeners are going to hear this and be like, "Yeah, yeah, yeah, I need to do that." And then they're not-
Cal Cates:
[crosstalk 00:27:06].
Allissa Haines:
... yeah. They're not going to think about that again until the next time you're on a podcast and they're like, "Oh, hey, I remember that positive regard thing Cal talked about." So without turning this into a project of fixing a specific thing about myself on a particular timeline, or with any particular goal in mind, some arbitrary goal, what are some ways that people can cue themselves or practice catching and noticing these things? And I will preface this... It's not really a preface at this point by saying one of my favorite people on TikTok is this wonderful, family therapist who specifically works with a lot of women and a lot of moms with ADHD.
Allissa Haines:
And she did a video the other day that was like, the thing that you can always know. And that the truth that I will always stand in is that I will never make you journal. So I'm [inaudible 00:28:10], I was like, "Oh God, I love that." Because even though part of my living is made by writing and a lot of your living is made by writing, I'm not going to journal. I'm just not going to do it. So outside of journaling, which people who journal are going to automatically veer to.
Cal Cates:
Right, sure.
Allissa Haines:
Ideas, thoughts, tools on how people might be able to make a note on their calendar and integrate some particular thing to help with their journey here?
Cal Cates:
Well, I love that you gave the example of journaling because we are all an end of one. And what works for me is the thing I'm going to tell you to do. But that may not be a thing. So I'll tell you a couple of things. So, I mean, when I first started meditating 15 ish years ago, I was like, "This is awful. I hate this. I don't know how people do this." And mostly I would just fall asleep. Now that's not what happens. But it took a while and it took some good teachers to say like, "So what are you doing when you're meditating?" I was like, "I don't know. I'm trying to be still." And they're like, "So that's not the goal. The goal is actually to befriend your mind."
Cal Cates:
And so when you sit down to be quiet and you're only quiet with your mouth, right? Because meditation is not typically a quiet experience, there's a lot happening in your mind. But what you're doing is noticing, "Oh, my mind goes here. My mind goes there. That's interesting." And that meditation actually benefits you when you're not sitting on your cushion or your chair, wherever it is that you decide to meditate, because what you're doing while you're meditating is watching how your mind works.
Cal Cates:
So that when you're not in that place of meditation, you start to notice the habitual things that your mind does. If you've got this client that it's hard to find this regard for, how soon do you start dreading that person coming? And what does that feel like? Are there other places in your life where you have that feeling? It comes down to noticing I think. I also find it really helpful too, there's a meditation that I've been using recently, a guided thing, it's [Krishna Das Ramdas 00:30:19] and some other guy whose name I can't remember. But basically they are chanting the phrase, "I am loving awareness."
Cal Cates:
And it kind of pulls you out of yourself, and reminds you that it's possible to simply be loving and aware. And it points out to you that you are always grabbing onto and pushing stuff away that when this person comes in, I'm not just receiving the stuff they're saying in the whirlwind of whatever that comes in when they come into my office, I'm going, "Ah, I hate this." And when we hate something, we actually make it stronger and bigger and more solid. So what if I just say, "Let's see what happens when this person comes today and what happens if I just allow this to wash over me?" And so maybe when you're driving to your practice to see this person, you play a meditation like that, and I find it really interesting to play this one when I drive, because I realize how much as I look at the people on the sidewalk and the people in the other cars, I am not loving awareness.
Cal Cates:
I am judging anger. I am limiting mad person. So, "Oh, but I don't have to be." Those people don't know what I think of them. There's no benefit in me thinking ill or good of them. Can I just perceive what's here without getting attached to whether or not this person will "benefit" from what I'm doing with them, or whether they're continuing to harm themselves in the way that they live. Can I just actually be receptive to what's happening? Which doesn't mean I like it. And it doesn't mean I dislike it. So sometimes chanting can be helpful. I like to hum, whether you do [inaudible 00:32:08] or you just actually hum, there's something about vibrating your cells that makes you, I think, better able to be receptive in that space. And that really does take care of you.
Cal Cates:
it's hard. I mean, there's not a thing you're going to do that you'll be like, "Oh thank God, that doesn't happen anymore." But it is an inside job that it really is about noticing where are you holding on? Where are you pushing away? Where are you resisting? Where are you just wishing this person was someone else? And where is that getting you? It's not getting you anywhere. It's getting you frustrated. It's getting you mad. And it's taking you away from the really amazing provider that you mostly are, right? You're selling this person short by allowing yourself to get carried away by their story about how you dislike the way they live. When what you do is an incredible gift to them. And your story about it is really irrelevant.
Allissa Haines:
Yeah. I've been finding myself as my practice changes... And I'm writing a column for [ABMP 00:33:17] now where I noticed that I'm finding myself reiterate to myself in my head a lot and now I'm seeing it appear in my writing. Kind of going back to my... And I'm going to air quote this, my mission statement of my belief in my work, which is that everyone deserves access to safe nonsexual touch. I remember somebody last year asked me something about like, "Well, what do you do if somebody walks into your office and they've got a swastika tattooed on their arm and they're wearing a MAGA hat?" And I was like, "I cannot tell you what I would actually do in that situation. What I would like to do is remember that everybody deserves access to safe, non-sexual touch."
Allissa Haines:
I'm not sure that that means I always have to be the provider for them. But I do know that that means I am a provider and I could provide and I would try provide. And if I could not do so, I would refer them out to someone who could. And as I've thought about how my practice is changing and the kinds of clients I'm accepting and if I'm even taking people in this crazy climate and, I've come back to that more and more. And I think I could probably root in that a little better too like reminding myself when someone comes in and I'm like, "Well, of course your knee hurts. You're training for that stupid marathon. And you're 68 years old. Why the F would you do this? It doesn't matter."
Cal Cates:
Right. None of my business.
Allissa Haines:
[crosstalk 00:34:56] deserve access to this safe nonsexual touch. And as long as they're aware that I'm not going to fix their knee, we're good. I think for me that might be... And I was actually, as you were talking through this, I'm like, "I need to just write it on a wall. I literally need to make this be in pretty print and frame it and put it somewhere in my office." And that could be very useful to me. So y'all get some stuff printed up.
Cal Cates:
And it's okay to need reminders. I mean, I think these are very habitual patterns that we have that honestly lead to suffering inside ourselves. So can we shift that? And can you notice, I mean, I think your example is great in terms of the stories that we tell. So, tattoos are real hard to get rid of. And so maybe this person got [inaudible 00:35:45] tattooed, and maybe they came in and said hateful things. And then that's like a whole nother episode that I'm not even going to get into, but we don't know where this person is right now. I love when I ride up behind a car that has bumper stickers that lead me to a place where I believe I know who's driving this car. And then you drive past and you go, "That is not who I thought would be driving that car."
Cal Cates:
And then I think, "Oh, when I drive my friend's car and it's got these bumper stickers, people probably drive by me and they're like, that is not who I thought would be driving that car." And so are you driving your own car? Were you walking out of the house and the only hat available was this MAGA hat? Let people show you who they are and notice how big the stories you make that aren't fact checked affect how big do those stories get and how do they affect how you actually interact with this person. And many of us have the opportunity to develop a relationship over time with our clients.
Cal Cates:
So where do you want to go with that? How do I make space knowing that some of the stories I'm creating, maybe aren't even true? So I'm doing all this extra compassion work, because I imagine because this person drives a fancy car, because they have this thing or that thing, or that I have to figure out how to allow them to exist in my world. But we don't know as much about our clients as we think we do in a lot of cases.
Allissa Haines:
And we probably know even less about ourselves.
Cal Cates:
Indeed.
Allissa Haines:
So there's that.
Cal Cates:
Yeah. So I wish I could give you like a, do this and then do this and then do this and you'll be good. But you got to start noticing, and see where you're in your own way. I feel that's the biggest thing is that we create our own experience. So where can you soften that and notice that getting easier.
Allissa Haines:
And you did mention, because you mentioned I'm just going to plug a future idea, that the concept of what do you do when someone is super hateful and racist or problematic in a similar way, I'm working on a piece about that. And when I get all of the blow back that I know I'm going to get about it, then we're going to have you come on and help me work through all the ways I was right and wrong and neither because who knows.
Cal Cates:
Well, it's interesting, and I know that we don't want to go on and on about this, but we have... In our LGBTQ class we have a woman who is a nurse who does a lot of training in that space. And she is, I guess, clearly queer as how she describes it. And she talked about as a nurse, you don't get to say I'm not going to work with this patient because X, Y, Z. And as massage therapists, I think we have this sense that like, "Well, if this person doesn't share my values, I can just fire them." You can, but as healthcare providers, if that's the space we're going to move into, I think we have to start to consider that what we are offering is unconditional positive regard for people who need our care. And some of those people won't become our friends and won't be our favorite people. And that's work we get to do inside. If we want to be healthcare providers, this is a common conversation we're going to have to continue to have because the world is full of different people who aren't going to meet our expectations.
Allissa Haines:
Word. Oh man, there's a lot there. Now I just scrap my whole article now. So no, I'm kidding. Before we rev up, anything that we missed that you really wanted to touch on, that we did not get into? I want to make sure I didn't pull us off track to a place that we're disheveled.
Cal Cates:
No, I think people just... We need to keep asking questions like this. I know this, this is a place where I could grow, how do I grow in the right direction? How do I grow in the direction of compassion and more connection with my fellow humans? So there aren't simple answers. If there were, we wouldn't be asking these questions, right? We'd all just be doing it. And it would be a piece of cake. So I think the more we are willing to bring those questions to the fore, the better off we are.
Allissa Haines:
I'm going to keep bringing you back to talk about them because-
Cal Cates:
Awesome.
Allissa Haines:
... yeah. Just whatever.
Cal Cates:
It's my favorite space to be in.
Allissa Haines:
Keep us in jobs for a while.
Cal Cates:
That's right.
Allissa Haines:
Cal Cayes, thank you so much for joining us for this. I on a personal level as a practitioner deeply appreciate it. And as someone trying to help other massage therapists, appreciate it even more. Once again, everyone you can go to healwell.org to learn about all of the courses and services and resources that we have already mentioned. And I'm just going to do a little plug too, saying that you can go to calcates.com and subscribe so that you get a little email alert whenever our Cal puts out a new blog post. And I can tell you that it is worth your time and your energy to be reading that and incorporating some of those thoughts into your, whatever daily journaling, whatever works for you.
Cal Cates:
Oh, thanks friend.
Allissa Haines:
Thanks so much, Cal. Thank you everybody for listening and everybody have a really great day.
Cal Cates:
Thanks everybody.
Allissa Haines:
No idea how to stop recording. There we go.