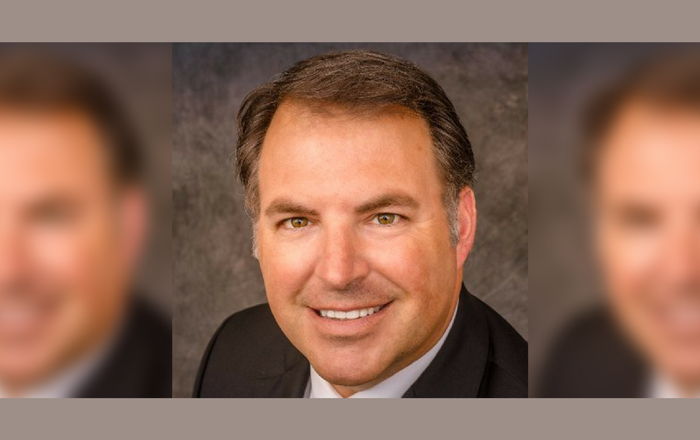 Weekly Roundup
Discussion Topic
Quick Tips
Evaluate your website as an objective prospective client
Sponsors
Transcpript:
Sponsor message:
This episode is sponsored by Yomassage. 2021 is the year to start incorporating stretch and mindfulness into your massage sessions. With Yomassage, you can combine restorative stretch, mindfulness, and massage in a single one-to-one or small group session. The three week virtual training with over 300 five-star reviews runs once a month and accounts for 26 NCBTMB approved CEUs. Use the code M-B-B-Y-O-M-I, that's MBBYOMI, for $100 off the virtual Yomassage certification now through October of 2021. You can visit massagebusinessblueprint.com/yomassage to learn more. That's massagebusinessblueprint.com/yomassage.
Michael Reynolds:
Hey, everyone. Welcome to the Massage Business Blueprint Podcast where we help you attract more clients, make more money, and improve your quality of life. I am Michael Reynolds.
Jeff Heinzmann:
Jeff Heinzmann of Heinzmann Law Office.
Michael Reynolds:
We're your host today. You may notice Allissa is not here. Allissa has taken a little bit of time off this month, a much deserved break. So as you may have heard, this month I am bringing on a series of cohosts to join me during the whole month here. So our first episode of this cohost month is with Jeff Heinzmann, a attorney located in Indianapolis area, Indiana, which is my neck of the woods. Jeff, we've had you on the podcast once in the past as well, so thanks for coming back. We appreciate it.
Jeff Heinzmann:
My pleasure. I'm happy to be here, Michael.
Michael Reynolds:
Yeah. I think last time we talked about LLCs, which was action-packed and full of good stuff, so that's always a popular one we reference still to this day. So I'm glad you're back. So Jeff, happy to have you as my cohost today. We're going to talk leases, specifically negotiating an office lease. But before we get to that, let's jump into a little bit of a quick 30 second intro and you, who you are, what you do, and what's your story, your favorite color. Whatever you want to share with our audience.
Jeff Heinzmann:
Well, sure, Michael. I've been an attorney now for 28 years. I spent eight years doing mostly civil litigation with a couple of firms. Then I spent 11 years at the state first in the State Auditor's Office as counsel and a deputy state auditor and then I ran the State Small Business Development Program for Governor Daniels at the Economic Development Corporation for five years. I was an in-house for a small IT staff and consulting firm for three years. Then I just hung out my shingle as a solo practitioner back in 2015, so I'm six years going and I wish I'd done it sooner. But it's a lot of fun. I love working with and helping businesses with the challenges that they face. I am a general practitioner. I do a little bit of everything. But on the business side of things, I help people with business formation, LLCs, as we've discussed before. I help with contract review, contract disputes, and in the topic we're dealing with today, I've helped with some commercial lease issues as well.
Michael Reynolds:
Awesome, awesome. That's funny you mention you wish you'd done it sooner, that being going out on your own. I never hear someone say, "Oh, man, I wish I hadn't gone out on my own." I guess there are people out there, but everyone I've talked to that has left the corporate environment or a regular job and then gone out on their own and started their own business, they're always like, "I wish I had done it sooner," so it's a common theme.
Jeff Heinzmann:
Yeah. When I say that, I wish I had done it sooner, but with the same token, where I am, I practice out of a coworking space that's specifically geared towards entrepreneurs. It's different than being in a commercial office space and having that lease obligation hanging over your head. Where I am, I don't know that I had the opportunity to do it the way I'd done it sooner. So I say that I wish I could have done it this way sooner. I know that much.
Michael Reynolds:
Yeah. So timing worked out well. That's good. All right. Well, as you know, we have a three-part agenda here. I'm going to kick things off with our what are you reading portion. Is there anything you're reading right now that's a good book or anything on your radar? Or do you want me to jump in with mine?
Jeff Heinzmann:
Yeah. Last summer at this time, I actually read Uncle Tom's Cabin, which I had never read before. It popped up. There was a lot of people talking about racism and other issues. It was one of the best books I've ever read in my life. I can't recommend that highly enough. It's old enough you can find a PDF of it online. Don't even need to go find the book, just need an iPad. So that's going to be forever a highly recommended thing for people. The idea that a woman wrote that book back in the 1850s is just phenomenal.
Jeff Heinzmann:
But what I'm reading right now is actually Shoe Dog by Phil Knight, the founder of Nike. It's his memoir. I'm about halfway through that and it's really good. I have a friend who is a incredibly successful entrepreneur out in Colorado, a friend of mine from college, and he has, ever since I've known him, read two to three books a week. It's ridiculous. So I reach out to him for recommendations frequently. He's the one who said, "Shoe Dog," so that's how I got into that and I'm enjoying it very much.
Michael Reynolds:
Great. Thanks for sharing those. Appreciate it. So I am reading Building a StoryBrand by Donald Miller. It's time I get around to reading it. I know the framework of StoryBrand, how it works. I've taken presentations on it and basically dug into everything but reading the book. So I feel like I've gotten an ancillary version of StoryBrand, but it's time to actually read the book in my opinion, so I went ahead and started the book. It's the framework that teaches small businesses how to put their client at the center of the story instead of centering themselves. So much of the time as business owners, we center ourselves in the story when that doesn't resonate with our client. But if we center our client in the story of our messaging and what's on our website and everything we do, that resonates much more strongly with the client and they trust you more, they want to work with you more, they feel more inclined to reach out. They just feel like they're at the center of the story and they're taken care of and special. So that's the whole mindset behind the StoryBrand.
Michael Reynolds:
It's great. I'm looking forward to getting the foundational book part of it read so I can really make sure I understand everything related to StoryBrand in detail. So it's a good book. It's one of the top recommended marketing books of all time in my opinion. It's very popular. So it's called Building a StoryBrand by Donald Miller. I think pretty much all small businesses would benefit from probably reading this. So that's what I'm up to. You ever read that one?
Jeff Heinzmann:
Well, that concept's so... I've not heard of that, but that concept is so true. I mean, you think about it... I've been involved in litigation where I've been doing somewhat volume-based litigation in the past. One of the interesting things about that is if you're doing that, as a lawyer, it's really easy to focus it on I've got this case, but every time someone goes to court as your client, it's generally their only involvement in that. You keeping things client focused and customer-based is really important because it's easy for the lawyer to just say, "Well, here we are again doing this," and for somebody else, it's really the center of what's going on in their life right then. So staying in that is a great concept.
Michael Reynolds:
Right on. All right. Well, before we move on, let's give some shout-out to our first sponsor, which is the Original Jojoba Company. Now, Jeff, normally, and as our listeners know, I do a big shout, like scream from the rooftops, like sing-songy voice, "Jojoba," but I'm going to spare you today because you're not used to that, so I'll just read it for real.
Jeff Heinzmann:
Okay.
Michael Reynolds:
This episode is sponsored by the Original Jojoba Company and we love jojoba because it is the only company in the world that carries 100% pure first press quality jojoba. We are thrilled to be partnering with them. We love the good folks at Jojoba Company. So jojoba does not go rancid. It doesn't contain any of the triglycerides like other products do, so it won't go bad. It makes jojoba a great carrier for essential oils as well. It's also non-allergenic. You can use it on every client without fear of an allergic reaction. So so much good stuff about jojoba. I know Allissa uses it all the time. I have a bottle myself as well. It's great for skin. I have eczema sometimes and it really is great to put on the skin and clears up a lot of skin issues for me as well. So jojoba's just great all around. It's good stuff. So if you would like a 20% discount off the price of jojoba when you shop through our link, you can do that at massagebusinessblueprint.com/jojoba. That is spelled J-O-J-O-B-A. So again, 20% off at massagebusinessblueprint.com/jojoba.
Michael Reynolds:
All right. So with that, let's jump into negotiating office leases. So we got some... Before we jumped onto this episode, we polled our premium member community and got some questions. Basically I said, "Hey, if you had an attorney in front of you, what would you like to ask that person about office leases?" We got some great questions, so I'd like to start with those questions, the stuff to watch out for and things that are on people's minds, and then after we do that, I'd love to hear if we've left anything out or maybe other advice you might have for massage therapists who are looking to negotiate an office lease or get into an office lease. So does that sound all right?
Jeff Heinzmann:
It sounds great.
Michael Reynolds:
All right. So some of the questions we got, let's kick off with the first one, which is I'm always curious about surprise stuff like triple net leases where you get a bill for crazy expensive landscaping, more than the landlord had projected when you signed. This happens to a lot of people I think. What's your take on these triple net leases and how do you navigate that stuff?
Jeff Heinzmann:
Well, the kicker on that is often what's called CAM, or Common Area Maintenance, charges that people will get charged on. One of the first things you want to look at, because I've seen it drafted both ways by the landlords, is how are they apportioning that? Is it a percentage of the building that you have and in general or is it a percentage of the occupancy? Because if there's a 10 unit strip mall that you're in and seven of them are occupied and three of them are empty, are those seven people just divvying up their 70% and the landlord's covering the empty 30% or is that 70% divided into the 100? I've seen it both ways. Obviously you just want to pay for your portion of it, but people don't think to look at that.
Jeff Heinzmann:
One of the things that's, I know in Indiana where I practice, critical is that commercial leases don't have statutes that really govern that. They're totally creatures of contract. So there's not statutory protections for the tenant in a commercial lease akin to the protections that you would see in residential leases. That makes it even more important to do the thing that I tell every client dealing with contractors, read the contract. Too many times people are just like, "Well, I've got this," and they look at is this the rent I'm paying and I'm happy to go in for this period of time and that's that, and they don't look at all the details. The devils really have the details in commercial leases.
Jeff Heinzmann:
Those things though, when you get hit with those, you want to see if you can negotiate a limit as to how much you might have to pay. You maybe have the landlord give you what's the budget going to be for this stuff over the course of a few years so that there's an upper limit as to what you could be asked to add in terms of your CAM payments. Also, when things happen, you can certainly ask your landlord for proof. I want to see that you've actually spent $10,000 on this that you're asking me to pay $10,000 towards. Maybe I haven't seen it. But having that back and forth, that conversation with your landlord, I think is important.
Jeff Heinzmann:
I know one of the other questions, I think, that comes up later is what's the better way to communicate. I would definitely say it's important to have face-to-face conversations, but always, always email back and forth with them so that you have that written record of what people have told you too.
Michael Reynolds:
That's important.
Jeff Heinzmann:
And what you've asked.
Michael Reynolds:
Yeah. Great feedback. I think a lot of us forget that you can ask for a limit. I've done office space before in the past in other lives and I've been hit with crazy CAM fees. Those Common Area Maintenance fees just spiral out of control. I realized, "Well, I didn't ask for a limit and so they can do whatever they want." So it was a tough lesson to learn.
Jeff Heinzmann:
Yeah.
Michael Reynolds:
So next question. Is there a way to be protected from getting kicked out immediately if the landlord sells?
Jeff Heinzmann:
If you draw it into the lease, yeah. Because, again, these are creatures of contract. That can become an issue sometimes, though typically the tenancy is one of the aspects that makes the place marketable in the first place. So generally they're selling a building that has commercial office space in it because it has a stream of income from tenants. Now, if they're selling it to do something different with it, you want to see if you can draw that into the lease if you're going to have a certain amount of time if there is a sale. Because if you do sell and somebody wants to redevelop the property and rezone it and change it from commercial to residential and then sell condos out of the building or something like that, you're not going to be able to stop that ultimately, but you can maybe get yourself six months or something like that built into the lease that will at least have that. Or obviously they'll be letting you out of your obligation to pay at that point too.
Jeff Heinzmann:
But it's hard to say that... There's no way to totally protect yourself from it because the owner gets to use the land as they want. At some point, the lease is only for so long. But you can build into the lease, especially if it's a building that's built that way and the landlord sees it that way, as tenants are an asset that makes this more valuable. I mean, that's frequently the way commercial landlords are dealing with property. They're not dealing with it as I need to get my tenants out of here. They're viewing it as I need long-term reliable tenants.
Michael Reynolds:
So the next question is somewhat related. The question is what can be added to a lease that lets you out if the zoning building inspector or massage inspector declares the office not okay for massage or the town is super prudish and tries to zone you out? So this has happened to some of our listeners as well.
Jeff Heinzmann:
Well, those are two separate issues. I mean, on the first one, you're going to have a clause typically in a lease and if you don't, you definitely want it. The landlord is going to be representing to you that this property is zoned for and includes and allows your business. If that were to change through no fault of your own necessarily, that you could be let out of the lease in that circumstance with no further obligation because obviously if you're renting to have a massage business and you go in there and you start doing it and an inspector shows up and says, "You can't do that here," there has been a misrepresentation as to what you were getting. You don't want to just presume that it's okay, you want the landlord to specifically represent to you that yes, you can do that here. If you can't, you want to know that upfront because there's no reason to be leasing that space in that circumstance.
Jeff Heinzmann:
If a massage inspector declares the office not okay, is that something that's because of what you did or because of how it exists? So you might want to add to the zoning meets all necessary inspections and if not, you want to check that in advance if you can get someone from your licensing authority to come in and take a look before you sign that it's going to be okay.
Jeff Heinzmann:
In terms of trying to zone you out, changing zoning is not the easiest thing to do in the world generally. It takes some time, so there's definitely public hearings, public notice. If you get zoned out, you get zoned out. If you built into the lease that you can... I would build that into the provision we were just talking about. It is zoned. I would add if it ceases to be zoned for this, then your obligation to continue leasing would terminate. You would be able to terminate your lease with no penalty. But if they're trying to zone you out, you want to get into your rezoning opposition and what it takes to do that in your jurisdiction. You'll want to get other tenants and people in the area who support you, you want to get your customers sending letters to the zoning board and coming and showing up to the zoning hearing saying this is a good business, we're glad it's here, et cetera.
Jeff Heinzmann:
That can wind up being a plight. I was on a zoning board for eight years and I will tell you that the people who serve on those boards, they're generally volunteers from the community. They generally live in the community and they are generally vulnerable to the pressures of which side's coming in here with the more passionate, more persuasive argument. If numbers are equal, you're going to be okay, but if you've got 60 people that show up and say, "We don't need this business in this community. This shouldn't be zoned for this. This is inappropriate," and it's just you standing there on the other side, that's not going to help you. That's not going to help your chances. Get your clients, get your other businesses, the businesses that are in the same area, and say, "Yeah, they're great. You know what? They bring more business to my business." That's just the shoe leather retail politics that invades the zoning process any place.
Michael Reynolds:
Okay. Great feedback. So this is an interesting one. The next question is what do you put in a lease if you don't want another massage therapist to rent in the same building as your business?
Jeff Heinzmann:
Well, I mean, if you're going to get that clause in there, it can be a clause that's really that simple. There will be landlord agrees not to rent any other space in the facility to someone in this business or substantially competing business or no business licensed in the same way or however you want to try and get that worded. Typically it's in the interests of both you and the landlord to do that. The landlord doesn't need two tenants, one of which is going to succeed and put the other one out of business. There is not typically two Chinese restaurants in the same strip mall or two massage businesses. But, I mean, that's typically not a difficult thing to get in. If the landlord doesn't want to do that, then the landlord's more interested in simply leasing and less interested in the success of your business if they're not willing to put that in.
Michael Reynolds:
Okay. All right. Fair enough. So we had another question here, wrapping up with the submitted questions, and this is I'm curious about the force majeure clause. For example, suspending rent during mandated business closure or crisis or, for example, pandemic. Is there a way to ask to include specific items in the lease? I think the question stems from possibly gray area where maybe some massage therapists, force majeure included pandemic and some didn't and it was a gray area. Do you see any ways to address that?
Jeff Heinzmann:
Well, I mean, I know that's an area where people are just trying to figure things out. It's rough. I saw a lot of tenants at the beginning of the pandemic last year when everything got shut down. If you look at most force majeure clauses, they can include all sorts of things, but one of the things most of them that I see still include is none of this relieves the tenant of their obligation to pay rent. So you might delay it, you might have other things, but it doesn't change the fact that you're leasing that. That is one of the most common things in that force majeure. So I think you want to see if you can negotiate that clause away, first of all, from force majeure clauses to have them understand, look, if I'm shut down, I can't pay. So maybe there's a delay.
Jeff Heinzmann:
I would also say you're probably going to need to work in if there's some sort of public assistance coming to businesses in such a circumstance that says there's a certain amount for rent. Then you're going to maybe want to negotiate upfront in the event of force majeure when there's this sort of assistance that can come from state, local, federal government, you'll covenant to pay this percentage of that directly to the landlord to make up for the rent. Look, tenants suffered during all of this. Landlords suffered too and a lot of landlords are still suffering because there's a ton of rent out there that's frankly just never going to be paid. So that's tough. Everyone's more aware of it now. I don't think anyone really knows exactly what to do with it yet. But if you look closely at your lease, in all likelihood, your force majeure clause does not relieve you of the obligation to pay rent.
Michael Reynolds:
Okay. What else? What are we not asking that you've seen come up a lot in office lease negotiations? Anything that you would just generally advise people on?
Jeff Heinzmann:
Well, again, read the contract. First and foremost, read the contract. Read it through and through and if you don't understand it, get to somebody who can explain it to you and not necessarily the landlord. Although, that's important. I mean, you want to make sure you and the landlord are on the same page as to what things mean too. First and foremost, and I've seen this and I've tried cases over this, who are the parties to the lease? Make sure that you've got your corporate entity on the lease as the tenant. Make sure that's who it is. Is there a personal guarantee on the lease or not? If there is, do you want to be signing it? If there is and you don't want to sign the personal guarantee, I would highly recommend if you have somebody else in your business, that you have that person signing the lease for the corporate entity in their capacity as vice president of the company or whatever so that you are not actually signing your name on the lease if you're trying to avoid having a guarantee.
Michael Reynolds:
Yeah, the challenge with that is most of our audience are single member-
Jeff Heinzmann:
Are solo member?
Michael Reynolds:
Yeah, solo practitioners.
Jeff Heinzmann:
So-
Michael Reynolds:
Usually sole proprietorship or an LLC.
Jeff Heinzmann:
Right. So what I do in that circumstance, and what I would do in that circumstance, is say, "Okay. So then what I'm going to want is I'm going to want to see two signature blanks." Let's say the lease has a corporate tenant, but also is asking for a guarantee. Or in one case I saw, lists the corporate entity as the tenant and the individual as the tenant so there's two tenants. In that circumstance, I'm going to want to see two signature blocks. One for the corporate entity and under that signature line, in his capacity as member. In his capacity as owner of this LLC only. You sign that and you have the second one with the name written under it to be signed and no signature. No signature accepting that because you want to try to avoid... If you're trying to avoid having the personal liability.
Jeff Heinzmann:
Now, in a lot of commercial leases, especially when you're dealing with a solopreneur, they want a guarantee and they're not going to give you the keys if you don't sign a personal guarantee. So you just need to be aware of that. You can't try and get out of that. Second, what's the term of the lease? Generally-
Michael Reynolds:
Can I stop for a second, Jeff?
Jeff Heinzmann:
Yeah, absolutely.
Michael Reynolds:
I want to go back to... So as a sole proprietorship, you don't have the luxury of not being a personal guarantor, correct? Only an LLC would allow you to sign as an entity, correct?
Jeff Heinzmann:
Correct. If you have not incorporated, formed an LLC for your business or formed a corporation for your business and you're just Michael's Spa, then you're just... you're Michael. There is no legal protection for you as an individual to separate debts of the business from the debts of the person. That's the number one reason to form a company or a limited liability company, which is exactly what LLC stands for, limited liability.
Michael Reynolds:
Thank you.
Jeff Heinzmann:
It's an important protection. So the next thing I would say is the term of the lease. Typically, if we're just starting out, we don't want to sign something long-term because we don't know if it's going to work necessarily. But the longer you're willing to stretch out your term, the more sure you are that you can survive and keep going, the more favorable sometimes you can get in terms of terms from your landlord. Because I know I'm going to have a stream of income for five years now. It's not a one year lease, it's a five year lease and they've agreed to these terms as my tenant, so maybe I can cut him a break here and there, because I've got that guaranteed income over a longer period.
Jeff Heinzmann:
So the longer you're willing to go on your term, probably the better terms you can get from the landlord. But you've got to be cautious about whether you want to extend yourself out that far. Along with that, you want to see if you do extend it and you might have trouble, what are your options for subletting. You want to make sure that there's something available there.
Jeff Heinzmann:
You got to know extensions, notice windows for extensions on your lease, especially if you're in a one year lease. I got to notify my landlord within 30 days, 60 days, 90 days, 120 days of the end of the term, whatever it is, of my intent to renew. And what happens in the case of holdover? I have seen leases where if you haven't renewed and you hold over, yeah, you go month to month, but you go month to month at 200% of your rent. So they double the rent if you stay on a month to month basis thereafter. I understand that. There's uncertainty for the landlord in that circumstance as to what's going to be available. You can get out after 30 days then and then they've got nobody.
Jeff Heinzmann:
So it's in both sides' interests to resolve those things, but you got to be aware of what your deadlines are and have those well calendared so that you can manage your lease when it comes to that. What your rent is, when it's due. We talked about CAM obligations there. You want to sit down and figure out because you can look at a lease that says, "Here is rent, but in addition to rent, you're going to owe your Common Area Maintenance payments every month." You want to know exactly what those are because that's really what you're paying every month. If you don't know what those are, then you've got a problem.
Jeff Heinzmann:
Is there a security deposit? How much is it? What are the terms for bringing it back? Again, creatures of contract, I'll keep coming back to that, with a commercial lease. There is very nice statutes protecting your security deposit in residential tenancies in Indiana, but there is no such thing as a security deposit statute for commercial lease. So you want to make sure that you know what your obligations are there and know what the landlord intends to be able to use it for.
Jeff Heinzmann:
So I think those are the general big things that people need to pay attention to when they're entering into a commercial lease. Again, I think this is an area where there is going to be some changes in the next couple years. Everyone's still trying to figure it out. But we've just been through the most disruptive thing I think I've ever seen and the bargaining power of solo entrepreneurs as tenants is pretty weak. I was dealing with a commercial landlord that rented a large restaurant to a national chain at the beginning of the pandemic and they simply sent letters to all of their landlords that said, "From now until the end of the year, we're going to pay you 10% of our rent and that's it." We went back to them and we negotiated something much better than that ultimately. But they had pretty big bargaining power when it came to that, but we were able to get some actual information out of them and it turns out that the store that they were doing was doing a pretty thriving carryout business and they really weren't losing any money.
Michael Reynolds:
Yeah, you're right. The solo business owner doesn't have that kind of bargaining power.
Jeff Heinzmann:
No. Solo business doesn't have that and it's going to be really difficult to figure out how to... You can't foresee these things. That's the problem. I don't know in the future what's going to happen in terms of what sort of assistance... I mean, the level of assistance that came out on a national basis was enormous this time. I don't know that we can afford to keep doing that if these things keep happening. Again, you got to just try and think things through and negotiate the best you can.
Michael Reynolds:
Yeah. Great feedback. Thanks so much. A couple of quick questions to wrap up before we move on here. So you alluded to this already, but in terms of negotiation, you said face time was important, but document everything. So you'd probably recommend, it sounds like, sending an email recapping all conversations so everything's in writing? Is that the best way, in your opinion, to negotiate?
Jeff Heinzmann:
Absolutely. When you have that conversation, you want to make sure also that both sides understand what was said in the conversation. So dear Michael, it was good to talk to you this morning. To document or memorialize our conversation, it's my understanding that we have agreed as follows. Bullet point, bullet point, bullet point. Here is the other thing though, you want to get those bullet points ultimately in the lease because the lease is also going to have an integration clause that says whatever we've said outside this document, the lease is the lease and these are the terms of the lease.
Jeff Heinzmann:
So you don't want to say, "Oh, well, Michael agreed to this and here is the email," when you've got a lease that says, "I don't care if... The lease says it doesn't matter if there are any emails out there. What we wrote in the lease is what the terms of the lease are." A judge is going to look at that and say, "That's your lease and any amendments are going to be agreed to in writing and signed by both the parties," or something like that. You need to know the terms of your lease if you want to make a change. I know that there were a lot of changes that got made during the pandemic as well. People tried to accommodate each other. So you want to make sure that you know how do we make a change.
Jeff Heinzmann:
I guess that's another important provision of the lease. You get that agreement together. So I would put that in too. If you've got an after the fact chain of emails between, let's say it's me and Michael, you have that email, Michael, let's memorialize our conversation. As a result, we have agreed that this email effectively serves as an amendment to the lease under paragraph 17 on the terms that we've set forth here. You can do it that way and Michael sends you an email back and says yes or no. If he doesn't send you an email back and say yes or no, harass him about it saying, "I need to know the answer to this question." If he doesn't do that and the lease calls for it to be written and signed, then print it out, put a signature line at the bottom and say, "Amendment to the lease per paragraph 17," or whatever that paragraph is. Sign it, have a blank there for Michael to sign it, send it to him. Send it to him certified mail. If he doesn't get it back to you, you know you've got a problem.
Michael Reynolds:
Great feedback. Kind of an add-on, any tips for getting what you want as a solo massage business owner with no real bargaining power? I think a lot of us probably feel like, "How do we get what we want? What do we ask for and how do we push a little bit and get what we want?" Any tips on negotiating?
Jeff Heinzmann:
I would say, I mean, over the last several years, the best piece of bargaining power that someone has as a prospective tenant is the willingness to walk away. If you come in and you are sold on this spot, it's the best spot, it's where I want to be, and you let the landlord realize that, you've got no bargaining power. They know they've got you on the hook, that you want that space. If they're afraid you're going to walk away and go down the street and lease someplace else, you've got a little bargaining power there with them. You want them to want to get you in as much as you want to rent the space. If you go in and they know that you have to get a deal, that you want this so bad, then they're not going to have a lot of incentive to change because they already know they're going to get your signature.
Michael Reynolds:
So it kind of comes down to don't look too interested.
Jeff Heinzmann:
Yeah. I mean, yeah, I think that's right. I think that's absolutely right. Yeah. Then the other thing is just communicating. Communicating, making sure you're clear as to what you want and what you need. Yeah. I mean, that's the other thing, I guess, in terms of not looking too interested. Say, "These are the things that I need." Again, if you've got provisions that you don't want to go beyond, know that. Don't negotiate right from that point because there's generally people need to come and see movement to come to an agreement. But be willing to walk away if you don't get what you want.
Michael Reynolds:
Fair enough. Last question, I promise. Commercial realtor. Opinions? Working with a commercial realtor [crosstalk 00:35:03]-
Jeff Heinzmann:
Well... Typically, the realtor is going to be... There is going to be a realtor representing the landlord. Totally got the landlord's interest at heart. If you can get yourself someone, that's fine, but there's always the risk that they're interested in making the deal and getting paid is greater than their interest in representing you. That can be tough.
Jeff Heinzmann:
So you want to make sure that if you can, I would recommend seeing if you can afford it, having them represent you on a flat fee or some sort of fee that's not necessarily tied to what that is in terms of what the ultimately lease is because otherwise, they might be just trying to steer you to get their commission. They might be trying to rush the process to get something in the door because that's how they get paid and they could negotiate a higher rent or a longer term than you might really be interested in because it benefits them. I hate to say that. If you're in market where it's hard to find something, and I don't think we're in a market where it's hard to find space right now, but it becomes important to have that person there looking out for you and helping you find and negotiate for the right spot.
Michael Reynolds:
Awesome. Good to know. Well, thank you, Jeff. Really good stuff. Very useful. I appreciate you unpacking your brain for us and learning a lot about negotiating office leases, so thank you.
Jeff Heinzmann:
My pleasure. Happy to be here.
Michael Reynolds:
All right. Well, let's give some love to our next sponsor before we wrap up to the last section here on the agenda. I'd love to talk about ABMP. They are proud to sponsor the Massage Business Blueprint Podcast and we believe them as always. One of the many benefits of ABMP membership is their Education Center. I'm going to talk about that today because it is awesome. The ABMP Education Center at abmp.com/learn has over 600 hours of CE courses. That's included with your ABMP membership or available for purchase if you're a non-member. The topics include hands-on techniques, ethics, self-care, cultural competency, and courses for massage educators as well. ABMP members get free CE for all courses included with their level of membership and a great way to meet CE requirements is to use their Education Center. You can try out new presenters and you can save your CE budget for their courses. Allissa and I have courses with ABMP as well, so we're biased. We love the content there because we're part of it. So we invite you to check it out at abmp.com/learn.
Michael Reynolds:
All right. Jeff, so to wrap up as always on our agenda with a quick tip. I've got a quick tip today. Do you have anything business-wise, productivity-wise, just general quick tip for solo business owners? If not, no big deal, no pressure, but I thought I'd ask.
Jeff Heinzmann:
Yeah. I think I threw them in in the comments.
Michael Reynolds:
Yeah. You're good on quick tips. You give us a lot. So my quick tip today is this. I've been working with a lot of our members on massage, or sorry, massage websites conversations and what do you put on it, how do you adapt your messaging to be compelling. So one thing I've been telling people is to evaluate your website as an objective prospective client. We get caught up in... This goes back to my StoryBrand, what I'm reading earlier in the episode, which is the StoryBrand book. This ties into that because so much of the time we build our massage practice websites based on, hey, who I am and all about me and it's all just very centered on us as the business owner.
Michael Reynolds:
But if you evaluate your website critically and put yourself in the shoes of your prospective client, just click through your website. Just take five minutes, go to your homepage, go to your about, your services, your contact, FAQs. Everything you have on your website and just click through and pretend you're a potential client. Ask yourself, "Does this speak to me? Does this speak to me as the potential client? Does it put me at the center? Does it make me feel like I am heard? Does it make me feel like I'm part of the community that you serve?" If the answer is no, then that give us a really good starting point to go maybe rework some of your content and messaging. So again, try to just take five minutes and put yourself in the headspace of a potential client. Look at your website as if for the first time and see what you find out, see what you see. It's a really good way to get a quick view of what it might look like from the outside.
Michael Reynolds:
So that's my quick tip for today. As always, let us know if you have questions about that. You can email at podcast@massagebusinessblueprint.com and Allissa and I get those emails personally. All right. I think we're good. Jeff, anything else you would add today or you think we're good?
Jeff Heinzmann:
Thank you very much, Michael. It's a pleasure being here.
Michael Reynolds:
Well, let's wrap up by making sure people can find you. So you're licensed in Indiana, so I want to let our audience know that if you are based in Indiana, which a lot of our listeners are, you're welcome to reach out to Jeff. I know he's worked with a lot of people I've referred him to and he works with me as well. I have been a client of yours on more than one occasion and you've done great work for me, so I definitely endorse working with you, Jeff. Where can people find you?
Jeff Heinzmann:
Well, you can call me at 317-696-6031. You can email at jeff@heinzmannlaw.com. That's H-E-I-N-Z-M-A-N-N-L-A-W.com. I don't have the best webpage really. It just steers you to my Facebook page. So Heinzmann Law Office on Facebook is really where I am. I need to get on getting on a better web presence.
Michael Reynolds:
I've been hassling you about that for years.
Jeff Heinzmann:
I know.
Michael Reynolds:
All right. Well, for our listeners, we'll put a link to Jeff's Facebook page in the show notes. This is episode 367 if you want to go back and find it, so be sure you like out... or we'll link out to you as well. All right, Jeff. Great talking with you today. Thanks so much.
Jeff Heinzmann:
Yep.
Michael Reynolds:
Everyone, thanks for joining us today as always. You can find us on the web at massagebusinessblueprint.com. Again, the email address to find us is podcast@massagebusinessblueprint.com. Thanks, everyone, for joining us today. Have a great day. We'll see you next time.
Jeff Heinzmann:
Thanks, Michael.