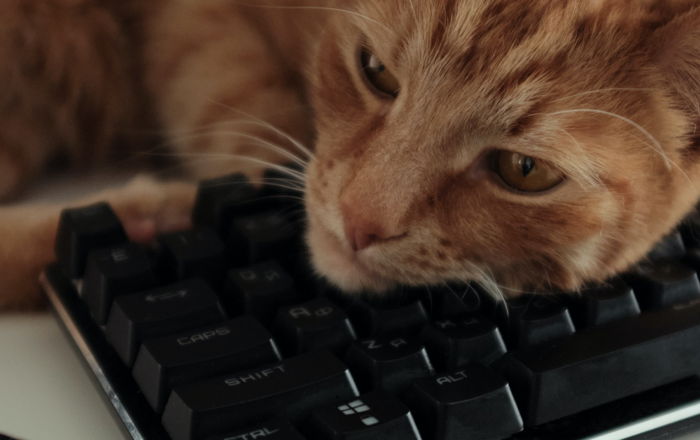 Weekly Roundup
Discussion Topic
Should I Open a Home Massage Office?
Quick Tips
Sponsors
Transcript:
Sponsor Message:
This episode is sponsored by Acuity. Our software of choice. Acuity is the scheduling assistant that makes it easy for both traditional businesses and virtual businesses to keep their calendar full. Acuity is the business suite that takes hours of work off your plate, so you can focus on the fun of your massage business. From the moment a client books with you, Acuity is there to send booking confirmations with your own brand and messaging, deliver text reminders, let clients reschedule, let them pay online, so your day is run smoother and faster as you get busier. You never have to say, "What time works for you?" again. Clients can quickly review your real-time availability and book their own appointments. You can get a special 45-day-free offer when you sign up today at massagebusinessblueprint.com/acuity.
Michael Reynolds:
Hey everyone, welcome to the Massage Business Blueprint podcast, where we help you attract more clients, make more money, and improve your quality of life. I'm Michael Reynolds.
Allissa Haines:
I'm Allissa Haines.
Michael Reynolds:
And we are your hosts. We are still your hosts. Even on episode 358, we are still your hosts, here for you.
Allissa Haines:
Beginning our sixth year... Ending our sixth year? I don't know, is it our sixth year anniversary, so we're beginning our seventh year, right? Is that how this works?
Michael Reynolds:
Yeah, I guess so. I was just feeling nostalgic lately, so that's why I was commenting on that. I'm like, "Wow, we've been doing this for 358 episodes."
Allissa Haines:
We really have.
Michael Reynolds:
That's a lot.
Allissa Haines:
It's a lot. A lot of time together, Michael.
Michael Reynolds:
I'm still enjoying it if you are. So let's go with this. So what are you reading?
Allissa Haines:
So I am listening to a new podcast called In Plain Sight: Lady Bird Johnson. And it is fascinating. Now I'm not so much a history buff, but I'm kind of a woman-in-history buff. And this podcast comes from a book that a woman wrote. And of course I cannot remember her name right now, because I stink. And this woman, this author, found in the LBJ Library, that Lady Bird Johnson had begun an audio diary just a few days after LBJ became President when JFK was shot. And it is so interesting. And we learn all about what an influential woman Lady Bird Johnson actually was. And especially as far as being an advisor to her husband and her own project that kind of got written off as making cities beautiful was actually kind of to fight the results of urban renewal, which effectively pushed minorities out of nicer areas of the city, and various cities all over the country, and her thoughts and actions involving the Civil Rights Movement.
Allissa Haines:
And it fascinates... And a lot about LBJ in that he suffered from severe depression and actually tried to get out of the Presidency a few times. And it's just interesting. And it's told in a really nice way that centers a woman in history, and I did just finally find the right spot, and the host and the author is Julia Sweig that I'm probably pronouncing wrong. Anyhow, the link is in the podcast notes, and I'm really enjoying it. And I got to say, I'm enjoying using a part of my brain that had been shut down for a while, like things that are interesting in the world, not related to massage or business. So it's a stimulating a nice part of my brain. And I am enjoying that. In Plain Sight: Lady Bird Johnson. Everybody should listen.
Michael Reynolds:
There are things not related to massage or business?
Allissa Haines:
I know, amaze that. Crazy. What are you listening to or reading or whatever?
Michael Reynolds:
This week I'm reading... I subscribe to the Anti-Racism Daily newsletter, and I sometimes listen to the podcast as well. And there's always good stuff in there, but this particular issue that I have linked here in the show notes is titled, "Recording"... It's a study hall episode, which is basically they do a lot of Q and A with their readers, and it's called "Recording Police Interactions and Small Business Equities," so those are the two main topics. And again, always good stuff in here, but specifically I was interested in the small business equity discussion because, as a small business owner, like you and I, Allissa, and like the vast majority of our listeners, I think a lot of us are looking for ways to make an impact in our small business, to be socially conscious. And so I really enjoyed it because there's the answer to the question.
Michael Reynolds:
The question was, "I run a small business and I want to ensure I'm being more socially and racially just, but I don't have any full-time employees and limited budget. What else can I do?" And so the author kind of goes into a discussion about some things you can do. Some things you can think about, ways to think about framing your business and building a business that is breaking the mold and ways that we can have an impact in our communities and be socially responsible even as a tiny solo business. And so I really liked that particular issue. So I do like to recommend that people subscribe to the Anti-Racism Daily newsletter anyway, but the link is in the show notes to this particular one, so you can check it out. So that's what I'm reading.
Allissa Haines:
That sounds fascinating. Thank you for sharing that, Michael.
Michael Reynolds:
I plan to do, on my other podcast, I do plan to do a whole episode on socially-conscious business building. So it's kind of inspired me to do a lot of digging into this anyway. So that's forthcoming later for me, too.
Allissa Haines:
Who's our first sponsor?
Michael Reynolds:
Jojoba.
Allissa Haines:
This episode is indeed sponsored by the original Jojoba company. You know this, people, but I feel like it's really important that we use the highest quality products because our bodies are soaking it in, and our clients also deserve it. And the thing that I want to mention today about Jojoba is that it's not temperature sensitive. So if you leave a couple of jugs, which will last you a couple of years, depending on how busy you are, in your office, and you're in a climate like me where the office can get down to 50 degrees at night where we don't have the heat on, or we keep the heat really low in the winter, and then it gets up to 70 degrees in the daytime.
Allissa Haines:
Or at night in the summer, it gets to be like 60, 70, 80, 90 degrees in the office. And then when we run the AC, it finally goes back down to 70, it's not going to mess with your oil. Your oil is not going to go rancid. The only thing that happens to Jojoba when it gets really chilly is that it starts to solidify a little bit, but then as soon as you touch it, it liquefies. So it's just stable. It's stable and good. And the Jojoba company is the only company in the world that carries 100% pure first-press quality Jojoba. And that's a good thing. My friends, you can get 20% off the price of the product when you shop through our link, massagebusinessblueprint.com/Jojoba.
Michael Reynolds:
Right on. All right. Let's talk about home offices.
Allissa Haines:
Okay. Home offices. So we got an email from a listener the other day that said they are starting up and considering a home office. And what do they need to think about? What's the upside? What's the downside? What are the landmines? What to worry about, and they were coming at it from a very fresh and new perspective. They had not, I don't think, done any legwork yet and wanted a primer. And I realized we do not have a primer. I also realize I have to mute myself and clear my throat. So one second. Okay. I'm a little bit fuzzy this morning. Sorry. Allergies, seasonal allergies, and I didn't want to cough into the microphone.
Allissa Haines:
Okay. Opening a home office. Are you even allowed to do it? That's what you got to ask. Does your state or whatever regulatory body who regulates licenses, if that's a thing in your area, massage, do they allow it? Do they allow you to have a massage, like a legal, licensed, permitted, whatever, massage business in your home, in a residence? And, if your town, city does allow it, does your neighborhood allow it? Is there a zoning issue? Some neighborhoods are zoned entirely residential, and they don't make any exceptions for that. Some neighborhoods are zoned and that you can have a home-based business, but it can't be one where people come to your house. It has to be a virtual business.
Allissa Haines:
Some neighborhoods are totally cool. And you can do that, but you have to go through a whole process with the town. You have to get inspected and maybe the zoning has to change for your area. The neighbors get called in. You have to put a public notice in the paper. That's like, "Anybody adjacent to 15 blah-blah-blah Street must appear at town meeting on this day and time. If you have anything to add to this discussion about this, whatever location, having a business at it." So some towns and cities and states have very specific protocols for this, and it can be a lot to hurdle, but keep in mind that most of these things, once you do them, you only need to do them once. So that's important to know. Also, if you own your home, it's one thing. If you're renting somewhere, you really want to check your lease because you might not be allowed to just because of the lease.
Allissa Haines:
And also, even if you own your home, in some areas, if you have a housing association, a neighborhood association, or if you're at a condo, you might have very clear rules about what you can do and how you can do it. So is it even a thing that's allowed? Along with those like town and city and zoning stuff will come rules about parking and signage. So that's something you want to keep in mind too when you are looking into this for your locality. If there are rules, due to a zoning or building inspection kind of department in your town or city... Sorry, I lost the word. Does your space meet those requirements? So if they allow it, but they have a set of rules, does your space meet those rules? Or are you going to need to do construction, or is it just completely not possible?
Allissa Haines:
And if all of that falls into place, can you get insurance for your home to cover you? Most people have all kinds of insurance for their home, but that does not cover you if you're running a business in your home and one of your business clients slips and falls in your driveway. You typically have to get an add-on policy, an umbrella policy, or some kind of add-on to cover those kinds of things that might happen in relation to your business. Some home insurers, you call them and say, "Hey, I'm going to run a business out of my home." Or, "Hey, I'm running a business out of my home already. Can we expand my coverage?" And they'll say, "Nope, and your coverage is ending in the last day of this month. We don't do that. We don't want any part of this. And then you got to go looking for a new insurance company.
Allissa Haines:
Yes, there are insurance companies that will cover you, but it might take a little legwork and there's going to be an expense. Okay, so if it all falls into place, and you can do it. You are legally allowed. You can get all the permits and things that you need to do. Are you sure that you want to? Do you feel that you can make a home office properly and professionally reflect your business presence?
Allissa Haines:
Could there be a problem with other people living in your house or pets that might make noise? Do you have pets that could cause an allergy issue for some clients? Do you have neighbors that are constantly weed whacking and leaf blowing every darn day during the time where you would have business hours going on? And some of these are factors that would affect any office space. How loud are your neighbors? What's the environment like? But we tend to think, "Oh, it's home, so it's mellow, but it might not be. It might not be mellow enough in your neighborhood. It really depends on your neighborhood and your neighbors. So then do you live alone or other people or pet schedules you need to consider?
Allissa Haines:
And what about the actual layout? Will there be a private entrance and a private bathroom attached to the massage room, or is a client going to be walking through your home and the personal areas of your home? Are they going to walk by your living room and your kitchen? That's not a problem. I know plenty of people that operate this way, and it's just fine. But it's something to really consider. Are you prepared to never have a pile of dirty dishes in your sink? Are you prepared to have your living room picked up? Or are you able to screen it off? Or, again, if you live with someone, are they prepared to be sitting on the couch, watching TV and have you have a client walking through? How is this going to impact the people you live with and the perception of your business in the eyes of a client and especially a new client?
Allissa Haines:
Will you have a waiting area? And if you do, is that going to be unlocked before when you're in with another client? Or are you prepared to make sure you properly inform clients that they can not be coming early, and they can't bring someone to wait for them? And if they do, that person's got to go wait in their car or whatever. There's a security issue. No, it's very specifically one thing, if you have a practice of full clients at some commercial office space, and you are downsizing or whatever and moving into your home. But you've got a whole practice full of trusted clients you've known for a long time. That is a very different situation from recruiting new clients from the general public and giving them your home address right away. They might not even know it's a home address, but they will eventually. It's going to be pretty obvious if it's a house. Even if it's like a separate entrance and all of that.
Allissa Haines:
And we're dealing with an age-old concern in our profession. Is there any concern that the factors around your home office, that the location, that the entrance, that the anything could cause confusion between your work and sex work? And I hate that we even have to consider this. And I don't think that it's fair, but it is a thing. Are there other factors that could confuse your work with sex work? Pardon me. And there's a lot to consider here. If you're someone who's been around a while, and you have established clients, clearly it's not an issue, but stereotypes abound. If you're a young woman, and you are starting a massage practice, and it's in your home, and people have to walk through your home through the personal areas, and you live alone, there's some stuff there. There will be some assumptions.
Allissa Haines:
And even when you're very, very cautious and very, very careful about how you put your business out there, it can happen. So be aware that there's a potential for confusion there if all of the factors fall into the right place. Are there concerns about inappropriate advances from clients, your physical safety, or the safety of your belongings? Once someone comes in and out of your house a couple of times, they got a good idea how to get in and out of your house. So do you need to be concerned? If someone comes for massage for the first time, and they bring a friend with them to wait, and you do have a waiting area, is it all locked off from the rest of the house? Or is that person going to go steal your stuff while you're giving a massage? It seems silly, and it seems farfetched, but especially if you live alone or you will be alone onsite when you're working, it's a concern.
Allissa Haines:
It's things you've got to be careful of. I know I live in a town where people lock their doors, but not all the time. So for me, the idea of someone coming and robbing my house, it's unlikely. But don't all come to my house and rob it because we started locking the doors and I'm actually just bought a combo-lock for the front door. So my door will always be locked. So there you go. But anyhow, it seems foreign to many of us, the idea that our house could get robbed, but it happens. And it happens in every kind of neighborhood, just more or less frequently, depending. So keep in mind, will you be safe? If you're alone in your home, and essentially a stranger, because that's what a new client is, comes in, are you safe? Are you prepared to not be safe?
Allissa Haines:
And also how are your boundaries? Because it can be easy to get a little too flexible about a schedule when there's no commute, and you're kind of open quote, "here anyway." So it can be a lot tougher to maintain your time boundaries, depending on how you are with this kind of thing. It can be a little tougher to maintain your boundaries because you make them a little too flexible. Like my first appointment is at 10:00 AM. Someone really wants to come in at 9:30. "All right, I'm here anyway." But then I just lost a half hour of personal time in the morning, and eventually I will get very resentful about that. So if you feel like you can have good boundaries, even though you don't have a commute, so it feels like it doesn't take quite so much effort to get to work in the morning or to go back into work in the evening.
Allissa Haines:
All right. Marketing factors here, are you cozy having your home address out there? Now, there are plenty of ways when you work from home office to not give out your exact address. You can have your neighborhood, or you can have nearby cross streets on your website. I think even Google My Business listings allow this. Now a lot of business listings are a little more cognizant of this option now. So they have the ability to not put an exact address. So you're not giving a client your exact address until they schedule, and you confirm with them ,and you screen them or whatever. But your address is going to be out there. It's really hard to keep your home address hidden nowadays, even with no phone books and stuff. If your name is on a mortgage, it's pretty easy to find your home address. So it's out there anyway, but are you comfortable having that attached to your massage practice? That could be a different thing for you.
Allissa Haines:
So these are all the factors, and there's probably a million more, but no one person can gather all of these. And it's different between neighborhoods and whatever, but there are some really wonderful parts about being able to work from home. Like literally no commute. You don't have to get into your car. This could make it easier for your family to be a one-car family if that's something that's important to you. You probably don't have to haul quite so much laundry because potentially you've got laundry machines at home, and bless the people who have laundry machines at their offices. I wish I could do that. You could have much lower operating expenses. You could cut your operating expenses by well over half. Well over half.
Allissa Haines:
And on top of that, you could get a great home office tax deduction. There's a lot of great tax-reducing factors in having a home office, and you get to write off a little bit of your mortgage and your utilities, and it's fantastic. It can be really financially sound. And I think it's great. One of the therapists I go to has a home office, and it's awesome. It has private entrance. It's got a bathroom attached to the massage office, but it actually is a household bathroom, but I think they have another bath. So it's never a big deal that someone has to take a shower because they have two full baths, whatever. So it works out really well. I love it. I think it's great. I think it can be great if you think through all of these factors. I don't know if I would recommend it for someone just starting out.
Allissa Haines:
Something about that, I feel like if you're just starting out in massage, there's a lot of landmines you don't know about yet. And unless you worked in some kind of similar industry, you might not have great boundaries. You might not know how to screen clients really well. You might not know how to rebuff advances in a safe and clear manner. And sometimes I think if that's the case, you're better off starting off in a more commercial space environment, where there is less chance for confusion about what you do, but my opinion is not the finite opinion, and those are all the factors I've got, Michael. Do you feel like I've missed anything?
Michael Reynolds:
I do not feel like you've missed anything. I think it's very thorough. Good stuff to think about.
Allissa Haines:
And if I did miss anything, and I'm sure that I did. I'm sure people who have actually worked from home... I did consult a few friends who work from home on this, but if you think of anything else, let me know. Because we'll do some follow-up on this, and I really want to be helpful, but it's not something I have a ton of personal experience in. So that's a little bit of a thing.
Michael Reynolds:
And just to confirm, you are right about the Google My Business listing, you can have it in your area without your address and still get reviews. That's a thing.
Allissa Haines:
Yep, absolutely, which is really nice. I actually considered doing that with my office-office, but all right, what's next, Michael?
Michael Reynolds:
All right, well, let's show some love to our friends at ABMP.
Allissa Haines:
Yay. ABMP is proud to sponsor the massage business blueprint podcast, or so they say. See-
Michael Reynolds:
We believe them.
Allissa Haines:
We do believe them. CE courses you will love are available for purchase, are included free with membership in the ABMP education center at abmp.com/ce. You've got hands-on techniques, ethics requirements, all kinds of hip, happening, trending courses, 200-plus video based on-demand CE classes, people. It's just insane. Also, side note, the podcast is amazing, and they've got a bunch of different facets to the podcast now. They've got their regular ABMP podcast. They have Ruth Werner's, I Have a Client Who pathology podcast, and they have Allison Denney's, and of course I've forgotten the exact name of it, but she covers anatomy and pathology stuff. And it's not something I thought would translate well to a podcast, but it's fantastic. She went through, I don't know, some shoulder stuff or something the other day. And I was like just completely entranced with it and learned a whole bunch. So, y'all, the podcast is really good. You can find all of that and more at abmp.com. And let me see if I missed anything. I got really excited and lost place. Nope. You can just pretty much go to abmp.com and check all of that out.
Michael Reynolds:
Nice. All right. Hey, before we get to quick tips, I realized we forgot to discuss this and or do, depending on our discussion, on sharing reviews, let people leave reviews, and possibly get picked for a consulting session. So we did not discuss this beforehand. I'm springing it on Allissa right now in front of everybody. Should we keep doing it?
Allissa Haines:
Do it.
Michael Reynolds:
All right. Let's do it. Because while you were sharing information about ABMP, I looked at our reviews, and we have some new ones. So why don't we pick one and share it? So let's see here, I'm going to share this one from [Babatunji 00:23:41] V is the username, from last month, about a week ago in May. And the title is "Godsends." "As I start my business, this podcast has been the ointment to soothe my neurotic soul. Thanks."
Allissa Haines:
I'm sorry. That's wonderful. It suits my neurotic soul, too.
Michael Reynolds:
"Thank you" is what it says, so short and sweet, but brilliant. So we appreciate that review. And again, I apologize. I'm probably not pronouncing your name correctly. So forgive me, [Babatunji V 00:24:12] is the username. So if that is you, and by the way, it's five stars. We appreciate that. Please feel free to reach out to us, let us know at podcast@massagebusinessblueprint.com, that that was you, and we will send you a link to book a complimentary 30-minute consulting session. We can chat about whatever you want and do anything we can to help you. So please reach out and let us know it was you.
Allissa Haines:
And I'm really excited because on Friday we actually have our first consultant session booked with someone who's reviewed we read a couple of weeks ago, and I'm so excited to talk to her. So thank you. And I see that we've got one or two others. So know that we're going to keep doing this week to week. So if you did leave a review recently, there's still a chance next week or whatever we will get to you. So thank you. What do you have for a quick tip? I don't really have anything, Michael.
Michael Reynolds:
Okay. Kind of a fluffy quick tip, a recommendation on a game. So there's a game that I found and got for Eli, my six year old for his birthday, and I'm kind of in love with it. It's so much fun. It's called Beasts of Balance. It is kind of a hybrid iOS game. So it works on iPhones and iPads, but it's also a physical game with building blocks and things. So you basically have this platform, and you have these beasts that are plastic beasts, and they are Bluetooth enabled. And so the goal is to stack these beasts up on this platform without the whole thing falling down. And as you stack these beasts, it is linked via Bluetooth to your device, your iPad or iPhone. And it will do certain things like when you put an animal on there, it's like, "Okay, you've created this life form on land."
Michael Reynolds:
And then you put another animal on, like an eagle. And it's like, "Okay, the eagle is now in the air." And then they need their environment to be nourished. And so you put additional air elements and earth elements and water elements, and all this stuff happens. And you get points by creating this world and keeping your ecosystem in balance. And it's a really good cooperative game.
Michael Reynolds:
There's a versus mode where you can play against each other. But what I really like is the cooperative mode. So we get together for dinner with the grandparents, for example, and the five of us will play this game, and we'll go around the table. And the goal is to stack the beasts without it falling down. And we cooperate together to try to keep it building up as high as possible. And so it's so much fun to kind of watch the world build on the screen while we're building in real life. So anyway, it's called Beasts of Balance. It's kind of a new game, but it's a really cool, fun kind of group family game. So I wanted to share that with our audience because I love it. It's really cool.
Allissa Haines:
That's great. You know, that kind of reminded me. We have a game here that we like called Dog Man, Attack of the Fleas, and it's from the Dog Man book series and stuff. But the thing I like about it that reminded me of it is that it's not a game where you play against each other. It is a game where you work together to defeat the dragon or the beast or whatever it is.
Michael Reynolds:
I like that.
Allissa Haines:
And that's a big thing in my household. We have a really hard time with competitive games. It's gotten much better, but that's been a thing. And it's not hard to play. You can learn very quickly, and it's enjoyable. So yeah, we play games. We're game people.
Michael Reynolds:
Game people.
Allissa Haines:
That's all I got, Michael.
Michael Reynolds:
All right, well, we will wrap it up there. Thanks everyone so much for joining us today. We appreciate you being a listener as always. And remember, you can leave us reviews if you feel so inclined, and we will potentially read yours on the air and schedule a consulting session. So don't forget about that. You can find us on the web at massagebusinessblueprint.com. And I will also say that, now that a lot of people are getting back to work, our community is really growing, and there are just tons of great questions and conversations and insights being shared in our community where we help each other. So if you're not a member yet, or maybe you were a member and you're kind of getting back to massage now, and you want to rejoin, check us out, massagebusinessblueprint.com. Click on community, and you can sign up for 30 days to see what it's all about. And we would love to have you join our community. Our email as always, podcast@massage businessblueprint.com. Give us a shout if we can help you. Have a great day. We'll see you next time.
Allissa Haines:
Bye.