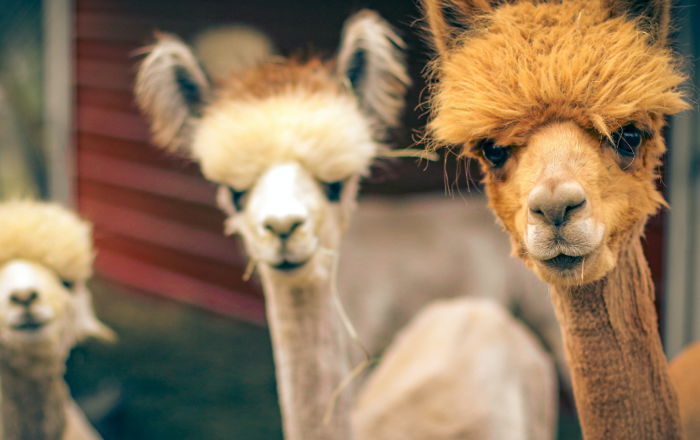 Weekly Roundup
Discussion Topic
What activity has brought you the most clients?
Quick Tips
Sponsors
Transcript:
Sponsor message:
ABMP is proud to sponsor the Massage Business Blueprint podcast. CE courses you'll love are available for purchase or included for free with your membership in the ABMP education center at abmp.com/CE. Explore hands-on techniques, complete ethics requirements, and discover trending courses like a detailed approach to low back pain from Allison Denney. All ABMP memberships include 200 plus video based on-demand CE classes. And if you're not a member, you can purchase access for single courses or CE packages at abmp.com/CE. Want more from ABMP? Check out the ABMP podcast available at abmp.com/podcasts or wherever you prefer to listen. Expect more with ABMP.
Michael Reynolds:
Hey everyone and welcome to the Massage Business Blueprint podcast, where we help you attract more clients, make more money and improve your quality of life. I'm Michael Reynolds.
Allissa Haines:
I'm Allissa Haines.
Michael Reynolds:
We're your host. Welcome. As always, we are glad you are here. Allissa, you have a visitor in your office today don't you.
Allissa Haines:
I do. I was totally just going to slack you a picture of him. So everyone I have my parents' dog for the week and his name is Cooper and he's a middle-aged dog who was a rescue. So he's got a bum hip, because they think he was in a car accident at one point, and then he didn't get veterinary care. So he's got this funny bump on his hip and sometimes he limps, but he takes medicine for it and he's okay. And he is a delight of a dog. And I have to say, I am not a dog person. I have never liked dogs. As a child, I had multiple very scary and terrorizing incidents with different dogs. And Cooper is a delight. He is the sweetest dog ever.
Michael Reynolds:
He looks adorable. I saw him in Instagram earlier.
Allissa Haines:
He's so sweet. So I've been putting him... You all should check them out. I'll probably put them on the blueprint Instagram at some point too, since I'm talking about him. But like he takes his medicine... I've never given a dog medicine before, got to say easier than giving a toddler medicine. This dog is amazing and I've been going for walks and he likes to snuggle, but not too much. But he just likes to know that you're in the room with him. So he is in my tiny office with me today. He's super chill. He's so sweet. But if he sees like a chipmunk or something outside my window, he's going to bark. I apologize. We'll try to edit out or not. I don't know. But again, this is a family show and we're just going to roll with Cooper. So anyhow, that was more banter than we like to do. Michael tell us about review stuff.
Michael Reynolds:
Sure. So last time we started a trend for the month of sharing a review from Apple podcasts because I don't believe Google or Spotify have reviews unless that's new and I missed it or something, but so we're sharing a review from Apple podcasts and whoever we pick, we're going to read on the air right now. And that person is welcome to reach out to us. And we are offering a complimentary 30 minute business consultation for them as a thank you. So today we are going to share a review from Kate.lmt. That's the username that Kate used on Apple podcasts, Kate.lmt. And Kate says... The review is titled amazing resource for all LMTs. I've been listening to this podcast for a couple of years now, and I'm always blown away by the content and tips given by both Alyssa and Michael, they were both very generous with what they share and their banter is mostly hilarious. I love the qualifier mostly hilarious. No matter if you're a newbie or seasoned massage therapist, you will learn a lot from this podcast. Thank you, Kate.
Allissa Haines:
That's so thoughtful.
Michael Reynolds:
We appreciate it.
Allissa Haines:
So yeah. Sorry, go ahead.
Michael Reynolds:
Yeah. I was going to ask Kate go and reach out to us if you like, and you're welcome to email us at podcast@massagebusinessblueprint.com and we can set up a complimentary 30 minute business consultation to chat about whatever you would like to chat about. So thanks Kate. We appreciate it.
Allissa Haines:
Thank you. Kate. Well, what are you reading Michael?
Michael Reynolds:
I'm reading about taxes and crypto. So this is a little out there I know. But I know a lot of people, including many massage therapists that invest in... I'm calling them digital assets, because I think that's a more accurate term based on a lot of the kind of coursework I'm doing and education I'm getting on the topic. But we'll say crypto, because that's more of a mainstream term. So cryptocurrencies like Bitcoin, Ethereum, a lot of people are kind of dabbling in it and kind of getting involved. And what I've been listening to is a lot of podcasts on the topic. And one of them is from the wall street journal money briefing, and they're warning people to be aware that the IRS is starting to get more serious about taxing cryptocurrency, to the point where you've probably noticed in your tax return this year, there was a question at the very top of the 1040 saying, do you hold cryptocurrency or digital assets?
Michael Reynolds:
Or I think they called it probably I think crypto or blockchain or digital asset, something like that. They call it a crypto, I believe. So they said, do you currently hold these investments? And they're going as far as basically going to Coinbase and custodians, like Coinbase and exchanges like Coinbase, and asking for customer lists and they're getting it. The courts are ruling they can get it. And so basically they're kind of going through and saying, okay, we're getting a list of all these people's identities and we're seeing their cryptocurrency transactions and we're going to start sending letters and basically telling them, Hey, it looks like you did cryptocurrency transactions.
Michael Reynolds:
You traded, you sold, you did something that's a taxable event and you didn't report it. Saying we know about it. So we're letting you know so that you can remedy that. So, that's what I've been reading about. It's just a very interesting kind of topic in kind of a new world we're in with digital assets. And I just want people to be aware that if you've been kind of flying under the radar and trading crypto without reporting it, those days are kind of over and you want to be starting to report that.
Allissa Haines:
Well, I think I'm in trouble because I did not know that. I haven't made any trades though. I've only made purchases, so I haven't earned... I haven't actually, I don't have any income or anything like that on them yet, but I had no idea. And I'm confident that I did not tell my tax preparer about the crypto that I own. Interesting.
Michael Reynolds:
Yeah, side note. I've got a whole certification course I did on cryptocurrency so I'm like really deep into nerding out about this stuff. And something else that people may not be aware of is if you use cryptocurrency to purchase things, that is a taxable event. Because cryptocurrency is treated like property, it's basically treated like an asset. So it's the same thing as if you had a stock in a regular taxable account that wasn't tax-free or retirement sheltered, it was just like a taxable account. They have a stock. And if you go to Starbucks and you use that stock. Let's say they accepted it, you use that stock to buy a coffee, that is a taxable event because you are converting the stock into currency, which is the taxable event.
Allissa Haines:
Yeah. Okay. Well, I haven't used it for anything. So I have not touched it. I invested in it last summer and have not touched anything since except to... With Coinbase, they have you do like quizzes to learn about different crypto and then they give you like a bucks worth of that crypto. So the only thing I have done is buy in the last year.
Michael Reynolds:
And one more thing, sorry. One more thing I have to say. If you exchange one crypto for another, that is also a taxable event.
Allissa Haines:
Okay. This is good because I have not done any of that.
Michael Reynolds:
Okay.
Allissa Haines:
I am going to check in with my tax preparer though. So, you know what's crazy. I listened to that episode of the podcast and I did not grasp that from it. I must have like faded out in the middle of that.
Michael Reynolds:
No, that's more of a summarized version. The other stuff I mentioned is from other sources. So this is more of kind of a summarized version, but some of the stuff I mentioned is going deeper into other sources. So anyway, that's a good starting point.
Allissa Haines:
Oh, that's really good to know. Thank you. Okay. Let me close that window out. I started opening an email to my tax preparer.
Michael Reynolds:
[crosstalk 00:08:05] I terrified everyone who has crypto.
Allissa Haines:
No. I feel like I'm not going to stress about it. But one, if you have made a bunch of transactions and you need to claim this, then you just need to file an amended tax return. It's not that big deal. It's probably not going to cost you that much to do that. So it's fine.
Michael Reynolds:
And they're not really going after people under $3,000 worth of transactions. So it's kind of the smaller transactions they're not really going to notice yet. So just start getting-
Allissa Haines:
I lost you.
Michael Reynolds:
So anyway.
Allissa Haines:
Oh, there you are. You faded out for a second. I don't know if it was me or you will see.
Michael Reynolds:
Okay.
Allissa Haines:
Okay. So what have I been reading? Let's... I lost my page. I got so wrapped up in the crypto. I forgot that. Okay. So I read over the weekend, a book called What We Carry by Maya, and I might say this name wrong, I apologize. Maya Shanbhag Lang. And it is a beautiful memoir of this woman, as she cares about her relationship with her mom. And then specifically how that relationship evolves as she cares for her mom who falls into like early onset Alzheimer's. It is very interesting. It was beautiful and real, like it didn't idealize the relationship with her mom.
Allissa Haines:
And it really talked about how as she descended into this dementia, how she really was able to reckon with some ways in which her mom was kind of crappy but in a really lovely way. It was a beautiful memoir. I actually, this woman wrote a fiction novel previously, which I couldn't get in an e-version anywhere or order for my library. So I actually got through like Amazon used for like four bucks. It'll be here in like three weeks. So I liked this book, this memoir so much that I was like, I got to read her fiction. So I put the link to it in the podcast notes. And it is a lovely book that I would encourage everyone to read. And it's... Yeah. That's all I'm going to say about that.
Michael Reynolds:
Lovely. Thanks for sharing.
Allissa Haines:
Who's our sponsor?
Michael Reynolds:
Our sponsor today is Acuity. We love Acuity.
Allissa Haines:
We do.
Michael Reynolds:
They make scheduling super easy.
Allissa Haines:
We appreciate Acuity so much. They're your online assistant working 24/7 to fill your schedule. No more phone tag. This is my favorite thing about online scheduling. You just don't need to do phone tag. You don't need to say, Sure I have Tuesday at 11 and one. And which time would you like? And then the person doesn't get back to you for three days. And then they do. And they say they want the one o'clock and then you don't have it because somebody else got it. Instead, you can say, here's the link to schedule your appointment. And they will always get only what is open at that moment. And if they schedule it, they get it. And if they don't too bad for them. Anyhow, you can handle all your forms before the appointment. You can sync it with your existing calendars and the automatic emails and/or text reminders prevent no shows, which is really nice. And you can get a 45 day free offer when you sign up today at massagebusinessblueprint.com/acuity.
Michael Reynolds:
Fun fact. I've got a massage scheduled today and I use acuity to book it and it was super easy. And I got my text reminder and email reminder yesterday.
Allissa Haines:
You go dude.
Michael Reynolds:
Yeah, I'm on it.
Allissa Haines:
I like it. I'm loving it because I send a 36 hour reminder now and it's got a button to pay for the appointments, like big right there. And so all of my clients are paying for their appointment like the day before. And it's so smooth. I just really like it.
Michael Reynolds:
Yeah. Not messing with cash and stuff and credit cards and yeah, it's great.
Allissa Haines:
This week's topic is the final of our three part series on asking our premium members questions about their running their practice. The worst business advice they've ever received, the best business advice they've ever received. And this week is... Well we asked, what activity has brought you the most clients? So let's just jump in. We'll trade off again. Do you want to start Michael?
Michael Reynolds:
Sure. I'll start. So what activities brought you the most clients. Cindy starts off by saying honestly, Facebook. I have a big presence there and advertise strategically. Yeah, Facebook still works. I mean, it gets a bad rap for a lot of good reasons, but it works really well.
Allissa Haines:
It can if your target clientele is there then it can be really helpful. [Sekayna 00:12:23], I love this one. She's going to contradict the sentiments in the worst advice thread, which was like do chair massage at events because she did chair massage at my local farmer's market. Dun dun dun. And she wrote that dun, dun, dun in there for exposure. Yes. You can do work for exposure. You just be smart about it. I wasn't well known in my small community when I opened my business. I hustled enough work to pay the rent and turn to broader self promotion. The local market had repeatedly rejected my setting up a booth because massage wasn't in line with their mission. Whatevs. I hit them with this. You give me free booth space and I'll donate all proceeds to the community playground fund. They were jazzed by the... Pardon me. By the idea of community support.
Allissa Haines:
And it would only cost me time that I already had on my hands. It took eight Saturdays over the spring and summer that year. No one received massage for free and more often than not I'd book an appointment at my studio from that 10 minute demo. In the end, I wrote a fat donation check to the playground fund and gained valuable social capital. Been busy ever since primarily referred by word of mouth. Also, I have an automatic email that requests reviews from my Google my business page after every new session. Keeps me high in the rankings on searches for massage in my area. Brilliant, strategic, thoughtful. Thank you so much for that advice Sekayna.
Michael Reynolds:
Yeah. Awesome. All right, Michelle says hiring a professional to build my website and making it super easy for people to schedule online. It's a seamless process to go from Google or Yelp to my website, to my online scheduler on your phone without having to switch apps. Yeah. We can only agree with that. We love a great website.
Allissa Haines:
Minimal friction. Now this one's funny. Laurie said honestly, nothing. Since things started opening up recently, clients are just finding my website on Google and they seem to want regularly scheduled sessions. Okay. I pointed this one out because the activity here is having a good website. So good job Laurie. Sometimes these things happen and we kind of forget to give ourselves credit for our part of the... It's not just fate. Fate happens when you lay the foundation, right? Like opportunity plus hard work equals good luck. There's no such thing as good luck. It's opportunity not everyone gets and hard work. It's all of these things combined. So good job Laurie at having a good website that find-able.
Michael Reynolds:
Right on. All right, Meg shares a part-time job as a coach in a boutique fitness club. I took that low paying role when I was new to massage because I wanted to work out there and couldn't afford it. I thought working as a coach would help keep my anatomy, physiology and kinesiology fresh and I thought that I may pick up a few massage clients. I met members of the club who became clients and recommended me to other clients. Runners who recommended to their run club friends. Found other health, wellness and fitness professionals I could interview for my podcast and create stronger bonds, which led to more clients and it introduced me to event volunteerism in a manageable way. Instead of offering chair massage or event massage, I'd simply volunteer for the races that my massage or fitness clients were attending to cheer them on and show support. Body of marking for triathlon, cheering and hydrating athletes at a water station or checking people in at big pickup.
Michael Reynolds:
Clients love the support and tell others about me, or they will comment on my post on social media, cheering them on and their friends reach out. Meg also has a couple of runners up here. First runner up in terms of activity, nurturing relationships with other massage therapists locally. If someone's not a good fit for me or my work, I refer them to other massage therapists and I stay connected and check in with others to see the types of clients they're looking for. I rarely get a return referral, but when a massage therapist I respect tremendously moved to another state she reached out to me and we sit an agreement to refer her clients to me. We held her a goodbye party and I was able to meet some of her clients then plus those I didn't meet at the party, trusted her referral and came to see me too.
Michael Reynolds:
I'll be honest. I didn't want to keep a relationship with her to get clients if she ever left the area. We just had a lot of the same philosophies about massage. And I really liked her to refer to her when I wasn't a good fit, but the [NX 00:16:30] boost was definitely a big plus. All right, second runner up in terms of activity that makes us joining our local women focused, but open to all our co-work space. It's a great environment. I've made true friendships there and made solid referral relationships that are very genuine. I have an agreement to offer one hour a month to members for a 10 minute refresh session where I get... A refresh sesh is what she called it. Where five members can sign up for a 10 minute table massage or table session.
Michael Reynolds:
Some wouldn't get massage otherwise, and don't book an appointment, but end up talking about how great the 10 minutes felt to others who in turn book me. Some book an appointment at the end of their 10. Bonus, I get to store my table there. So I'm not having to lug it in and out. It's great fun to connect with members in this way. And since I know most members so well, it's such a relaxed, easy going experience even though it's only 10 minutes with each of them. Also, I loath chair massage. So I love having the table just for clothe massage instead of chair. A lot of good stuff there Meg.
Allissa Haines:
Thank you Meg. So Jean or Jeannie, because I forgot to ask this week, how her name is pronounced. Having a positive web presence, Google business website, massage book with great reviews. Facebook, although I've reduced my Facebook activity lately and people still, and I still get people finding me online. Excellent.
Michael Reynolds:
A lot of shout outs to good website and Google presence. Speaking of Google presence, Barry says asking for Google reviews. I have the most invest in my town. So when people search, they find me fast. The reviews lead them to my website so they can find out more about what I do and about me. These Google reviews really make a difference. Thanks Barry.
Allissa Haines:
They really do. And I want to expand a little bit on Barry because he's underselling himself here. Barry really threw himself into writing at the beginning of his business. He has a whole bunch of blog posts that are not intense or highly technical. They're like why your arms need massage? And he posted one this week that why you should treat a massage like your birthday. But I read it yesterday and now I can't remember like salient details. But he's got a whole bunch of great blog posts that answer all the frequently asked questions that they are written in the way it feels like he's talking to you. So you feel like you already know Barry before you stepped foot into his office. So good job, Barry. Okay, Marcy. My clients, that's the thing that's gotten her the most more clients. We have a very active neighborhood Facebook group and my clients always tag me on every massage related post.
Allissa Haines:
I might not see the original poster, but I always gained two or three new clients from these posts. Also, online scheduling makes a world of difference, no back and forth searching for appointments. Win-win for everyone, especially me. And I do want to point out that like, obviously when you're first starting and you don't have any clients, there's no current clients to refer to you. But this creates... When you get some more Google reviews, when you get a few initial bookings, when you get your first round of people, that's when the snowball starts. So the work on the front end is a lot and then becomes less as you build really good word of mouth marketing and really good Google reviews.
Michael Reynolds:
Nice. All right. [Thoai 00:19:42] shares without a doubt word of mouth referrals has worked for me. I have not advertised or done much marketing. My website is plain and simple and I don't do events. I simply do a good job with the client and ask if they know anyone who would benefit from my services to send them my way. I'm blessed to have many repeat clients from these referrals. Another shout out for client referrals.
Allissa Haines:
Yay. And Kate comes in with that as well. Word of mouth referrals from current and past clients. Although I do get a fair amount of new clients who find out about me via social media. Both my business, Instagram and Facebook accounts and Facebook groups. Often someone will ask for a massage therapist recommendation or post about an issue I know I could help with. And I do a really soft pitch of myself and my practice in the comment, leaving a link to my website and encouraging them to check it out, to see if they feel like I might be a good fit. I will say that you have to be patient with social media. It takes a while of building trust and planting seeds to see a benefit. And it's always been streaky for me. Some months I'll get several new clients from social media and sometimes I'll go four to six months with no new clients from social media. Word.
Michael Reynolds:
Right on. Also want to... Just a quick side here, we sing a lot of stuff about word of mouth and then social media. And to me, social media is an accelerant to referral marketing. Like if you get referrals, social media can make it easier for people to refer. So it's not either or. It's not like, Oh, social media gets me clients and referrals get me clients. Like both independently can do it, but when you put them together, they really strengthen the entire process. So I'm glad Kate kind of alluded to that, mentioned that. Michelle says, having a website... Excuse me, let me start over. Michelle says having a website and spending time doing SEO, which is search engine optimization, for less competitive keywords or keyword phrases. Michelle follows up and says online scheduling also with the photo link on each page of my website. No more phone tag, no more back and forth emails.
Allissa Haines:
Awesome. Okay. Our final note from Joan, which is awesome and something that I definitely hadn't considered. Finding the gatekeepers in the communities I want to serve. For example, a large part of my practice is Oncology. Navigators and support groups offer reciprocal opportunities for growth. I can share my knowledge with them, talks and presentations, and they can offer referrals in return. Word of mouth is where I am now. I have not advertised in about six to seven years. Also a good website. Mine is over 10 years old and way out of date. I'm working on that update now. And she notes, I have connected with navigators in different ways. There are navigator associations you can join as a lay navigator. They all have differing requirements for membership so you can pick one that works for you. You can Google Oncology navigator in your area to start with.
Allissa Haines:
I also volunteered events that different hospitals offer not providing massage, but as a regular volunteer. That's kind of a callback to what Meg was saying about volunteering at races. It is a way for me to get to know the staff and learn about their programs. It is also a way for them to get to know me and they can ask questions about my work in a more casual setting. I found that once they are familiar with what I can offer, then they invite me to do more with them and offer referrals. I only go to support groups that I am invited to. Most of the time you need an invitation to attend those kinds of groups. I do want to point out that both Meg and Joan thought ahead on how they can serve the community they want to serve with massage.
Allissa Haines:
What are other ways you can be of service to the community that you want a massage. Like, that's it. You got to think beyond just the massage part. And it can be a non massage activity that gets your foot in the door and doing that is going to teach you so much more about your ideal clients and in a way that will help you serve them better through massage and outside of massage. And that is all of our feedback from our premium members. It's just the kind of brilliance that happens every day in our community that I am so deeply grateful for.
Michael Reynolds:
I love that. Really good stuff.
Allissa Haines:
It's so great. What have we got?
Michael Reynolds:
All right. Before a quick tip time, let's give a shout out to our next sponsor Joba.
Allissa Haines:
Hey Jojoba. The original Jojoba company is the only company in the world that carries 100% pure first press quality, jojoba. I want to say that in a big old massage group the other day, someone's like, Hey, I got a client who is prone to acne. Everything I use on them makes them break out. And I was so delighted to see that a whole bunch of people in the comments were like, check out the original Jojoba company. And that is because it's non-comedogenic. It's not going to clog pores, it's non-allergenic so you can use it on any client and every client without worrying about a reaction and you my friends can get 20% off the price of the product when you shop through our link massagebusinessblueprint.com/jojoba.
Michael Reynolds:
Awesome. All right. You've got a quick tip today.
Allissa Haines:
Okay. I learned this yesterday. I did it this morning via the chat. You can return contact lenses to 1-800-CONTACTS for a refund. So like I bought a year's worth of contact lenses at the end of 2019. And then in the first few months of 2020, I got like an eye thing going on and I can't wear my contact lenses anymore. So I had like $200 worth of contact lenses that I can't wear. And I saw on Facebook the other day... Someone be like, you know you can return those and they'll give you either credit or a refund. And I did it. I found all my contact lenses like... And not just sealed boxes. They'll take open boxes too as long as you've got like the sealed contact lens case. And I did the little chat with the 1-800-CONTACTS and they found my records and they asked me how many of each that I had, and now I'm getting $147 back on the credit card I used to purchase it with, $147.
Michael Reynolds:
Very cool.
Allissa Haines:
I am so delighted. So even if like your prescription changes... Because they offered me that. They're like, well, do you have a new prescription? Because we can just give you credit towards your next purchase. And I was like, Nope, I can't wear them at all anymore for a long time. And they were like, okay, we'll give you a refund. So you, my friends can get, if you have contact lenses that you no longer need or use or whatever and you still got them, they're all sealed in their little individual pack, then you can return them to 1-800-CONTACTS. Which kind of makes me think the other places that sell contacts online are going to let you do that too. So now you know.
Michael Reynolds:
Great tip. Thanks.
Allissa Haines:
You bet.
Michael Reynolds:
All right. Well, thanks everyone for joining us today. We appreciate you being a listener and don't forget to leave a review because we might read your review on the next episode and then you'll be able to get a consulting session from us. And we can just chat. If you don't have anything to ask that's okay. We'll just kind of shoot the breeze and hang out, which is also fun. But you can find us on the web at massagebusinessblueprint.com. You can email us at podcast@massagebusinessblueprint.com and have a great day. We'll see you next time.
Allissa Haines:
Bye.