Episode 354
May 14, 2021
To celebrate the 6th anniversary of Massage Business Blueprint, Allissa and Michael polled the massage therapists in the premium community to find out the best advice they've received. Listen while they have fun discussing the Best. Advice. Ever.
Listen to "E354: Best Advice Ever" on Spreaker.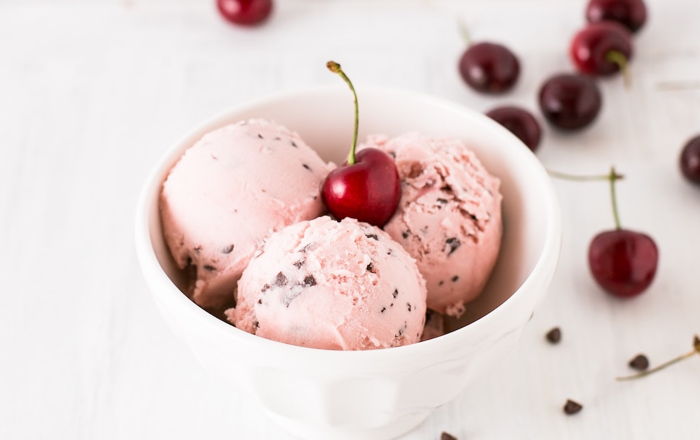 Weekly Roundup
Discussion Topic
Quick Tips
Cold brew your summer coffee, about 1 ounce of ground coffee per 6 ounces of water. It sounds like a lot, and it is. But the coffee gets diluted with ice & such when you serve it.
Honor your mistakes and failures. The fact that you recognize them and feel anguish is an indication that you have learned from them and grown since then.
Watch WandaVision on Disney+
Sponsors
Transcript:
Sponsor message:
This episode is sponsored by Acuity, our software of choice. Acuity is the scheduling assistant that makes it easy for both traditional businesses and virtual businesses to keep their calendar full. Acuity is the business suite that takes hours of work off your plate so you can focus on the fun of your massage business. From the moment a client books with you, Acuity is there to send booking confirmations with your own brand and messaging, deliver text reminders, let clients reschedule, let them pay online, so your day is run smoother and faster as you get busier. You never have to say what time works for you again. Clients can quickly review your real time availability and book their own appointments. You can get a special 45 day free offer when you sign up today at massagebusinessblueprint.com/acuity.
Michael Reynolds:
Hey everyone. Welcome to the Massage Business Blueprint podcast, where we help you attract more clients, make more money and improve your quality of life. I'm Michael Reynolds.
Allissa Haines:
I'm Allissa Haines.
Michael Reynolds:
And we're your hosts. Welcome. Allissa, welcome to our podcast.
Allissa Haines:
Thank you. And welcome to you as well, and welcome to all our listeners.
Michael Reynolds:
I just always welcome our listeners, so I thought I'd welcome you this time.
Allissa Haines:
You're super hospitable today. Michael, what you been up to?
Michael Reynolds:
I am reading about five ways to raise socially responsible kids. As I mentioned, maybe way back when Ariana and I enrolled in this parenting course, and it's from this place called Positive Parenting Solutions, where they teach you all about parenting stuff, how to be better parents, et cetera. And so, one of the articles is public on their websites that came through recently was Five Ways to Raise Socially Responsible Kids. I liked it. I thought I would share it. The number one tip was to model generosity and accountability in yourself. And that hit home to me because I'm always like, "Well, how do we teach our kids, blah, blah?" And I'm like, "Well, you need to be an example." And so that was cool as a reminder to remind me to be an example and to do the things that I want to model for kids. So if anyone out there is responsible for raising kids, I thought it was a good article to check out. That's what I've been reading.
Allissa Haines:
I'm going to check that out. Thank you.
Michael Reynolds:
Yeah. How about you?
Allissa Haines:
I have been listening to, I've always liked the Hidden Brain podcast with the host named Shankar Vedantam, and it's neat. It's like melds together, psychology and sociology and physiology, and talks about human nature. And really applicable parts of human nature, like what does this tendency mean? How does this impact the greater community, or culture, or whatever? Anyhow, I really like it. I like the guy's voice. The latest, not the latest episode, but a recent episode that I finally listened to, was called One Head, Two Brains, and it was so interesting.
Allissa Haines:
It talked about how that whole right brain, left brain philosophy of one being executive functioning and the other one being creative is just total crap. But it really talks about how our culture has evolved into a culture that prefers certain aspects of the left brain and what that means for us. And what that means for us in our workplaces, and what that means for us as far as how we value our contribution to the world. It's very, very interesting. And I loved the guest and everyone should go listen to it. We've got the link in the podcast notes. If you can Google Hidden Brain podcast, I think it's even hiddenbrain.org or something, and totally find that, or just search for it in any of the places you listen to podcasts.
Michael Reynolds:
Nice. Thanks for sharing.
Allissa Haines:
What else do we got? We have a special thing for this month.
Michael Reynolds:
We do.
Allissa Haines:
Tell us about it.
Michael Reynolds:
All right. So we're going to try something new for, I guess, the rest of this month, maybe for a few weeks, and depending on how we like it, we may, or may not continue it, but we're going to start this week with sharing a review from one of our listeners and whoever gets picked, we're going to offer a free 30 minute consulting session with Allissa and me. So you can talk about your business, ask questions, brainstorm about stuff, talk about tacos, whatever you want. 30 minutes of our time. No charge. Just a one-on-one, I guess, two-on-one to help out any way we can. So I'll have a review picked, unless you want one? Do you want me to pick one?
Allissa Haines:
Yeah. Go for it dude.
Michael Reynolds:
We've got a recent review here at the end of April. I'm going to go ahead and pull this open here. This is from Apple Podcasts, and the username is Thrilled with Vagaro. This person seems to be very happy with their scheduling software. That's-
Allissa Haines:
I have heard good things about Vagaro as well.
Michael Reynolds:
That's great to hear. So Thrilled with Vagaro gave us four stars, and the title is Helps with my Business Journey. The review says, "One of the best podcasts out there for business-minded massage therapists. Allissa and Michael are current and sensitive on global and social affairs and help you navigate through a variety of different scenarios for the small business owner in the massage industry. I appreciate their efforts to discuss the most relevant topics at hand, including culture within the massage industry and helpful tips. The resources they recommend have been proven to be good quality ranging from product recommendation to software. They are truly helpful guide in navigating the world of business ownership and operations for a massage therapist. I'm grateful for the time effort and appreciation in producing quality podcast each week. They are organized, professional, and very good at replying to general questions and inquiries."
Michael Reynolds:
Well, thank you Thrilled with Vagaro. We are very appreciative of your review. Thanks so much.
Allissa Haines:
That is a thorough review, thank you. That's really nice.
Michael Reynolds:
And I like that they gave us four stars, not five. It's like, "Hey, not over the top, but we like them, solid." So I appreciate the honesty there.
Allissa Haines:
It's like a little smack in the head, try a little harder people, and we will.
Michael Reynolds:
Keep us on our game. So Thrilled with Vagaro, hopefully you are listening. Send us an email to podcast@massagebusinessblueprint.com. Either send us a screenshot of your review or just tell us it was you, and we will set something up to do a consultation.
Allissa Haines:
Yeah. I'm going to probably ask you some questions about Vagaro too.
Michael Reynolds:
Yeah. Why not? Cool.
Allissa Haines:
Who's our first sponsor, Michael?
Michael Reynolds:
All right. The lovely folks at ABMP.
Allissa Haines:
Yay, ABMP. ABMP is proud to sponsor the Massage Business Blueprint podcast, or so they say. CE courses you'll love are available for purchase or included for free with membership in the ABMP Education Center at abmp.com/ce. All ABMP memberships include 200 plus video based on-demand CE classes, and they've got a great new series of CE Socials, which are live events, where you watch the webinar and in the chat room. The instructors are hanging out to answer your real time questions, and then these interactive experiences are also available, if you're not an interactive person, as a recording later in the CE Center. We're just so, so grateful for ABMP. So thank you, ABMP for sponsoring.
Michael Reynolds:
We're speechless. So grateful.
Allissa Haines:
We're speechless. That's what happens when I go off script, but you can learn more at abmp.com and you can expect more from ABMP.
Michael Reynolds:
Right on.
Allissa Haines:
Yes.
Michael Reynolds:
All right. I am excited about today's discussion because it's playing on last week's discussion, which was worst advice ever. And today's is best advice ever. There's some amazing stuff here.
Allissa Haines:
There really is. It's super exciting. Again, this is May, this is our anniversary month. Massage Business Blueprint is six years old and we decided to celebrate by getting your feedback, really. We pulled our premium members and ask them for what the worst business advice they ever received is. And they told us and that was last week's episode. And then we asked for what their best business advice had ever been, what's the best advice they received. And we are just going to read it for them, then for you. So, Michael, want to... I'm sorry. Words are hard this morning, but I'm ready. I got my notes in front of me. So, Michael, do you want to start with the first one?
Michael Reynolds:
Sure. All right. So [Cindy 00:08:30] shares, "Do not be afraid to ask for the business. After a while you know who rebooks and who doesn't, but just ask if you want to put on the books or wait and see. Don't make the decision for them." I love this, Cindy. Yeah. Don't be afraid to ask for a rebook or to invite people to come back.
Allissa Haines:
And that's all you got to say is, "Would you like to book your next appointment?" That's it. It's all you got to say. Trust people to answer in the way that is most suited for them. [Michelle 00:08:53] has said, "Hire a CPA right away. Even if you don't have clients yet, you want to get someone who will help you manage cashflow from the start." And I would say hire... It can be a CPA or it can just be a regular accountant, either way there's a little bit of variable there, but same concept. And Michelle also noted that, "Massage Envy and similar franchises are not your competition. Do not think of them as your competition. You are not a franchise, stop trying to set your prices up to compete with them. On the flip side, you are also not a Forbes related high-end spa. You don't need to offer a huge menu of services that resembles the Cheesecake Factory menu." I just, I love Michelle so much. What's next, Michael?
Michael Reynolds:
Well, actually I want to back up one and quickly. I'll try and keep it short. On the CPA thing, yes, I'm glad you mentioned that. I would say actual CPA might be overkill for a solo massage practice. An enrolled agent is often very appropriate, EA for short or a tax preparer. So CPAs are great, but don't think it has to be a CPA. And in fact, our favorite accountants are Kim and Julie at The Tax Advantage and they were enrolled agents and they do great work. So keep that in mind.
Allissa Haines:
Yep. Any kind of accountant or an enrolled agent is just the way of saying an accountant who is authorized with the IRS to file taxes on your behalf.
Michael Reynolds:
Yeah.
Allissa Haines:
That's a short version, but carry on.
Michael Reynolds:
So [Marcy 00:10:18] shares, "Set your prices higher than your comfort zone." Love it.
Allissa Haines:
Yes. And [Kate 00:10:24], she's so thorough when she gives advice and answers. So I've got a bunch from Kate. So Kate says, "First, raise your rates more often and with a bigger amount than you think you should." And that totally goes along with Marcy's set your prices higher than your comfort zone. "You should be a little bit, just a hint uncomfortable with how high of a price you demand. And you'll be surprised at how high a price you can get. It's really wild. Two, it's important to actually tell people what you do and who you help. For the longest time, I was so resistant to posting something like," and this is quoted, "If you've got low back problems, that self treatment isn't fixing, come see me, at the end of a social media post about self treatment suggestions for hip and low back pain."
Allissa Haines:
She was hesitant to say that. It felt like a hard sell and it really isn't. "Three, know your numbers, know your monthly expenses, know your gross versus net and approximations of the taxes you owe. Or if you want to do it, go ahead and stop taking gratuities. Odds are you'll love it and your clients will love it." And she notes, "I did and they did." And I can only agree with this, but I know it's not for everybody but if it's something that interests you do it. "Five, instead of having a big listing, a big menu listing with all the different modalities and add-ons you do just offer an all-inclusive session at one set price, no upcharges. My clients love that I include deep tissue, firm pressure, essential oils, all at one set rate."
Allissa Haines:
Love it.
Michael Reynolds:
Oh my gosh, I love this so much.
Allissa Haines:
Right?
Michael Reynolds:
Simplicity. The Cheesecake menu comment is also tied into this, simplify your menu. Oh, I love it.
Allissa Haines:
"With networking," says Kate, "give more than you take and be patient as you wait for the payoff for your business," and payoff is in quotes there. "The best business connections and referral relationships I've built were low pressure, high interest. And I always focus on learning about them and their work first and asking how I can help them and who I can refer." This is great. This is like leading with service. What we had in networking episode the other day, or a couple weeks ago. And you said something to the like, "Look to give before you get." Something like that.
Michael Reynolds:
Yeah, exactly. [crosstalk 00:12:37].
Allissa Haines:
"Kindness and genuine interest instead of being a networking bot, hungry for sales, go a long way and eventually payoff. Think of it like you're planting little seeds, some may germinate in a month, some in six months, some in over a year."
Michael Reynolds:
There's so much billions on that tip.
Allissa Haines:
There really is. All right, Kate, second penultimate comment here. "Hire someone to do your branding and website. I waited a few years to do this until I could afford the expense. Good branding and web design is rarely inexpensive, but this was a game changer for how I felt about my practice, how my practice was perceived and my appointment volume. The DIY route is fine, but once you're at a certain level, just pay people to do the things you're not great at and or don't want to do."
Allissa Haines:
Preach.
Michael Reynolds:
Nice. [crosstalk 00:13:27].
Allissa Haines:
Kate's last comment. "Take the step before you're 100% ready. I am a chronic overthinker and if I waited until I was totally confident and 100% to make a new move, I'd literally be marinating on it for one or two years before actually taking action. This isn't to say you should make risky or unwise decisions, of course. But when the numbers say yes, when you've done your research and when you know what's the right choice but are just nervous to execute, well that's when it's time to jump instead of standing by the side of the pool for another six months."
Michael Reynolds:
Wow.
Allissa Haines:
Right?
Michael Reynolds:
This stuff is amazing.
Allissa Haines:
I just love Kate so much.
Michael Reynolds:
Yeah.
Allissa Haines:
All right. What else?
Michael Reynolds:
Oh my gosh. The next one is from [Janine 00:14:10] and what she shares is so short, but there is so much brilliance to unpack in this statement. Janine says, "Full-time practice takes full-time effort."
Allissa Haines:
Mic drop.
Michael Reynolds:
Yeah.
Allissa Haines:
I have so many things to say about this, but I decided because of that, we're just going to make it its own episode in June, so thank you Janine. Okay. [Chris 00:14:33] says, "Set your price as high as you can without laughing when you say it." Yes, I totally had a whole bunch of pricing comments and I just love it and ditto on the CPA. And I just want to jump into note that Michael is so anal retentive that he actually went into that sentence in our notes and fixed a typo even though this is all going to get erased in 10 minutes.
Michael Reynolds:
It's true. I was looking at the typo and it bugged me, so I just clicked the little Grammarly thing and Grammarly fixed it and now I feel better.
Allissa Haines:
Thank you, Chris. Yes, you should set your prices high as you can without laughing. And Chris also noted, "Ditto on the accountant bit." So yay. What's next, Michael?
Michael Reynolds:
Jean shares, "Find a niche and design your business around this. Since doing this, my business has grown to almost capacity." That's awesome, Jean and we're big fans of specialization, so thanks for sharing that. Jean also shared, "Number two, keep good records, financial and client records. This is what helped me get COVID funding. Now that I'm back to work, reviewing notes of previous clients allows me to pick up where I left off last year." That's a really good point. We've talked about this [inaudible 00:15:36] I think, that the massage therapists who filed their tax returns on time, who kept good records, who had financial statements, they were able to get COVID funding. Things like PPP loans and grants because they had good records. And that was a big factor in getting aid. So that's very good advice, Jean.
Allissa Haines:
I also want to note that I'm super embarrassed because I've talked to this member a bunch of times and I actually don't know if it's Jean or [Jeanie 00:15:59]. There you go.
Michael Reynolds:
Oh sorry, maybe Jeanie.
Allissa Haines:
I don't know. I literally don't know. So we're going to have to email her and ask her.
Michael Reynolds:
Okay.
Allissa Haines:
[Barry 00:16:07] says, "Have your own website. I started with a blog with help from Allissa," yay, "and answered questions that people asked a lot. My site has a lot of content and people who spend some time on it, come in knowing me better. They are more relaxed and get better results. My blog has been neglected for a while, but I have some ideas and I'll be posting more soon." Barry's just moved his office and is coming back to practice after the pandemic siesta and, I think he's been working a little bit at the old place.
Allissa Haines:
Barry's got this wonderful blog that's got the most thoughtful and important, without being overly deeper, intricate. It's like, "Why your arms need massage? What to expect? Do I have to get on undressed for my massage? What is this new technique I'm doing? Let's tell you about it. Why my legs need massage? How massage can help headaches?" It's just beautiful and it's, I don't want to say simplicity, but it's just beautiful. Where it proactively answers any question that you might have about massage and it really gives you... You meet Barry and you're like, "Yeah, I know you already because I've read all your stuff." And that my friends is the trick and the tip to an effective website. People should get to know you through it. All right, what's next?
Michael Reynolds:
Oh, I love [Meg 00:17:27]. I promise this was not a plan, this is not staged. Meg shares, "Join Massage Business Blueprint." Thanks, Meg.
Allissa Haines:
Right? Thanks, Meg.
Michael Reynolds:
We appreciate it.
Allissa Haines:
Meg used to work in sales and we love her for that. Okay the last one and I love this. [Michelle 00:17:42] says, "Hire an accountant. Holy crap. That was a life changer. I'm sorry I waited so long. Mine has been a godsend these last few years when I had weird expenses, navigated the new hastily enacted tax law changes." I skipped a line, sorry. "Needed to adjust my estimated payments partly through the year and navigated the grants and loans I've gotten to sustain my business through the pandemic." Yes. Again, accountant. And I know a lot of these are repetitive, but they're repetitive because they're important so I wanted to just keep repeating them.
Michael Reynolds:
Yeah. And I want to stress here as this has come up multiple times. I know it can be very difficult to find an accountant. It's hard to find someone you like or they're going to jive with, you can afford, whatever. If you need any help and you're struggling with finding an accountant, email us and we'll connect you with Kim and Julie.
Allissa Haines:
Yeah. And they work all throughout the country, virtually.
Michael Reynolds:
Yeah. All 50 States.
Allissa Haines:
I'll tell my Kim story in another episode. Okay. I love that. So Michelle also says, "You're not finished with a client until you finished charting their session." Preach. "That was from my first job as an MT. It's also kind of ironic because we also only had 15 minutes between clients and had to say goodbye and give homework to the client and clean the treatment room and eat and use the restroom and shorten that time. But still the best advice. Do I really remember what I did with my 10:00 AM client by the time I finally finished with my last client at 6:00 PM? Honestly, no. Best to do it before the next client arrives."
Allissa Haines:
I will say, this is probably the thing I have most struggled with in my career. As far as client care and relationships, I have struggled to create structure for my charting. And I finally, I think I have the best solution I'm going to get. And Michelle is just so right. You are not finished with the client until you're done their chart. You're still in that session until you're done with their chart and you shouldn't consider it finished. It's like you wouldn't leave your office lock up, wouldn't leave the lights on all night, right? You shouldn't finish that session until you have completed the notes that will help you care for them better the next time they walk into your door. And that is the end of our best advice ever.
Michael Reynolds:
Really good stuff. And in business speak, we call these gold nuggets.
Allissa Haines:
They really are. And everyone could be their own episode.
Michael Reynolds:
Yeah. All right. Thanks for sharing all that, that's awesome. And thanks to everybody who contributed. Really good stuff. All right. So let's give some love to our next sponsor, which is, you ready?
Allissa Haines:
I'm ready.
Michael Reynolds:
Jojoba.
Allissa Haines:
Yay, it's been a while since you've done that. I believe-
Michael Reynolds:
Feels so good. [crosstalk 00:20:27].
Allissa Haines:
The Original Jojoba Company. Thank you for being our sponsor. Our long time, you might be our longest sponsor. I believe that massage therapist should only be using the highest quality products because our clients deserve it and my own hands and arms deserve it. I use Jojoba because it doesn't go rancid, it doesn't contain triglycerides like many other products do. And this also makes Jojoba a wonderful carrier for essential oils. So you can take your eight ounce bottle of Jojoba, drop some of your lavender or whatever in it. And if it takes you a year and a half to use that up, it's not going to go gross and wreck your lavender. Not going to waste anything here.
Allissa Haines:
The Jojoba Company is the only company in the world that carries 100% pure first-press quality jojoba. Other companies, they squeeze the crap out of that jojoba seed and they try to get the most liquid out of it that they can. And The Jojoba Company doesn't do that. They do a light press, which is called a first-press and they don't get as much out of the seed as far as quantity, but it is a higher quality jojoba. And it is the only company that does this. You, my friends can get a 20% discount off the price of the product when you shop through our link massagebusinessblueprint.com/jojoba.
Michael Reynolds:
Yay.
Allissa Haines:
Yay.
Michael Reynolds:
All right. Quick tip time. Cold brew, summer coffee. Tell me more.
Allissa Haines:
Okay, so my quick tip is to cold brew your summer coffee, darn it. And I'm including a link to the setup to do that. Listen, I don't drink a ton of coffee, but I got a little bit of an ice coffee habit that happens in the summer when I want something refreshing to drink like late morning, early afternoon. But one that can get awful expensive if you're picking up like a $3 iced coffee every afternoon. Also, there's all that waste with all the plastic cups and straws and all that stuff. And I can't really drink full caff coffee in the afternoon or I'll be up all night, because I'm old now. I just need to not that, [Walt 00:22:30] put a hummingbird feeder outside my office door and I am now watching a hummingbird sit at the feeder. And it's the first one I've seen this season since he put the feeder out, sorry for interrupting. Let's go back to another summer bit of cold brew coffee.
Allissa Haines:
Anyhow, I feel super pretentious driving up and being like, "Can I have a half caff, iced coffee with almond milk?" I just can't. I just can't. I have a giant, it's almost a half gallon or two liter, I don't know, Mason jar. It's huge and I'm totally going to put a picture of this on the Instagram. I have a giant Mason jar and it's got this metal mesh filter that fits right into the mouth of the jar and you fill that up with coffee grounds. And I do a half caff, it's actually a quarter caff because I use three quarters of a decaf and usually just one or two scoops of whatever. You fill it up, you fill the whole jar, you put the water through the filter in the jar and then you just let it sit in, your fridge is actually the best place to do it because you want to consistent temperature.
Allissa Haines:
And I know this because there was a coffee dude in my networking group, a coffee roaster dude and he gave a whole demo on making coffee and also making cold brew. So with cold brew, you want it to brew for about 18 to 24 hours in a consistent, cool temperature, like your fridge. And then I pull it out and I put the grounds in the compost and I pour that, it's kind of like an iced coffee concentrate, I pour that into a couple of Mason jars, leave them in the fridge. And it's a small Mason jar because I don't need a giant iced coffee. And then I just grab it out of the fridge, toss some almond milk and ice cube in it and I have my iced coffee.
Allissa Haines:
With one batch of the giant Mason jar thing, I get three or four servings. So that lasts me pretty much a week. And it's awesome and it saves me a ton of money on iced coffee and I love cold brew. It's less acidic, so if you get heartburn from coffee, the cold brew is less acidic.
Michael Reynolds:
Wow.
Allissa Haines:
That's my thing. And I'm totally going to Instagram this and again, the filter link is in the podcast notes.
Michael Reynolds:
Cool. Thanks for sharing.
Allissa Haines:
Little things.
Michael Reynolds:
Fascinating. All right. So my quick tip is the thought I had in the shower this morning that turned into a tweet. And it's because I've been not to like sound negative, but I've been kind of dwelling a little bit more lately on my past failures and mistakes and things. And not like in an unhealthy I'm depressed way, but just, I've been thinking about them and feeling kind of bummed about them and kind of some anguish about them. And I realized that... Well, I'll just share the tweet I tweeted out.
Michael Reynolds:
Honor your mistakes and failures. The fact that you recognize them and feel anguish is an indication that you have learned from them and have grown since then. So I realized that because I do feel anguish about my past mistakes and failures and that they bother me, the fact that I recognize that means that I have learned from those things. I've grown since then as a result. And that puts me in a better place than if I didn't recognize those things and was repeating them. So that was reassuring to me to remind myself of that.
Allissa Haines:
Did you watch the series, the Disney Plus series, WandaVision?
Michael Reynolds:
No. I would like to. We've watched The Falcon and Winter Soldier but not WandaVision.
Allissa Haines:
I brought that up, you should watch it, first of all. I think you would like it. You're going to be very confused for the first two and a half episodes. And then you're like, "This is amazing."
Michael Reynolds:
Okay.
Allissa Haines:
And I'm not really into the whole Marvel Universe thing. I didn't really even know that's what was going on when I started watching the show. I didn't, Walt was like, "What's this thing?" And we don't do movies so we had no idea-
Michael Reynolds:
Well, I am very much in the Marvel Universe so I would probably appreciate it.
Allissa Haines:
You're going to love it. Anyhow, there's this episode where they're talking about grief and how just devastated Wanda has been about all of the loss in her life and Vision says, "But what is grief if not love persevering." And that's like what this is. What is this anguish, except for the knowledge that you can and will do better. There you go.
Michael Reynolds:
Yeah.
Allissa Haines:
Bam.
Michael Reynolds:
Thanks.
Allissa Haines:
Sorry. I went a little philosophical there. You should watch WandaVision everybody.
Michael Reynolds:
Cool.
Allissa Haines:
And yeah, that's a really good note. I'm going to remind myself of that when I am perseverating on something in my head over and over again, like the stupid thing I did in third grade. I'm going to keep that in mind.
Michael Reynolds:
Yeah. Yeah.
Allissa Haines:
All right. Take us home. This was too long.
Michael Reynolds:
Thanks everyone. We are glad you are part of our community. We appreciate you being a listener. You can check us out on the web as always at massagebusinessblueprint.com and just a reminder, for a few weeks at least, we're going to be doing the review. So give us a review if you feel so inclined and we will... If we read your review on our next episode, then you'll be eligible for a 30 minute consultation and we'll chat about whatever you want in your business, so leave those reviews if you would like to. You can email us at podcast@massagebusinessblueprint.com. And thanks for joining us today. Have a great day. We'll see you next time.
Allissa Haines:
Bye.