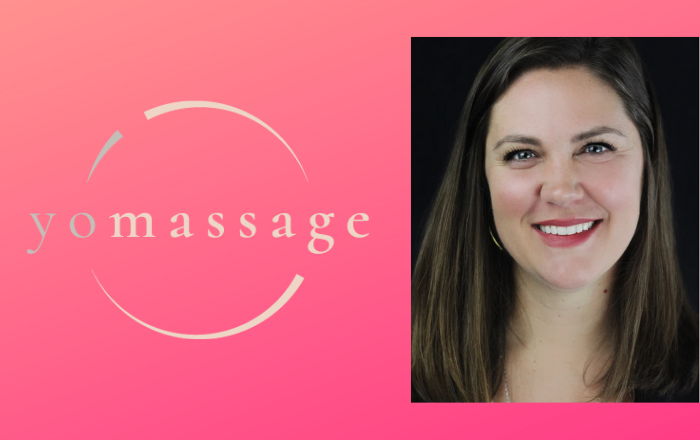 Today's guest is Dr. Tiffany Ryan, co-founder of YomassageⓇ.
Discussion Topic
Dr. Tiffany Ryan, co-founder of YomassageⓇ joins the podcast to talk about practical considerations and things to do differently in a trauma informed bodywork session.
Resource:
The Breathe Network
Learn more about YomassageⓇ at their website yomassage.com and join their Facebook community here.
Special Offer from YomassageⓇ:
Our listeners can take the Intro to Trauma Informed Bodywork Community Course for free! A $39 value and 1 hour of NCBTMB-approved credit.
Code: MBBTRAUMA
Sign up for any YomassageⓇ Certification trainings (original yomassageⓇ training, barefoot training & table training) and receive the entire Trauma Informed Bodywork Certificate training levels 1-3 for free as a member…... A value of $178 and a combined 6.5 NCBTMB CEU's. This will allow you to advertise and offer Trauma Informed YomassageⓇ sessions and be listed on the website as a Trauma Informed YomassageⓇ Therapist.
Code: MBBTRAUMACERT
Both offers valid through July 31, 2021
Transcript:
Sponsor message:
This episode is sponsored by Yomassage, with Yomassage clients can receive therapeutic touch in a group environment, fully clothed while relaxing in restorative positions and practicing mindfulness. Our listeners can take the intro to trauma informed bodywork community course for free, that's a $39 value and an hour of NCBTMB approved credit at no charge when you register for the intro to trauma informed bodywork community course at yomassage.com and use coupon code MBB trauma. And a special big offer if you sign up for any of the Yomassage certification trainings, and that means the original Yomassage training barefoot or table training, you can receive the entire trauma informed bodywork certificate bundle for free, that's a value of $178 and a total of six and a half NCBTMBC hours. This trauma informed bodywork certification training will allow you to advertise and offer trauma informed Yomassage sessions, and to be listed on the Yomassage site as a trauma informed Yomassage therapist. So, if you are going to sign up for any of the Yomassage trainings, use coupon code MBB trauma cert right along with that, and you will get the trauma informed bundle at no charge. Both of these offers are valid through July 31st, 2021.
Michael Reynolds:
Hey, everyone. Welcome to the Massage Business Blueprint podcast, where we help you attract more clients, make more money and improve your quality of life, I'm Michael Reynolds.
Allissa Haines:
I'm Allissa Haines. Who forgot that I was muted.
Michael Reynolds:
There you go, real life, authenticity and welcome to another expert interview episode today. We are thrilled to be joined by Dr. Tiffany Ryan from Yomassage, welcome Tiffany.
Dr. Tiffany Ryan:
Thanks for having me guys. I always love talking with you
Michael Reynolds:
Always glad to have you. I think it's been quite a few episodes we've done together with you and your business partner, Katherine, and we always love having you on the show.
Dr. Tiffany Ryan:
Awesome. Well, thank you.
Michael Reynolds:
All right. Today, Alyssa, you're going to drive the conversation. I believe we're talking about practical considerations or things to do differently in trauma informed bodywork sessions.
Allissa Haines:
Yeah. I am super excited about this and we heard in the pre-roll about the offer, but let's hear a little bit more about the trauma informed bodywork certificate. Tiffany, do you want to take a second and tell us a little bit about this training?
Dr. Tiffany Ryan:
Yeah. Once you become a certified Yomassage therapist, you have opportunities to specialize in certain things. One of those things is trauma informed bodywork, and we infuse trauma sensitive information throughout the regular Yomassage training and certification, but then we have this additional certification and there's three levels, level one, two, three. Level one is one hour, level two is two hours, and level three is three and a half hours. Normally, when you become a member, you get level one to see just if you are interested in doing it, but what we're wanting to do is make it easy for folks to become trauma informed bodywork therapists. We decided that since we're talking about this on your podcast, talking about, the ins and outs of doing trauma informed bodywork, that if folks are interested in doing the Yomassage training, that we want to help them to be able to offer trauma informed Yomassage as well.
Allissa Haines:
If I don't do Yomassage, how would this help me?
Dr. Tiffany Ryan:
Well, it's translatable to all of your bodywork. I mean, as we get into this episode and talk about the details, I think that'll become apparent, but I mean, it's really just all about how you're preparing, communicating and connecting with your client, and just understanding. The things we're talking about today are the basics of that, which is included in the training, but mostly what the trauma informed bodywork certification is background on what is trauma? What causes trauma? What are the symptoms? How do we deal with folks who are experiencing those symptoms?. Just really getting like a deep understanding of what's going on, potentially with your clients and then how to approach them in a body work setting.
Allissa Haines:
This is awesome. Trauma has become such a buzzword in the past year that I am confident that I have not used it correctly, and that I am excited that even though I haven't taken the Yomassage training, yet I can still get this information. So, I'm really excited, and thank you for this offer and you do need to use everyone listening. There is a code that you got to use. We're going to talk about that again later, it'll be in the podcast notes and I am going to be quiet now and turn this over to Tiffany, to talk to us more about what we actually need to do and the practical aspects of being a trauma informed bodywork practitioner.
Dr. Tiffany Ryan:
Yeah. I want to go back to something you just said, Allissa, about not using the word maybe appropriately or understanding the word trauma appropriately. And a lot of our clients are not going to even identify themselves as being a client who would want, or need trauma informed bodywork, even if they have experienced trauma and maybe are experiencing symptoms of trauma. Because a lot of times there are microtraumas, there are things that we don't think, like "Oh, well, my friend just was sexually assaulted and I heard the details about it and I'm helping them deal with it" or "I just lost a family member or a parent or a child". Well, that's not trauma. Trauma's just being assaulted. People have these preconceived notions about what that word means and if it even applies to them.
Dr. Tiffany Ryan:
And so you advertising trauma informed whatever, may not mean anything to some of your clients potentially, but it's important to understand that many people are dealing with the effects of trauma. One of the main effects is anxiety, having a lot of fear and anxiety over different situations that maybe they don't understand why that's happening. And a lot of our content is around anxiety, depression, and how to deal with clients who are struggling with that. So, I just want to get that out there that not everybody's going to know even if they have experienced trauma [crosstalk 00:07:01]
Allissa Haines:
I'm totally jumping in and I'm going off track at night. I'm going to be cool with that. So, I think this is so fascinating, the turn that the whole massage and bodywork field has taken in the last few years. Whereas, when I was in school 16 years ago, and I'm sure when you were in school, I don't know how many years ago was that Tiffany, that you were in massage school?
Dr. Tiffany Ryan:
I was in massage school? It was about four years ago.
Allissa Haines:
So, it wasn't like crazy long, but I feel in the past couple of years, the whole profession has taken this turn or at least this little subset of people who are like, "Listen, I'm not the kind of practitioner that's going to help you rehab your knee after surgery. I'm the kind of practitioner that is going to help you deal with your mental health and your overall wellness and your brain and your nervous system, more than that shoulder you hurt". And, I can't even say how exciting it is just to hear that there are classes on this, and I've taken some of them. And, to hear someone approach massage and bodywork entirely from the mental health and the somato emotional stuff, versus the "I'm going to help you fix this thing you have in the orthopedic parts of your body.
Dr. Tiffany Ryan:
What's even fascinating though about that is that folk like people who come with the structural issues or whatever that they want to address in their body. A lot of times, I mean, it's the mind body connection, right?. So, a lot of times physical pains and ailments and whatever that they're coming to you for are actually related to their mental health and their emotional health, and so if you can do both, right?.
Dr. Tiffany Ryan:
If you're providing pain relief in that moment, but then also engaging the parasympathetic nervous system and really intentionally doing that and intentionally making people comfortable and letting them know, here's the other thing also that I think is huge, that's happening lately and why this is becoming more and more the case, but people therapists are understanding that the work they're doing is impacting their clients in this way emotionally. And they're communicating that to the clients, so now the client understands all of the benefits of massage and really, I think the value of massage is increasing in that way, because now it's a tool that's being used from mental health providers will refer out to people massage therapists who understand this and as part of mental and emotional wellness. So yeah, I think it's really exciting too.
Allissa Haines:
Thank you for acknowledging that with me. I really will be quiet now, so you can talk to us about the practical considerations here.
Dr. Tiffany Ryan:
Okay. So yeah, I have a list I want to go through here. The first starts with your website and how you're communicating what you do and the ease of being able to communicate and connect with you, be a phone I would say, especially. If somebody is new to massage and they are experiencing some anxiety around, whatever situation, whatever trauma maybe they've experienced very may want to be able to speak with you beforehand, ask questions, not just look at the website and then automatically feel okay with going and seeing somebody you may want to have something on your website that talks about the different options. You don't have to undressed, we can adjust the session to be any way you want it. Alyssa, actually, I think I saw a Facebook story or a TikToK or something you did on some on that or it's up to you, there are these things you don't have to do all these things in a massage session. It's really customizable.
Allissa Haines:
Yeah. I totally was playing with TikTok and I did one of those little things, a little myth thing and misunderstandings about massage and yeah, one of the things was you don't have to take all your clothes off. And, I have for many years had a blog post on my website that is talks about the most frequently asked question and massage, do I have to take my clothes off? And it does a pretty good overview of you can certainly take all your clothes off and you're going to be covered with a sheet and a blanket of some considerable weight so you're not going to feel you're all just under there, under a thin see-through blanket and you don't have to take any clothes off and you can be in a space suit or a burka or whatever you need and I will find a way to safely and effectively massage you.
Michael Reynolds:
I want a space suit massage.
Allissa Haines:
I know that sounds really fun, right?. I feel the scalp massage would be tricky, but the rest I could probably manage, but yeah. And, it's so important to let people know that because it is the anxiety factor for people, especially when you've got people coming in with depression, anxiety, body image issues, and all of these things that are super common and really like concurrent in people with stress and stuff. So, yes, huge thing.
Dr. Tiffany Ryan:
This is going to obviously sound redundant, but communicating that you communicate, so on your website saying something about, we'll talk a lot before the session about what you are okay with and what you're not, and what your goals are and how you want it to go, and just being very, I think, transparent to a degree of detail that maybe you wouldn't think you would need to. So, I think on the website, that's the first thing being accessible via phone for just kind of rapport building, right? Before they even schedule a session, I think that's, it's really important for folks to feel safe, to even schedule the session and then the intake. So, I know a lot of folks do their intake when the client comes in for the first time with trauma informed bodywork, it's really important.
Dr. Tiffany Ryan:
We do this in your massage anyways, that's just one of the things that we do is you do your intake before, so at least a day before, and it's required that you get that intake back before the day of the session so that you can plan accordingly because there might be things that you need to do differently that are going to take some time or preparation. And, so some of those things that we include on our trauma informed intakes are around scent triggers, lighting preferences, music preferences, spacing, or even orientation of furniture in the room. So, there are things that are really important that you have a handle on before five minutes before the session, so we say to do that intake, well before the session and I know it's hard to get that back from some people.
Dr. Tiffany Ryan:
And, so one of the things that we struggled with in Yomassage for awhile was scheduling and intake so making sure you get that form back. Well, we actually just are while we're launching our own scheduling app for our members next week and part of that app is we have a customizable intake and it is part of the registration or the appointment making process. And so you just have it, they make the appointment and it's there. You don't have to like ask them for it, keep bugging them to, email or send it to you or whatever. It's just part of the registration process, which is really awesome. And, you can have multiple intakes, so you can customize, you can have your trauma informed intake, and then you can have your regular intake and then whatever services you can have multiple intake. So, that's super cool.
Dr. Tiffany Ryan:
I talked a little bit about, I want to go into detail about some of these things that I said would be on the intake. So like spacing, if you're doing a Yomassage session and I'll just give a super brief overview of people don't know what Yomassage is because I realized we didn't do that. Yomassage can be done in a small group environment. One therapist can serve up to five people. You're massaging while your clients are in restorative stretch positions and engaged in active mindfulness meditation visualization. So, spacing's a big thing if you're doing a small group, like more than one person, and a lot of times folks are going to want more space who are feeling anxious, right? They don't want somebody right on top of them. They don't want to feel there are obstacles to leaving if they need to leave or need to take a break or whatever.
Dr. Tiffany Ryan:
So, spacing is a big thing, but even that is true if you're doing one-on-one work. If your room is really small and there are, it maybe it's tight getting in and out of the room, or you have to turn around the corner of the table to get to the door or whatever, that can be anxiety producing and problematic for your clients who are already having feelings of anxiety. I encourage you to inquire if that's something that your clients have a preference on whether they're facing the door, whether they are only comfortable doing supine work, potentially there's a lot of clients who are not comfortable being prone.
Dr. Tiffany Ryan:
And so these are the things that are important to ask and communicate, just the theme, the theme is communication, right? So, we talked about spacing, orientation of furniture, and then this often is not an option, but if it is an option, I would give it to your clients to leave the door cracked or open or closed obviously is the deferred option. But that I know can be challenging in some locations, but can also make people feel a lot safer as well.
Dr. Tiffany Ryan:
Okay. Any questions about that stuff so far? I feel I'm just going on my last, I want to take a breath.
Allissa Haines:
No. I was going through your list and I'm thinking of all these situations I've had where it was not something that occurred to me, and then a particular client brought it to my attention. I used to have a very small treatment room and a guy walked in and he was just a big hulking dude, and he walked in and he was like "I'm really claustrophobic". To the point where he didn't want to lay down on the table at all up or down, and we did the massage seated with the door wide open with him facing the doorway. And I haven't very early in my career in the first year or two, and it was just not a thing I had considered. And we were so communicative. We were able to adapt very quickly. He sat out on the stool, he leaned over like forward onto a pillow on the massage table facing towards the door. So [inaudible 00:19:04] was very brightly lit outside my massage room, and that really helped him. Yeah, quite a thing.
Dr. Tiffany Ryan:
Yeah. Oftentimes, especially line of sight to an exit is important for a lot of folks. I remember my ex actually was in the military and he deployed to Afghanistan and he wasn't even a frontline person. He worked helped building hospitals but he was engaged in some scary situations. And when he came back, I remember we were in a parking lot and we were dropping off a U-Haul in the parking lot. And he was like, "Okay, well, I'm going to unhook this, you just keep an eye out over there". And I was like, "What? Why am I needing to look behind you?". But there is a sense of not of wanting to know what's going, what's behind you and having a line of sight to a safe exit.
Dr. Tiffany Ryan:
And that we're talking about more of a significant trauma obviously, and very specific types of trauma. That's obviously not going to be everybody, but it is some people. And it's the whole thing we're talking about is just understanding what the unique needs are of that client that you're serving and that's why this conversation and the intake is so important, so that you're really dialing in how to create a safe space, because if you're doing bodywork on somebody and there is even just one thing that they're not feeling super comfortable with, guess what? They are not going to drop into that parasympathetic nervous system and they are not going to get the benefits of the treatment that you're desiring. So, this is the essence of the treatment, right?
Allissa Haines:
[crosstalk 00:21:00] And I'm totally thinking about these collective things we have now that weren't a thing when I was a kid, but oh wait walking into a movie theater and noting where the exits are, walking into like an auditorium and noting where the exits are. And they always used to do, before a show, before a theater or a movie thing, note the emergency exits. And that's a thing I think after now that media is so big, we know about all kinds of things that happen all throughout the country. Especially, after 9/11, everyone was pretty vigilant about fire exits. After we started having and knowing more and more about mass shootings happening in movie theaters and malls and all that stuff, that is a thing I think as a middle-aged person, that is a thing I noticed as an adult that I didn't as a kid. And I think we need to be really aware that people younger than Austin, younger than me have grown up with that. So, it's an automatic thing.
Dr. Tiffany Ryan:
Yeah, exactly. And, that's such a good example, Alyssa, these traumas that we might not define as trauma but that is, right? That the whole entire population basically now, much of the population experienced 9/11 and the impact of that on society, that is an experience that then shapes what makes you feel safe. And, so yeah I mean, there are so many different scenarios and instances, and it's really just about being thoughtful about these things and intentional and making the small changes needed to make your clients feel safe. So yeah, the orientation of the furniture line of sight lighting. Alyssa, you mentioned when you had that client that had the bright light from the hallway, coming in, some folks are not okay with, the lights being dimmed a lot that doesn't feel safe for them, or maybe vice versa.
Dr. Tiffany Ryan:
If the lights are really bright and they're in a small group environment, even they don't want to feel seen, they don't want, maybe they do want it to be a little darker. So it really, you can't assume ask these things sense. Often some sense can be triggering and the olfactory system, the smelling system in your body is highly related to memory. And we know that, right? Like you guys, you smell something and automatically it takes you back to a certain time, when you've smelled that before.
Dr. Tiffany Ryan:
That's really important if you have some scent going that you think is super pleasant, but your client has a really negative experience associated with it. You're done, you're not going to be able to effectively treat them. To know that the day before is really helpful, so you're not putting that in your diffuser. Music, same thing with music, any types of sounds, some people, sometimes therapists like things with drums or whatever. Well, maybe that's triggering for a client. It's important to ask about music preferences, maybe even let your client bring their own music, if that's something that they want to do, you can offer that.
Dr. Tiffany Ryan:
And then this is a really interesting piece. Predictability, you need to be predictable and not just you, but also your space. Folks who have experienced trauma and having anxiety often when they come into a new space and the furniture's changed, or there's something significantly different about the space it's disconcerting and throws them off. And so, some people I'm one of these people actually where I, like to change things up frequently. It's just fun, I don't know, I like that. But if you're intending to work with this population, that's a consideration to make sure that your space is predictable. And then obviously that you're predictable, right? That you're trustworthy, you're there when you say you're going to be there, you're a good communicator. You're calling when needed, if you're going to be late or whatever, but that predictability pieces is super duper important.
Dr. Tiffany Ryan:
Then the final thing I would say is to have referrals handy for mental health professionals that value and incorporate integrative approaches to their treatment with their clients. So just forming, connections and networking with mental health providers that are into mindfulness and bodywork and yoga and movement therapies, and things like that because that's obviously something that your client is seeking and having a mental health professional that you can refer out to if needed that is aligned with that, can be really valuable for your clients.
Dr. Tiffany Ryan:
Yeah. So that's the last thing and I did want to mention. There is a organization it's so funny because the founder of it actually lives down the street from me, which I didn't even realize. I thought she was in Chicago because that's where she does a lot of her work, but it's called The Breathe Network and it's specifically around sexual assault, but you can be a provider listed on The Breathe Network. And that's where sexual assault survivors go to look for integrative treatment providers, so massage therapists, acupuncturists, yoga teachers, et cetera. But, there a really great organization, even if you just want to look at their resources, I just wanted to put a little shout out to them because it's pretty aligned with what we're talking about, but yeah. Any other like questions or comments on those main items I talked about? [crosstalk 00:27:39].
Allissa Haines:
I'm sorry, go ahead Mike.
Michael Reynolds:
Sure thanks. So, one thing I'm struck by is first of all, these are all very nuanced, subtle things that many of us wouldn't think of. And so it's awesome to have this context of thinking of these things. And in general, I think it just paying attention to little details like this goes along with providing a great client experience in many cases, no matter who your client is, it's just, when you're thinking about these things, it makes you a better practitioner because you're paying attention more closely to the client experience, which is awesome.
Dr. Tiffany Ryan:
Exactly, yeah. I mean, you're providing individualized treatment, which is what we should be doing anyways. And this is just taking it to another level, I think.
Allissa Haines:
And I feel this is such a great list that I wish someone had given me 15 years ago, because it's a handful of these things I have learned by default just by messing it up. And thankfully, a handful of times messing it up and having clients who were gracious in their feedback and which ultimately is a wonderful thing to mess up, have a client note what would be helpful for them if you change and then to adapt to that, then you're going to get some major trust from that client moving forward, right?
Allissa Haines:
But provided, because you've shown that you respect their thoughts and we'll adapt to make this the best treatment for them. The downside is that sometimes you won't get someone who gives feedback except that they just won't come back. So, I wish I had this list a while back, but I think it's going to be really helpful to the people. And I think that again, this is the direction our field, much of our field is taking. And there will be no shortage of people who need this kind of care which is terrible, but also how great is it that we can, become capable of providing this level of care. So, yeah. [crosstalk 00:29:36]
Dr. Tiffany Ryan:
And it's not even going back to that what is common, it's been this way forever, right? If you're going through a divorce, if you're moving, right? The list of stressors that I think moving as on the top five or something like biggest stressors in your life, right up there with losing a family member, divorce, whatever. But, these are things that just happen in people's lives and they need help coping and bodywork is a huge way that we can impact people in this way. And so, yeah, I mean, it's not just the war veteran, right? That we're talking about or the sexual assault survivor, it's really everybody at some point in their lives, it might not be every moment of their lives, but it is so important.
Dr. Tiffany Ryan:
I'm so excited that the bodywork field is moving in this direction too, or at least acknowledging. It was interesting, I was talking with a PT company the other day, physical therapy company and we were talking about the work they do, and I was saying, "You know what, I mean that's, it's partially what you're doing. You're providing this need for touch and that's part of the benefit that the clients are getting from physical therapy". And they were like, "Absolutely. That's exactly right, anytime we're able to provide intentional therapeutic touch for folks, it's really impactful and powerful". And yeah, I just love this work, this profession. Yeah. And I wanted to just reiterate the offer. So, it is [inaudible 00:31:20] once you become a Yomassage therapist and you've taken the core training, that's when you can receive the certification, the trauma-informed bodywork certification. And, we want everybody who wants to be able to do that. So we're excited about offering the, I think it's MBB trauma cert is the code for that.
Allissa Haines:
Alright. One final time, and you can find all of these coupon codes at our podcast note at massagebusinessblueprint.com go to the podcast page, you'll totally see it. Our listeners can take the intro to trauma informed bodywork community course for free, that's an hour of NCBTMB approved credit at no charge when you use coupon code MBB trauma. And, if you're signing up for any of the Yomassage certification trainings, you can receive the entire trauma informed bodywork certificate training, along with that at no extra charge, that's a value of 178 bucks to get that offer use coupon code MBB trauma cert, as you register for one of those Yomassage certification trainings, both of these offers are valid through July 31st, 2021. Michael, do you want to take us home?
Michael Reynolds:
Yeah, sure. Well, thank you, Tiffany. I really appreciate you being here as always. I know we have many more conversations. I'm sure we'll have in the future with you and your business partner, Katherine, but we always love having you on the show. So thank you very much.
Dr. Tiffany Ryan:
Awesome. Thanks so much guys.
Michael Reynolds:
Alright. We've been talking with Dr. Tiffany Ryan from Yomassage, just to reiterate, you can find Tiffany and her partner, a business partner, Katherine at Yomassage.com. If you'd like to learn more about them and learn more about you massage as well, and definitely take advantage of, or look into that offer for our members or for our listeners. Thanks everyone for joining us today. We appreciate you being a listener. You can find us on the web as always at massagebusinessblueprint.com. Have a great day, and we'll see you next time.
Allissa Haines:
Bye.