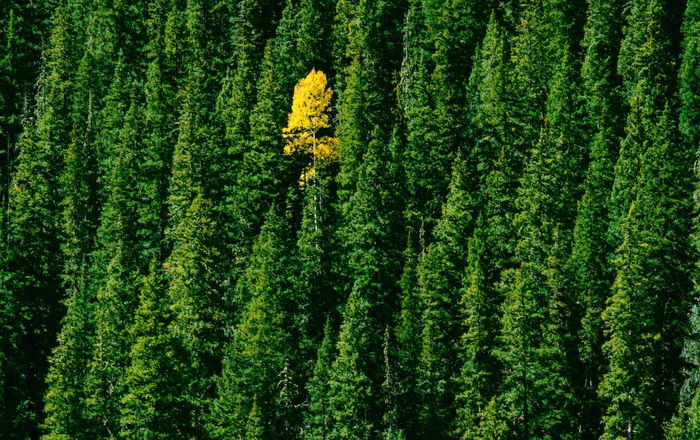 Weekly Roundup
Discussion Topic

How Does a New MT Find Their Niche?
Quick Tips
Actively monitor your state's vaccine eligibility
Sponsors
Transcript:
Sponsor message:
This episode is sponsored by Acuity, our software of choice. Acuity is the scheduling assistant that makes it easy for both traditional businesses and virtual businesses to keep their calendar full. Acuity is the business suite that takes hours of work off your plate, so you can focus on the fun of your massage business.
From the moment a client books with you, Acuity is there to send booking confirmations with your own brand and messaging, deliver text reminders, let clients reschedule, let them pay online, so your day is run smoother and faster as you get busier. You never have to say, "What time works for you," again
Clients can quickly review your real-time availability, and book their own appointments. You can get a special 45-day free offer when you sign up today at massagebusinessblueprint.com/acuity.
Michael Reynolds:
Hey everyone. Welcome to the Massage Business Blueprint podcast, where we help you attract more clients, make more money, and improve your quality of life. I'm Michael Reynolds.
Allissa Haines:
I'm Allissa Haines.
Michael Reynolds:
And we're your hosts. Welcome to our episode today. We're glad you're here.
Allissa Haines:
We are. And we've got really neat stuff to share. Let's jump into it. What are you reading, Michael?
Michael Reynolds:
I am reading a lovely article by one of our community members, Sakinah Irizarry, who wrote for ABMP. And her article is titled, "What Getting the Vaccine Means To Me." And I just thought it was beautiful. I just wanted to share it with our audience and encourage everyone to go read it.
Allissa Haines:
It is.
Michael Reynolds:
We linked it ... Go ahead.
Allissa Haines:
Sorry. It's really great. And it was so funny, because yesterday I was popping into our little notes document to actually add that, and Michael had just put it in. It's like, "Yay. I came here to do this."
Michael Reynolds:
I figured we were both going to do it, so I just beat you to it by like half a second, apparently.
Allissa Haines:
You did. It's a beautiful piece and it's really ... It's been a rough year, and the palpable sense of relief at getting the vaccine, and the information coming out now about how people who are vaccinated are in fact less likely to spread it. That information is coming, and it's just ... Sakinah really summed it up beautifully.
Michael Reynolds:
Yeah. So, that's what I was reading this week. How about you?
Allissa Haines:
I was reading some exciting news. I think we mentioned this in last week or the week before that part of the new relief plan, or the American Rescue Plan, I think it was called, that passed and was signed last week ... One of the provisions is that the first $10,200 of unemployment benefits that you received are not taxable at the federal level.
Allissa Haines:
This is great news, but also super annoying for people who'd already filed their taxes and been taxed on that money. And so, there was a lot of speculation, like are these people going to have to amend their taxes? And they're going to have to pay a professional to file their taxes again?
Allissa Haines:
Now, it just was a bummer. Well, what we have learned is that the IRS is actually saying, "No, you do not need to file an amended return." The IRS has a way of sweeping through the returns, and seeing who paid taxes on that first $10,200 with unemployment and issuing a refund. You will not have to pay or amend your taxes or anything like that.
Allissa Haines:
You will have to wait, and I'm sorry about that. But that's a pretty good news, and it's worth sharing with people. I would also encourage people to check on what their state is doing in regards to taxing unemployment benefits, and in regards to taxing forgiven PPP funds. Different States are doing different things.
Allissa Haines:
Check in at your state's Department of Revenue site and see how things are going. And make sure you ask these questions of your tax preparer, or if you're doing your own taxes, make sure that the software you're using has in fact been updated to reflect any of these federal or state changes.
Allissa Haines:
We have to be our own advocates here, because tax preparers are just phenomenally overwhelmed, and not everybody can keep up on every state's detail and all of that. Be aware, be your own advocate.
Michael Reynolds:
Right on.
Allissa Haines:
I'm done.
Michael Reynolds:
All right. Well, before we move on, let's give a shout out to our friends at ABMP.
Allissa Haines:
Yay. ABMP, thanks for sponsoring us. They have CE courses you will love that are available for purchase or included free with your membership at the ABMP Education Center. You'll find that at abmp.com/ce. You can explore hands-on techniques, complete ethics requirements, discover all kinds of new courses.
Allissa Haines:
All AMBP memberships include 200 plus video-based, on-demand CE classes. Again, if you're not a member, you can purchase access for one course or a package of courses again at abmp.com/ce. And if you want more from ABMP, you're going to get it, because you can check out the AMBP podcast available free to everyone. That's at abmp.com/podcasts or wherever you prefer to listen.
Allissa Haines:
And I do want to say, I am a little behind on my ABMP podcasts, but I listened to one the other day that was all about ... And I'm scrolling to it, because it's that important. It was really, really good. Okay, now I can't find it, but it was with an Australian massage therapist and author who was talking about rebooking. Oh, with Elicia Crook. It's episode 72, Become a Rebooking Ninja.
Allissa Haines:
It had some great information about rebooking, but just in general, Elicia Crook was just brilliant to listen to. The experience that she brought with her, and her many years of being in a couple of different kinds of offices and running a clinic ... The way she spoke of massage and how we work and how we communicate with clients was one of the best, and also really funny at times, interviews I've ever heard.
Allissa Haines:
And I actually keep meaning to email Darren and Kristin of ABMP to tell them that this episode was truly brilliant. So, episode 72 of the ABMP podcast. You can find that at abmp.com/podcast or anywhere you listen to podcasts.
Michael Reynolds:
Wow. We really do get more with ABMP.
Allissa Haines:
We really do. We're not making that up. And you can get more with ABMP, because the next thing Michael and I are doing after recording this podcast is recording a webinar for them. I'm going to let ABMP tell you what it's all about, but it's going to be pretty good.
Michael Reynolds:
Right on. Speaking of pretty good, what we're going to talk about today is also pretty good.
Allissa Haines:
It really is. And this is legit inspired by a massage therapy student who emailed us and said, "Hey, I'm a student. Would joining the premium community be a good thing for me right now? Or should I wait?" And I was all, "You should join right now." Because she knows she's going to be starting up her own practice.
Allissa Haines:
And I was all, "Join now, because anything you need to know about starting your practice, we've either got a resource for it, or we've got members who can share their experience doing it." So she did, which is really exciting. She joined right away and we connected right away in the community.
Allissa Haines:
And her question was, "How do I figure out my niche or ideal client, when I'm still a student and have such minimal experience working with people? This is also making it difficult for me to write my crisp value proposition. Where do I even start?" I love this question, because it's so true. And I loved that this student was already thinking about niching and specializing, and how they would market their future practice.
Allissa Haines:
It's just ... I love when people think this way, even as students. That said, it's really hard. It's hard to decide what you want to specialize in when you don't have the experience yet. And don't stress about that, because we have some ways out for you. But let's backtrack a little bit and talk about what a niche is.
Allissa Haines:
And we'll go through this quickly, because I know you've heard this from us before, but it's a target. It is a target client, a particular audience, or an approach to massage. There's three facets, three ways you can specialize. You can choose a target market, which identifies characteristics or issues someone has and goes after marketing in that manner.
Allissa Haines:
So, women in their childbearing years or bicyclists or desk workers. And those are kinds of people, kinds of groups with similar characteristics. Or you can choose a health issue, a pathology. Like people with migraines, people with knee injuries or coming out of knee surgery. People with very specific kinds of neck pain. Or people with fibromyalgia or other types of auto-immune issues.
Allissa Haines:
You can pick a pathology or a group of people and market towards them that way. You can also choose to market and specialize based on discipline, the kind of technique you do, like Ashiatsu. If you do Ashiatsu, that's good for deep work. And then, you think about people for whom deep work would be good, and you base all of your marketing on that.
Allissa Haines:
Or a technique like NRT, neural reset therapy, which is a therapy that uses a lot of active participation from the client, can be done fully clothed, and can be good for more than a handful of issues. And then, you think about how you would market towards people who have those kinds of issues, and people who want to be fully clothed and whatever.
Allissa Haines:
Even traditional, and I'm air quoting this, Swedish can be its own discipline. You have to be really good at marketing to make that happen. Otherwise, you just become a generalist. But you can also market based on a particular technique that you do, a type of bodywork or massage.
Allissa Haines:
Now, the third approach is probably not good for a newbie depending ... It's tricky. The third approach is perspective. You're marketing based on an attitude. And that attitude could be, "Maybe you're not being served by traditional medicine. Massage can probably help." Or that's not actually something I would assert, but it is an attitude.
Allissa Haines:
Or one of our members, who I adore and have gotten a massage from in Illinois because she's near my grandparents, Michelle, her perspective in many ways is ... I'm not going to swear, but I'm going to use a substitute swear here, is, "I just give a flip and massage."
Allissa Haines:
It's not, "I target towards headaches," or, "We're going to alleviate this particular issue," or, "I do pregnancy." I give a flip and massage for people who want to come in, get on the table, get a flip and massage and go home. And that's a really awesome attitude, because we don't all have to be a specialist. But she is in that perspective, and how she markets, and very no-nonsense. It's awesome.
Allissa Haines:
There's a lot of different perspectives, which I do not think is going to be the best approach for a newbie, because I think starting out ... Unless you already have a lot of experience in a particular health-related profession, I don't know that you should be making a lot of assertions about attitude or perspective in regards to body work. We're really going to talk a little bit about maybe figuring out your target market or your discipline.
Michael Reynolds:
Can I add something?
Allissa Haines:
Yes.
Michael Reynolds:
Often these will overlap as well, so you can do two or three of these together. For example, you can say, "I target cyclists and I use Ashiatsu, because I believe that is the ideal technique for my population." That basically covers all three of these facets.
Michael Reynolds:
Or you could just simply say, "Hey, I work with business owners and desk workers who have a lot of stress, and my perspective is X." You're basically crossing target market with perspective. You can ... It's often even better to go deeper by crossing two of these together, even three of these together. Don't feel like you have to pigeon hole into just a target market or just a discipline or something.
Allissa Haines:
Yep, totally. Thank you for ... I didn't even think of covering that, so thank you. That's our background on niching. What if you don't know, because you're a student? Oh my gosh. How can you possibly know 20 minutes out of school, having worked on maybe six to 10 people in your class and maybe five other friends and family ... How do you know what you're going to enjoy most or what you're going to be best at?
Allissa Haines:
And the reality is you kind of don't. From my perspective here, it's okay to set up a somewhat generalist foundation. You might not immediately pop out and be like, weightliftermassage.com. You might not choose a super specific business name. You might choose, whatever ... I'm trying to think of a city name, but that's not ... Whatever, like, "Your location, massage." Or "Your name, massage."
Allissa Haines:
Or if you know that you definitely want to work ... You're pretty sure you want to work with at least ... Or say you're in an area ... Sorry. I'm doing this on the fly, which I think is really important to do, to come up with these examples on the fly, so you can see how the brainwork goes.
Allissa Haines:
Say you work in an area like a tech area, with lots of offices and lots of people like software developers and website and tech founders and stuff like that. It would make sense to focus a little bit on people who sit at computers for long periods of time. Right?
Allissa Haines:
Maybe you'd be like, "Relief Massage," or some words or business name that connotes or is related to either your area or whatever. You got to work with that. You got to really workshop. I'm terrible at business names. Anyhow, you can set up this generalist foundation. And I'm not saying be generic in your business name and your approach, but you don't have to be hyper niche.
Allissa Haines:
You don't have to decide you're going to work on cyclists, and your logo is going to have pictures of bicycle wheels in it, and you're going to name your business, "Cyclist Massage." You don't have to. You can start a little more generalist. Keep in mind that taglines are pretty easy to change and evolve once you do settle on a specialty, but you can set up this generalist approach with your business name and your logo and your website.
Allissa Haines:
And then, choose one niche just to start marketing to. Let's say you know you're good with headaches, and you've enjoyed your neck classes. Maybe you've taken some online training or some in-person CES on deep occipital work or TMJ stuff that's related to headache. Let's say you pick that. You pick one aspect that you're very interested in to start marketing towards that audience.
Allissa Haines:
Again, you take a couple of CEs. You write a couple of blog posts about headaches, the different kinds of headaches one might have, self-care for certain kinds of headaches. Like if someone has diagnosed tension headaches, it's pretty easy to give some self-care advice in a how-to video.
Allissa Haines:
You could do outreach to any local pain support groups, especially headache support groups. And you could look at your local hospital or neurology practice to see if anybody's got any support system for people with chronic pain related to headaches. And maybe try to get it in with that group.
Allissa Haines:
You could run a very specific marketing campaign, maybe with some paid advertising on Facebook or Instagram, or even some Google AdWords. I'm not saying drop hundreds of dollars. Maybe spend $100 for a month of some advertising campaigns that target people with headaches, and stick with it for six months.
Allissa Haines:
And then, after six months of really going big on headache stuff, think. Did this get me the amount of headache clients that I want? Did this bring in any other kind of clients? Do my headache people have some concurrent issues, some comorbidities that could be treated well with massage? Should I start targeting that?
Allissa Haines:
Let's say people with headaches ... That can also translate to people who are having trouble sleeping. Do I need to create a whole bunch of resources related to sleep issues and how massage can help with sleep? Is that something I need to dive into?
Allissa Haines:
After six months, really evaluate. Look at what you've done, look at clients that have come in, and decide if you want to keep going hard with that or you want to find something related or completely unrelated to do the same process with. This is a great learning situation too, because once you learn how to market to any particular group or pathology, the same system applies over and over and over again.
Allissa Haines:
You could do it ... Every year, you could be like, "Okay, I'm a little bit tired of headache stuff. I love my headache clients. Some of them have come, and we've had great success and they've moved on. Some of them are going to stick with me for maintenance for a long time, but I don't want any more headache clients necessarily." What do I want? "I want some prenatal clients." Okay.
Allissa Haines:
And then, you just apply all of the same actions to that next specialty and recruit a bunch of clients like that. It's a process. And it's a process that you learn from and can apply over and over and over again. That's really all I have to say about this. I know Michael will probably pop in with some thoughts. My one reminder is to remember, if you're targeting headache clients right now, you don't have to turn down other referrals.
Allissa Haines:
When you're starting a new business, the bulk of your growth is probably going to be from referrals. If you have a headache client who wants to send their 16 year old student athlete in, even if that athlete doesn't have headaches, you can say yes. You have generalist training from your massage education. Great.
Allissa Haines:
And you might find your niche based on experiences you have with other clients who were referred to you for other things. You might work on that student athlete and get very interested in knee issues for teenage girls. And you might get into that, and start looking at how massage can improve the agility and flexibility of young women who are playing certain sports.
Allissa Haines:
You dive into that and, okay, maybe that's the next six months of focus. You don't have to turn down things that come to you outside your niche. Especially, if they're from current clients. That is what I have to say. What do you have to add, Michael?
Michael Reynolds:
I'm not sure I have anything terribly useful to add, but I've been ... Ever since you talked about the tech workers, my brain has been spinning deeper into that, because it's kind of fun. It brings up the point that often the best niche for you is something that you're passionate about already internally. It's something that you do already or something that's about you.
Michael Reynolds:
One example I thought of was ... I know a financial planner who says his service is, "Financial planning for nerds." He works specifically with people that are gamers, people that are in tech careers usually. Maybe they are software developers. They classify as nerds and they play a lot of video games.
Michael Reynolds:
And the name of his financial planning practice is called Open World Financial Planning, because open world is a type of video game. It's the type of game like the Zelda games, where it's this big open world you can walk around and do everything in. Gamers instantly know that term.
Michael Reynolds:
And I think it's really cool that he took a term that is specific to the gamer community, that's going to know what that means and resonate with them, and applied that to the name of his business. I just thought it was really cool, and a good example of using really community-centric terminology that is relevant to your community in your business name.
Allissa Haines:
Okay. You're going to love what I say next. We actually had a member for a long time ... I don't think they're still premium members. But Elizabeth and her husband, whose name I completely forget, they have Nerdy Birdy Massage.
Michael Reynolds:
Oh, yeah.
Allissa Haines:
Remember? I think she must have taken a class with us. And they ... It's a husband and wife massage therapist, and they focus their massage ... They're in an area of a lot of tech, and they focus their massage on gamers.
Michael Reynolds:
And they're gamers.
Allissa Haines:
They are gamers. They're big gamers. And so, Nerdy Birdy Massage, it's got this great logo with pixelated glasses and stuff. It's awesome.
Michael Reynolds:
Yeah.
Allissa Haines:
And their tagline is, "Getting you to the next level."
Michael Reynolds:
Yes.
Allissa Haines:
Boom. That is just amazing. And I was thinking of that when I brought up the tech workers and I wasn't going to expand on it, but it totally fits. They should be partnering with that financial advisor.
Michael Reynolds:
Right on.
Allissa Haines:
It's just awesome. It's great. You don't have to take your own personal passion and apply it to your business. You do not have to find your whole identity within your business, but it can be a really fun place to start. Rock on.
Michael Reynolds:
Yeah. Right on.
Allissa Haines:
And that's what I have to say about that. I'm done.
Michael Reynolds:
Very cool. Love it. Thanks for sharing.
Allissa Haines:
Who's our sponsor?
Michael Reynolds:
I'm glad you asked. Jojoba.
Allissa Haines:
Yay. Jojoba. Hello, Jojoba. We love you. The Jojoba Company is the only company in the world that carries 100% pure first-press quality jojoba. That means that when they squeeze the jojoba seed, they get less of the wax ester out of it, but it's a much higher quality. And they only use that pure first-press of jojoba. It's kind of awesome.
Allissa Haines:
My favorite thing about them is that it's non-allergenic, so I can use it on any client and every client without being concerned about an allergic reaction. It's non-comedogenic, so it's not going to clog pores. And you, my friends, can experience the beauty of jojoba for 20% off when you use our link massagebusinessblueprint.com/jojoba. They have a beautiful, shiny new website, which you should totally visit.
Michael Reynolds:
Oh, nice to know that.
Allissa Haines:
Yeah.
Michael Reynolds:
I'm going to check it out.
Allissa Haines:
Quick tips. What do you got, Michael?
Michael Reynolds:
I do have just a minor quick tip. I was excited that the eligibility age in my state for the COVID vaccine was lowered as of the beginning of this week to 45. And so, I was able to get appointment for this Saturday. So, I'm getting my first COVID shot this Saturday. And it reminded me that a lot of people, when I told them, they're like, "Oh, really? I didn't know that."
Michael Reynolds:
I think a lot of people have just given up and said, "Well, it's just not going to get around to me for a while. And I'm not going to be eligible for months." And we just stopped monitoring it and checking. In my state, anyway, I'm proud of what's happening. In my state, they're lowering it pretty rapidly, the age eligibility that is.
Michael Reynolds:
And so, check your state, just monitor ... Maybe daily, just check the state website. Make sure you're keeping up to date. I'm pretty up to date, because I'm on Facebook and lots of social sites, and I get news really quickly. But not everyone is plugged in, in that way.
Michael Reynolds:
And so, just monitor your state's website. Reload every day and just go check. Or see if they have alerts they can send you and monitor that carefully, because you never know when your age group might come up for eligibility for the COVID vaccine.
Allissa Haines:
Word. And it's going to happen pretty quickly now, because production is ramped up. States are getting more and more doses every week. President Biden has instructed every state to have vaccination open to every adult by May 1st, and promised delivery of enough vaccines to cover the entire population of the adult population by the end of May.
Allissa Haines:
That's a couple months earlier than expected. Fingers crossed that will all hold. But most states, you can go to your state's website and you can sign up for some email or text alert system. I got the text yesterday, saying that our governor today is going to release the remainder of the vaccination plan, as far as when certain groups and ages and such can get vaccinated. We're expecting that information today, so that's good. And I also read-
Michael Reynolds:
Along-
Allissa Haines:
... I'm sorry. Go ahead.
Michael Reynolds:
... Sorry. I was going to add one more thing. Along with that, if your state is anything like mine, they hastily put the website together. It's pretty good. It works pretty well to register online, but there are some things missing.
Michael Reynolds:
There's just some ... Like you can't reschedule or cancel online. If you try to register, and then get an earlier date, you can't go back and do anything. There's a few things they just clearly didn't have time to implement. And so, we have a number of 211 in my state that you call and the people are super ... Is that every state? Is it 211 everywhere?
Allissa Haines:
I don't know, but it is in Massachusetts. So, there you go.
Michael Reynolds:
It might be everywhere. And the people that answered the phone are really, really helpful. They're actually really good at this, at least where I called. And they were able to get me rescheduled for an earlier day at a further away location. Because I was like, "Oh, well, I'll just drive a little further and maybe get it earlier."
Michael Reynolds:
So, if you're having trouble with the online system or it's not quite working for you, please do not hesitate to call. My experience has been lovely. And the people I've talked to that have called the number have also had a great experience with the people trying to get people scheduled. Don't be afraid to pick up the phone too.
Allissa Haines:
Word. And I did read that for kids, it's expected that kids 12 and up will be able to be vaccinated towards the end of the summer. Right around the time that school is beginning for the next year of school. So, that's good. And then, for younger kids under 12, it's looking like maybe another nine to twelve months.
Michael Reynolds:
Yeah. I think Moderna is doing trials on kids right now.
Allissa Haines:
They are. They're doing the 12 to 18, or 12 to ... No. Moderna is doing 12 to 18. Pfizer's doing 12 to 16, because Pfizer's already okay for 16 and up. That is ... My family is planning to live at our current level of lockdown until everyone in the household is vaccinated. We're not going to go on vacation this summer. Not that we do anyway.
Allissa Haines:
We're not going to be doing a lot of visiting. We're not going to be doing a ton of socializing, except for some outdoor distance stuff with close family. But it's good to be able to see that light at the end of the tunnel. And it's helpful for the kids' psyche too, to see what their summer's going to look like, and know that the start of next school year is going to be mildly less terrifying. That's good.
Michael Reynolds:
Indeed.
Allissa Haines:
Anyhow, we're done. Take us home.
Michael Reynolds:
All right. Well, thanks for joining us today. As always, you can find us on the web at massagebusinessblueprint.com. If you are not a member of our community yet, feel free to check it out. You can join for 30 days free and poke around and see if you like us. If you do, you can stick around.
Michael Reynolds:
We'd love to have you check us out. With that, you can email us if you want to at podcast@massagebusinessblueprint.com. Have a great day. We will see you next time.
Allissa Haines:
Bye.