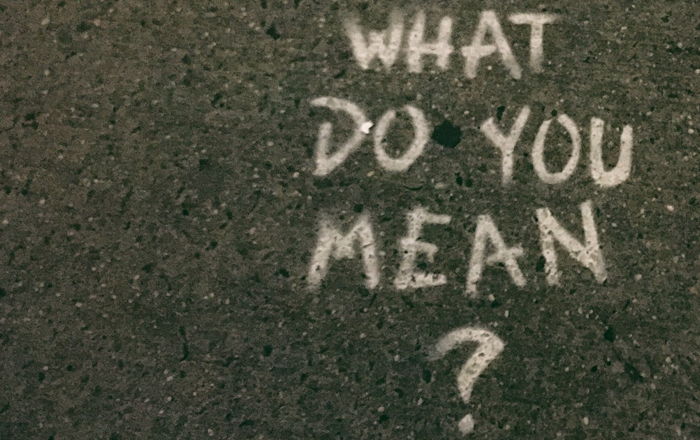 Weekly Roundup
An email about rebranding
Discussion Topic
How do I screen first-time clients? Allissa has some scripts!

Have you had a massage before?
Why are you seeking massage?

Obvious red flags




Draping is too warm
Vague groin issues, (ask about injury)
Prostate massage

How to refuse

I don't think I'm the best MT for you
I don't have a good referral, maybe look for PT specializing in INJURY
That is not a service I provide.
I am not comfortable with that.
Quick Tips
A brief recap of Microsoft ToDo
Sponsors
Transcript:
Sponsor message This episode is sponsored by The Original Jojoba Company. I firmly believe that massage therapists should only be using the highest quality products because our clients deserve it and our own bodies deserve it. I have been using jojoba for years and here's why: Jojoba is nonallergenic; I can use it on any client and every client without fear of an allergic reaction. It is also noncomedogenic, so it won't clog pores. So if you've got clients prone to acne breakouts, jojoba is a good choice for them. It does not go rancid. There's no triglycerides, so it can sit on your shelf for a year-plus and not be a problem. And that's what also makes jojoba a wonderful carrier for your essential oils as well. It won't stain your 100% cotton sheets, so your linens are going to last longer. The Original Jojoba Company is the only company in the world that carries 100% pure, first-pressed quality jojoba. And we are delighted to be their partner. You, my friends, can get 20% off the price of the product when you shop through our link massagebusinessblueprint.com/jojoba.
Michael Reynolds Hey, everyone. And welcome to the Massage Business Blueprint podcast, where we help you attract more clients, make more money, and improve your quality of life. I'm Michael Reynolds.
Allissa Haines I'm Allissa Haines.
MR We're your hosts. Welcome. Thanks for joining us today. We are happy you're here.
AH We are delighted. How are you this morning, Michael?
MR Doing well. It's kind of a grayish, early fall morning, kind of cozy. It got a little bit of a chill in the air, got some Halloween decorations out. So yeah, I'm feeling good.
AH Good for you. What're you reading?
MR What am I reading? Well, I am reading a book by a fellow financial advisor. Those who maybe are new to the podcast maybe didn't know I'm -- in another life, I'm a financial advisor, and I'm in a mastermind group of other financial advisors that meet every week, and we kind of share challenges. And one of those members wrote a book, and he's going to -- these members, by the way, have become friends of mine, so I consider him a friend. He's someone I've known for about a year and a half now and have really kind of gotten to know each other's businesses and lives really intimately as we work together, so definitely call him a friend. He's a great guy.
And he wrote a book called You're Making Other People Rich, and I had him featured on my podcast last week. And I'm about 85, 90% finished with the book, and it is really good. It's a really easy read, and it's a really, kind of no-nonsense, insightful overview of kind of how to kick yourself in the butt financially and get your finances in order. And it's out for preorder right now. I think it releases really soon, like any day now, but it's at ryansterling.com/book. The author is Ryan Sterling. And he's also got a great podcast out as well where he interviews people taking their journey to the next step. He interviewed somebody who had a -- was serving a life sentence in prison and kind of reinvented his life, and someone who overcame a weight loss journey, and a whole bunch of stuff.
And so this book is -- like I said, it's really good. I really like it. It's a really nice, kind of no-nonsense financial kick in the butt with a lot of really practical tips like some nice little behavioral tips on how to curb spending and manage cash flow better and -- anyway, I highly recommend it. I really like it. So again, that's at ryansterling.com/book, and you can preorder, or depending on when you listen, it's probably out by the time you listen to this, and you can grab the link in the show notes as well. So that's what I'm reading.
AH Sweet. I heard him on your podcast episode of the Redefining Wealth podcast. Did I get that --
MR Wealth Redefined.
AH Wealth Redefined. I was so close, Michael. I was so close.
MR You were close. You were close, very close. That's okay.
AH I heard your interview with him last week, and it was really good.
MR Thanks.
AH Okay. So I'm reading --
MR What are you reading?
AH I'm reading emails from our listeners and readers, and specifically, we got an email from someone -- I think it was through the contact form on the website, so I'm hoping it's a podcast listener. But they asked a really great question, but I couldn't answer because they typoed their email address in the form. So I tried to reply, but it kept getting bounced back. And I tried a bunch of different versions, but it didn't happen. But it's a good question, so we're covering it today in the "what am I reading?"
So this reader asked, "I am wanting to revamp my massage business, including my business name. I've had my own practice for five years and I don't like my business name at all. I'm going to be moving into a new location within the next year and was just wondering if you would recommend changing everything at the time of the move as a new opening, or just transition it ASAP."
My suggestion -- and I'll ask you yours in a moment, Michael -- mine is that I would totally wait. I would do the total rebrand at the time of the move because it seems silly right now to buy new brochures and new business cards and potentially new signage just to have to do it all again in under a year. That's a big expenditure, so I would say wait. Take the time now to get all of your new branding ready. Get your business cards ready to print, have your signs designed, anything else. Have your new website copy written. Have it all ready. And then when you leave your old office, maybe give yourself a week off in between to move your stuff and get all the new branding set up, and you can order the signs ahead of time, and you can just launch, boom, with all of that material prepared. So I would say hold off because it's going to save you a bunch of money on collateral.
What do you think, Michael?
MR I agree 100%. And I'll add another good reason is it usually takes people quite a while to get their branding in order, so go and start now. Take the next year and get your logo designed and take your time with it, and get your new messaging set up, and work on your new website. Take this next year to do it all really well so you're not rushing it when you move. So that's -- I agree 100%. Wait till you move. But start the process of thinking about it now.
AH Well, I'm glad we agree. And that's what we're reading.
MR Right on.
AH Who's our first sponsor, Michael?
MR All right, our friends at Acuity.
AH Yay.
Sponsor message Acuity is the scheduling assistant that makes it easy to run your traditional business and also to transition your traditional business into a virtual business if that suits you. Acuity is the business suite that takes hours of work off your plate, gives you the freedom to focus on all the other important aspects of your business or your side hustle. And you -- let's see. I'm just scrolling down because I have so many bullet points about what nice things I can say about Acuity and things that I love. My favorite is that you never have to say, what time works for you? again. Clients can quickly schedule your real-time availability and book their own appointments. They can reschedule themselves with a click, and they can even pay online straight from your website.
AH And I will say that I am officially back to work massaging, at least on a very part-time basis, and I revamped my whole Acuity. I have streamlined my menu. I have a discount code for senior citizens, but I only have two appointment types, 60 and 90 minutes. I'm asking clients to pay with the little "pay for your appointment" button that I put in their reminder email. It's working beautifully, and it's so little work for me. And I have structured my schedule. This reopening is all about boundaries for me, so I've structured my schedule so that I have very specific appointment times. You can get a 1, a 3, a 5, and a 7, and that's it. And it's working really, really well. It's so clear. It's helping me maintain my scheduling boundaries.
Sponsor message And you, my friends, can get a 45-day free offer when you sign up today using our link massagebusinessblueprint.com/acuity.
MR Yay. Thanks, Acuity
AH Thank you.
MR I will also say we build websites for members too, and Acuity is the one -- I've worked with a bunch of different types of schedulers, and Acuity always is the most elegant and the one that integrates the best with websites and just looks great.
AH Well, that's nice.
MR Yeah.
AH Yeah, it was really easy, even when I was using it at a website that I DIYed with Weebly or something. It was just super easy to slap the code in, and it's great. So yeah, I'm glad you've had that experience, too, at your more refined end of website design.
MR [Laughing] All right. What are we talking about today?
AH Well, today, our topic is inspired by a premium member who asked, "Do you do some type of intake before you book a first-time client that you don't know? I just started my own practice." So there's our background there. So she -- this Premium member is starting her own practice and is a little -- she uses online booking but also wants -- feels like she needs to do some kind of more intake as opposed to just having a stranger book online and then walk into the office. And I'll go so far as to assume that she wants to do this to make sure they're the right kind of client for her and also to make sure they are not someone looking for services that are not so much massage, and we all know what I'm talking about.
So I have found the best way to initiate a conversation with a first-time scheduler is, one, set up your -- if you're using an online scheduling system, set it up so that first-time clients have to call you to book or email you to book and initiate that conversation. And starting the conversation is actually pretty easy, and there's no -- I don't have a set flowchart of answers that they might have and how you respond to them, but at this point, if you've made it through massage school, you can probably hold a basic conversation about this with a potentially new client. And my favorite two questions to ask are "Have you had massage before?" and "Why are you seeking massage?" And the answers to these will start a conversation that can help you decide if this is a good client for you, and it can help the potential client decide if you're the best massage therapist for them.
"Have you had massage before?" A lot of people are going to say, yeah, I went a long time ago, somebody gave me a gift certificate; or yeah, I went on a cruise, but it was terrible, or -- I don't want to rag on cruise massage therapists; there's lots of wonderful cruise massage therapists. But they'll tell you about either a good massage they got or a bad massage they got, or they'll tell you that they used to go to see someone regularly, but then they moved or retired or whatever, so they -- or they'll say, no, I've never had a massage before.
And either way, these -- that question will likely lead you to the next one, which, again, is "Why are you seeking massage?" And some people are going to say, I have a lot of stress, or my knee has been bothering me and my doctor suggested it, or I hurt my shoulder at CrossFit and the CrossFit coach said that massage could help, or whatever. Whatever that reasoning is, that's going to help you with the second part of the conversation.
Now, I think the root of this question, again, is to weed out clients that aren't a good fit for any variety of reasons. So obvious red flags that the bulk of us know, if someone asks if you require draping because draping makes them too warm or they find the draping distracting. I think if someone wants to get a massage and be naked with no draping, I think that we can parse out the service that they're actually looking for, and then we can say, no, I do not provide that service.
If someone, a client, is making very vague references to groin issues -- and I don't want to say that every person who says they have a groin injury has to be a red flag, but that's something that you ask about. "Did you have an injury? Are you playing sports? Has a physical therapist or physician recommended that you seek massage for this groin injury?" And then that will guide you further. Straight up red flag, if someone asks for prostate massage, there you go. And the responses to this will help guide you.
And if someone says they have a groin pull or something and they are very -- they can describe it very clearly in anatomical ways, "I have strained my vastus medialis playing tennis, and my trainer suggested blah, blah, blah," that's -- you can -- your comfort level may increase with seeing that client. If it's vague and they haven't seen another professional, then your comfort level may decrease. And at that point, it's okay to refuse the client and say, straight out -- I'm going to give you some scripts here: "I don't think that I'm the best massage therapist for you. I don't have experience with that injury." And you could also say, "I don't have a great referral for you as far as massage. Maybe you could look for a physical therapist that specializes in treating that injury." Straight up, "That is not a service I provide," or "Nope, I'm not really comfortable providing massage for that particular health issue." And that's it. End it there.
And some people will, especially if they're a little bit shady, are going to try to talk you into that. And you can just say, no, I don't think I'm the best massage therapist for you, but thank you so much for calling and good luck in your search. And hang up the phone. It is okay to hang up. And it is okay to block their number. That's fine too. So I think I've -- I worry I presented a little bit of a negative approach here, but -- because -- but I think that's what we're trying to do. We're trying to screen out and prevent negative experiences.
I will also say that when I, back before I was doing online scheduling and even when I required a phone screening for first-time clients, my go-to questions were "Have you had a massage before?" "Why are you seeking massage?" And then I would ask, "Do you have any health conditions that I would need to know about ahead of time?" And sometimes, people are like, I don't know. And so I would expand. I would say, do you have diabetes? Do you have any cardiac issues? Any seizure problems? Any autoimmune stuff? And that also lays a really good groundwork so that they know you're talking business here, so if it is someone looking for services that you do not provide, that's going to screen them out. That's going to tell them that you're probably not the best massage therapist for them either because you're dealing with this from a very medical-oriented point of view and they're probably not going to get sexual services.
So those are my top questions. "Have you had massage?" "Why are you seeking massage?" and maybe, if you feel it's appropriate, "Do you have any medical conditions I need to know about ahead of time?" And you'll cover that in your intake form anyway if that gets that far, but I like that verbal exchange that happens when you ask that. So that's what I think, and those are my scripts for getting out of it if that phone screening demonstrates to you that they're not a great client for you.
And that is all I've got. Michael, do you have anything to add back from your days in practice?
MR No, I really like that. I like keeping -- the way you keep it simple, you know, "Have you had a massage before, and why are you looking for a massage?" It's super simple and keeps it very direct, so I really like that.
AH Yeah. And there's no checkbox of what is an acceptable answer or an unacceptable answer -- well, there's some pretty clear unacceptable answers -- but it's just about the conversation that happens. It can't be specific. You just have to go with your feeling. And you have to not feel bad if you turn a client away. It's going to happen. There will be times in your career where you turn away a client who could've been wonderful and not at all inappropriate. And there will be times where you probably make the wrong call, and it's not till they get on your table and they're touching themselves weird that you realize you made the wrong call. But that's okay. We have to learn how to handle these situations. And more often than not, you're going to get this decision right. And you know, a little extended conversation will help that.
MR Right on.
AH Michael, who is our next sponsor?
MR All right. Let's talk about where to get some amazing hand sanitizer from Pure Pro.
AH Yeah, dog.
Sponsor message This episode is sponsored by Pure Pro massage products. Since 1992, Pure Pro has distinguished itself by adhering to the values of quality, purity, efficacy, education, and now the company that you trust is making hand sanitizer that we all need to operate safely in a COVID-19 world. Pure Pro's hand sanitizer meets the strictest sanitizer criteria, which is in fact from the World Health Organization. They require 80% ethyl alcohol, and that is what Pure Pro has. And all of that alcohol is naturally derived from corn. It's not wacky synthetic stuff that's more irritating to your skin. I have also learned, my friends, in learning more about Pure Pro's hand sanitizer, that sprays are actually much better than gel. So if you've got a gel or something that's not super liquid, it probably doesn't meet that 80% criteria because that 80% is what kind of turns it into a liquid. And those gels leave that weird sticky, tacky feeling on your hands. And they leave that layer of gel gunk that -- I think it's a polymer -- that kind of spreads germs around a little more versus eliminating them with the alcohol content. It sprays on and dissipates quickly, so there's no residual lingering scent. There's a very quick hit of the ethyl alcohol smell, but that dissipates quickly. You can buy it in bulk. The gallon size comes with a pump, and you can just keep filling and refilling your 8-oz spray bottles. You can keep it in your massage room, at your front door, at your desk, and anywhere else you want to be extra safe. I will tell you that my kids have it in their backpack, I have it in my purse, we have it on our kitchen counter, and I have it in four different locations at my office. And you, my friends, can get $10 off your next hand sanitizer purchase of $40 or more using the code BLUE10, all caps, BLUE10, at checkout. Go to massagebusinessblueprint.com/purepro, use BLUE10 for $10 off your next sanitizer purchase of $40 or more.
AH Thank me later, people. This is good stuff.
MR I think I'm going to get some because one thing you mentioned really appealed to me because I have really sensitive skin. And so I get eczema sometimes, and hand sanitizer kind of cracks it sometimes. It really is tough on my skin. And so the fact that you mentioned that it's better on your skin and is more natural, that actually really appeals to me.
AH Yeah.
MR So I'm going to pick some up.
AH It really is. And I want -- a full discloser here. I have a working relationship with Pure Pro as well, so I got to try it for free. And you've seen me -- if you've looked at some different materials in different publications in the industry, you've seen me do a video about how great this stuff is. But I've learned so much about it. It's got -- so the Pure Pro formulation is the 80% ethyl alcohol from corn, and there's a little bit of glycerin, just a little bit, not so much that it's slimy. You can spray this on your steering wheel, or you can clean your phone with it. And that keeps your skin from getting crazy dry with it. And then there's a hint of hydrogen peroxide, which is just a chemical component that helps everything blend together properly so that the ingredients don't separate in the bottle. And it's so effective, and it dissipates so fast, but it does the job.
And I really -- I sold Walt on it, the chemist who wanted to make his own and dah-dah-dah-dah-dah and was trying all these different ones. And then, of course, he went out and bought all the kids school supplies, and the school -- return-to-school guide said very clearly that the formulation had to have at least 70% ethyl alcohol, and he got them some gel that has 60%. And I was like, huh-uh, I got a box a box coming tomorrow. And again, I've known Dianna and Pure Pro for years. She gave me a big box of samples that had the -- where the labels were a little wrinkled, so it was the seconds, and I have given them to librarians and school teachers and a handful of the clients that I've seen and my colleagues, and everybody loves it. So yeah, everybody, massagebusinessblueprint.com/purepro. BLUE10.
MR [Laughing] All right.
AH What's your quick tip, Michael?
MR Quick tips. So I'm going to try to keep it quick, but it's going to be a little more of a quickish tip. And this comes from a discussion we had in office hours recently. So Allissa and I did an office hours a couple days ago -- I guess, by the time this airs, probably a week and a half ago -- and it was a productivity and time management office hours because in our Community, we go by themes each month, and the September theme was time management productivity. And we had a discussion about just how do you wrangle all the stuff you need to do and get it done, and what apps do you use and what tools and systems, etcetera?
And so Allissa and I both talked about the app that we use, which is Microsoft To Do, which is kind of the replacement for Wunderlist. So if you've been listening for a while, you've probably heard us talk about Wunderlist, which is -- it's out of -- it's not in production anymore. It's now not available. But for a long time, it was our to-do list of choice. And Microsoft To Do purchased Wunderlist and kind of replaced it with their version, which, in my opinion, is even a little better. And so I wanted to give a run-through on if anyone is out there in the same situation as our members that we were talking in office hours with, you might be trying to figure out, how do I come from this six months of just not feeling put together and just feeling -- just a lot of stress, a lot of change, a lot of stuff on hold, just craziness. And now, many people are kind of coming out of this thing, okay, I'm going to maybe think about starting to practice again, maybe I'm already back to work, maybe I want to kind of get my business stuff in order, so how do I get organized again? How do I get back to a productivity system when I've been so not in one for so long?
I'm going to run through how I use Microsoft To Do, and I think Allissa uses it in a similar way, and she might jump in as well. But first of all, as far as apps, I look at lots of apps. I have -- for any given thing or product or need, I look at a bunch of apps, and I test a whole bunch. And I usually find one I really like. And so the one that I really like is Microsoft To Do, and it's free on the app store. It works on Mac, Windows, iPhone, Android, any device you have. It's on the web as well; it's a web-based version. And I really like it because it lets you organize your to-do items in a way that is more of a flow and is fluid and flexible as opposed to just this rigid to-do list.
So when I approach it, I don't like to think of a to-do list as just this one rigid, set-in-stone to-do list. To me, you first want to separate by context. And so for me, context means things like different businesses and family stuff and non-profits I serve with and shopping lists and just various things like that. So I separate by context. For you, it might be something different, but that's how I do it. So I've got a Massage Business Blueprint list, I've got a family list, an Elevation Financial list, a church list, a Healwell list because I serve on the board, and so different stuff like that. So what I do is, when there's something I need to get done, I don't just slap it on the to-do list and hope I get to it. I put it, first of all, in a context. So if it is something that is personal or family, it's going to go in my family list. If it's something for Massage Business Blueprint, it's going to go in that list. But I don't just leave it there. Every single thing I've put in there has a due date attached to it. I'll tell you why in a minute.
So I put an item in the list, and I put a due date. It might be today, it might be tomorrow, it might be next week, it might be in six months, but everything has a "to do" date. And the reason I do that is because then, when I look at my day, I pull up the Planned section. To Do has a section called Planned, which is going to tell you what is popping up that is due today. And so when I look at that, I see at the top of the list the stuff that is due today. It's pulling it all in from different lists, but it's putting it into one view for me. And then if I don't get stuff done, it stays there at the top of the list until I check it off. So right now, I have -- I'm looking at my list, and it says "Monday, September 21st" because there's one thing left from Monday I have not checked off. Right below that, it says "Today." It's got four things on the "Today" list. So at any given time, it's going to pop up and it's going to show me exactly what is due or overdue at that moment, and the rest of the stuff that I have on the lists in various contexts is not showing up yet because I don't need to deal with them yet.
So it's a really good way to design your to-do list to not be overwhelming because you're only looking at what you need to look at at one given time. You're not looking at the 25, 30, 50 other things that is kind of buried away in different lists. They're going to pop up when you need them to pop up. You just wait for that to happen.
I also really like the concept of don't be so rigid that you get stressed out. If something is not going to happen right now, change the due date. Click on it, change the due date, push it out a week, push it out three weeks. Let your action items be fluid and go with how life really happens.
So that is how I arrange my To Do item. That is how I Microsoft To Do. It's a really good app for managing this stuff. It syncs up on all platforms. So if I look at it on my phone and check something off, it gets checked off on my computer, so it's all synced up and really nice. So if anyone's looking for something to help them get organized and kind of get back in action from a productivity standpoint, Microsoft To Do, check it on the app store. It is free, and it's the one that Allissa and I both use.
So anything you would add, Allissa, on how you use it?
AH Yeah, I use it pretty similarly. And I will also note that it can be as forgiving or as strict as you want it to be. I had a whole bunch of wacky things pop up last week, and I pretty much blew off the bulk of my tasks. But today, they show -- when I got back to my computer today, I looked at it and I saw which ones had, in theory, been due last week, and I adjusted their dates. But if you've got something that you don't want to be flexible, you can actually set up a reminder so it will remind you of that particular task at the day and time that you want it to. And so if you've got the app on your phone, it will give you a little ping and remind you. So something super important and it can't be flexible, if I have hard deadline, I'll just set that item up with a reminder for whatever, that day or the day before, and then it is less forgiving with that particular task. So I don't -- it has taken away all of the stress about forgetting something. So that's really nice. And that's all I have to say about that.
MR Right on. Yeah. And actually, side note on it as well, I'm pretty sure that we're going to do a deeper-dive office hours specifically on setting up and managing Microsoft To Do for productivity because a lot of people have said, hey, we want more. So we're going to do that. So if you're a Premium member, look for that already. If you're not, now's a great time to consider joining because we're going to do that. So you might like that too.
All right. Anything else?
AH That's it. I don't have a quick tip today.
MR All right. Well, let's wrap it up there, then. Hey, thanks for joining us today. We always appreciate you being a listener. You can find us online at massagebusinessblueprint.com. And as I mentioned before, if you're not a member of our Community yet, now's a great time to join. A lot of people are kind of gearing up for re-entering practicing massage and kind of slowly getting their business back in order, so if that's you and you're not a member yet, jump in and you get 30 days free to try it out. And there's a ton of stuff there for you, ton of resources, ton of support, ton of peer mentoring, just so much stuff to help your business. So check that out, massagebusinessblueprint.com. And thanks, everyone. Have a great day. We'll see you next time.
AH Bye.