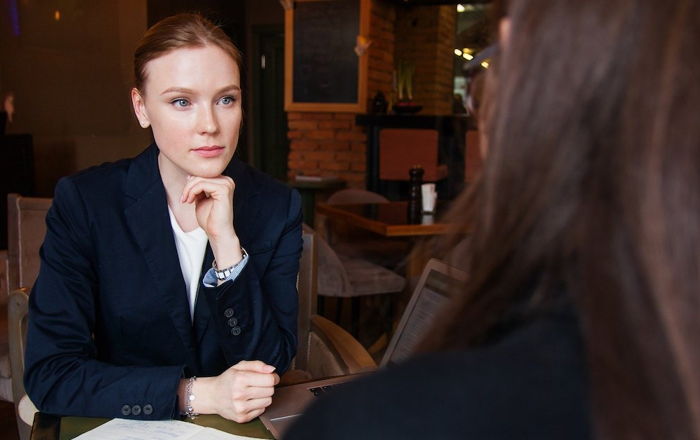 Friends, neighbors, Uncle Pete who had a paper route that one time in 1983… Everyone has advice for small business owners. How can you decide when it's relevant?
Sponsored by: Acuity Scheduling & The Jojoba Company.
Transcript:
Sponsor message This episode is sponsored by The Jojoba Company. I believe that massage therapists should only be using the highest quality products because our clients deserve it and our own bodies deserve it. I've been using jojoba for years and here's why: Jojoba is nonallergenic; I can use it on any client and every client safely without a fear of allergic reaction. It won't clog pores so I can use it on all my clients who are prone to acne breakouts. Jojoba does not go rancid; it makes jojoba a great carrier for essential oils. And it won't stain your 100% cotton sheets. The Jojoba Company is the only company in the world that carries 100% pure, first-pressed quality jojoba. And you, our listeners, can get 10% off orders of $35 or more when you shop through our link massagebusinessblueprint.com/jojoba, that's J-O-J-O-B-A. massagebusinessblueprint.com/jojoba.
Allissa Haines Hey, everyone. Welcome to the Massage Business Blueprint podcast, where we discuss the business side of massage therapy. I am Allissa Haines here with your final December business affirmation/conversation about little things you can think about without actually having to do anything because y'all have been busy enough this month.
Our final episode in this little short series is about weighing advice. And yeah, that's it. Weighing advice. And I'm going to tell you the story of how this came out and why I got a little persnickety about it. I am in a local discussion group for massage therapists in my state, and a new graduate popped into the group and said, I am looking for employment — I just got out of school, I'm looking for employment, but I have a job where I already work — I think it's like — I'm not sure if it was four or five afternoons a week. This person works in an afterschool program, so from like 2 to 5, or something like that, most days per week. So they were looking for a job where they would do massage in the mornings or evenings, but they didn't really want to work weekends. So they put this out there and said, you know, I'm in this area, I'm looking for employment, and every single comment that came in was so super negative to the point where some people even suggested that he re-think his career choice. Now, mind you, this is someone who just got out of massage school, and people are telling him he should rethink his career choice because you absolutely have to work weekends if you're going to be a massage therapist.
And this really, really rubbed me the wrong way, and it made me think about who you should accept advice from, especially when you ask a question like that to the masses. How do you prepare yourself for the answers that are going to come in that are not relevant or don't speak to your situation?
So let's talk about that a little bit. First of all, remember that — I'm going to cover some general business stuff, and then we'll dive into specific massage business information. But don't accept advice from people who don't understand how a very small microbusiness works. And we talked about this a little bit in the last episode, but the term "small business" can apply from anything from a massage therapist doing three massages a week to someone making a product that — with 10 or 15 or 20 employees who makes hundreds of thousands of dollars a year in gross. So that term for small business, I kind of hate it, which is why I refer to one-person massage business as microbusinesses, typically someone working part-time or full-time in massage, grossing around $100,000 a year or less doing massage. And that's a gross number; that's not your net take home. So that's my — that's how I define a microbusiness.
So first of all, you know, when people give you business advice about what events you should be going to or how you should be networking or how you should be advertising or spending money on print advertising or television or radio or all the things you could be doing to advertise and network and market your business, is that advice coming from people who understand your small, personal, service-based microbusiness? And if it's not — I'm not saying you should totally ignore that advice because much of it will apply to a microbusiness — but measure it, and measure that advice carefully. Weigh it. Does this really — does this approach really apply to my service-based microbusiness? You don't want to take business advice from people who cannot see the context of your situation, who cannot see out of their small little box of old-school how businesses used to operate. And much of old-school business is still valid, but it's something you want to be really mindful about.
I'm going to jump to our halftime sponsor, and then we're going to talk a little bit about weighing the advice of, specifically, other massage therapists.
Sponsor message Our halftime sponsor is Acuity. And Acuity Scheduling is our software of choice. It is your online assistant working 24/7 to fill your schedule. No more phone tag. Handle your forms beforehand, customer service is a delight, and you can get a special 45-day free offer when you sign up today. And you can check that out at massagebusinessblueprint.com/acuity.
AH All right, so how do we handle it when we get — when we ask for or we just get advice from other massage therapists? Well, like everything else, we have to take it with a grain of salt. We have to think, okay, does this person understand my situation? Now, in the example that I provided, this person was very clearly asking for employment options. He wanted to be hired. And a lot of the response was super valid in that they were like, hey, listen. It's going to be hard to find employment that doesn't require you to work the weekend. That is 100% right. But no one was positive in any way about this guy that still had plenty of opportunity to work mornings and evenings. They didn't even say, well, you might have to work one short shift on a weekend. They were like, nope, this is absolutely not possible; no one's going to hire you.
And until I jumped in — and maybe this is completely off track because it's not necessarily — and again, he might have to weigh my advice — but I jumped in and talked about it could be harder with employment, but this could be an opportunity that's ripe for him to explore starting his own business. And here are the things to consider: he could still work in the mornings, he could still work some evenings, he doesn't have to work every evening, you don't want to work late night and then also have to work in the — the next morning, and it can be really challenging to work a split shift. Because I even offered some sample schedule stuff that was like, hey, you could see two or three clients in the morning and still see one or two at night after, but you'd want an office that's nearby so that you're not hauling an hour back and forth to all your different jobs, and here's how it can be working a split shift, which is something that I have done a different points in my career, where I've seen a couple clients in the morning, gone and done another job in the afternoon, and then come back to my office at night. That can be really exhausting. Here's the context of that. Here's all the little factors that could help you design a business that in fact allows you to keep your afternoon job in an afterschool program that you obviously enjoy and is also going to financially sustain you as you build a business.
Advice with context, advice with understanding, and advice that's not highly polarized — like you absolutely can do this; you absolutely cannot do that — context, lack of polarization, all of these things are wonderful. Don't take advice from people who cannot see the context of your situation, are unwilling to explore the variables with you. People who think they know it all, usually know less than everyone else. Including me. So I hope that some of these tips about weighing the context, weighing the source has helped you think through how you might weigh advice that comes to you when you're running your small business because Lordy knows there is no shortage of people who want to tell us what to do. Again, me included.
I hope that you have had a wonderful December. I hope that these episodes have been thoughtful, but not too exhausting for you. And I am so excited that next week we're going to come back, Michael and I, with our three words for 2020. It's going to be really great. Have a wonderful new year.