Episode 265
Nov 29, 2019
What's an NPI number and do you need one?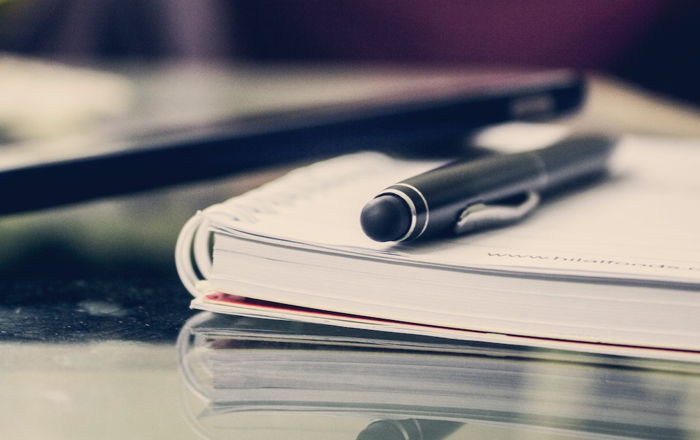 What's an NPI number and do you need one?
Learn more here and get one here.
Sponsored by: Acuity Scheduling & The Jojoba Company.
Transcript:
Sponsor message This episode is sponsored by Hobacare Holiday Gift Packs. This year, Jojoba is making it easy for you to share the love of jojoba and take the hassle out of holiday gifting. Holiday gift packs are available in packs of 12 or 24, and they make great gifts for clients, family, and friends. And Jojoba is offering these packs at cost, so they're a great value for you and an affordable option for client gifts or stocking stuffers. Each pack includes a 1-oz. bottle of jojoba, a $5 gift card towards a future purchase on jojoba, packaged in a lovely burlap gift bag with a beautiful gift tag and a red and white string. And the bag has room to add an additional item if you'd like, something that makes sense for your massage practice, like a bar of local soap or natural lip balm or herbal tea or a nail file or whatever you want. A 12 pack is only $24. That is $124 value, people, for only $24. The 24 pack is $48. And there is free shipping on the gift packs. These packs will be available for a limited time only through December 15th, 2019. They are available for pre-order now and shipping starts November 4th. You can go to massagebusinessblueprint.com/holiday to order your Jojoba Holiday Gift Packs. That's massagebusinessblueprint.com/holiday.
Michael Reynolds Hey, everyone. Welcome to the Massage Business Blueprint podcast, where we discuss the business side of massage therapy. I am Michael Reynolds.
Allissa Haines I'm Allissa Haines.
MR We're you're hosts. Welcome. Glad you've joined us today. Allissa, what's going on in your world?
AH Well, I mean, we're recording this a day before Thanksgiving, and we are — it'll — this episode will air the day after Thanksgiving. So I feel like there's a lot that's going to happen in the next 36 hours.
MR There's a lot of pumpkin pie that's about to be eaten.
AH Yeah. [Laughing] So what are you guys doing?
MR Well, I'm happy because I'm getting sushi for Thanksgiving.
AH That's wonderful.
MR Yeah, so we're hosting this year. My in-laws are coming over, my brother-in-law and his wife and their little kid, and so we're going to have a nice little smallish family gathering. My mother's coming into town as well. So we're going to host at our new home. And we're going to have the traditional turkey stuff, which I'm not a big fan of, so I'm going to get sushi. And there's a couple other people that also want sushi, so I'm really excited because I get to go non-traditional Thanksgiving food. So really excited about that.
AH Yay. I'm so proud of you. That's really outside the box for you, man. Not the sushi part —
MR Well, I'm —
AH — but breaking from a tradition like that.
MR Oh, I've never been a fan of Thanksgiving food. It's heavy and starchy, and I don't really like turkey that much. But of course, it's the thing. However, Eli loves turkey. He had Thanksgiving turkey at school last week for the Thanksgiving feast, and he's so excited to have real turkey. So there's that.
AH Nice.
MR But I'm getting sushi. Yay me.
AH You go. We're doing our traditional — it's like, I think, three years in a row now — bagel bar.
MR Oh, yeah.
AH Because nobody at my house likes turkey either. So we have an amazing fresh bagel place not too far. So the first one up in the morning, which is usually me and the boy child, we will go to get a dozen bagels. And also he has decided we should get doughnuts this year too, so we're totally doing it.
MR Well, yeah.
AH And he's also said he's going in his pajamas and he feels that I should too. So apparently I'm going to the bagel shop in my jammies tomorrow.
MR Absolutely.
AH Yeah, so we do bagel — and I get cream cheese and I get the fake cream cheese for me, and I get lox and the red onion and the fresh dill and capers and the whole bit.
MR Perfect.
AH And a couple of doughnuts, too. And then for later in the weekend — usually by later in the weekend, Walt's like, oh, I wish we had some real turkey. But we — he likes the — he likes some things of the traditional meal, and I like the opposite things. So I want Stove Top and mashed potatoes and gravy. That's what he doesn't — he wants cranberry sauce and green beans. So I got the Trader Joe's turkey en croute, which is like this turkey, and it's wrapped in some kind of stuffing and a puff pastry, and it comes with a packet of cranberry sauce and a packet of gravy. [Laughing] So I might do that later in the weekend.
MR I will be watching your Instagram for a full report.
AH [Laughing] I know. And it was like 12.99 for this thing that's like six servings or eight servings or something, and I was like great, that'll be meal prep for next week. [Laughing]
MR I'll Insta some sushi for you so you can live vicariously as well.
AH Yeah. Anyhow, let's rock this out. Let's get to this episode here.
MR Let's do it.
AH Okay.
MR So I hear that today you're talking about NPI numbers, and specifically do I need an NPI number?
AH Do you need an NPI number?
MR I don't know. Do I?
AH Let's find out first what an NPI number is. NPI stands for National Provider Identifier, and it is part of the HIPAA standards and best practices. It's a unique ID number for covered healthcare providers to allow for — a standard and efficiency in electronic transfer of health information. So covered healthcare providers and all the health plans and all that stuff, they need to use NPIs in their administrative and financial transactions.
So it's a ten-digit number. It's all number with no letters, and there's nothing special about it. Like, you know, with your social security number, the first three digits reflect the area you were born or the area that your parents applied for — like, the region of the county that your parent applied for your social security number in. But there's nothing identifying about an NPI number. It doesn't say anything about where you are, what you do, or anything, and it doesn't change through your whole career. And it is used, like I said, to standardize electronic transmissions that are subject to HIPAA. So — and that's the Health Insurance Portability and Accountability Act, pardon me. It's early so I had to slow down on that one a little bit.
So that's what an NPI is. Before we talk about whether you need one or not, Michael, who's our halftime sponsor today?
MR Today, it's Acuity.
AH Indeed.
Sponsor message Acuity is our software of choice. It's our online assistant working 24/7 to fill the schedule. No more phone tag. Clients can view your real-time availability, they can book their own appointments, they can pay online if you set it up that way, and they can reschedule with a click. They can handle all of your forms before the appointment so you can get right to doing the massage you — I almost called massage, message; good grief —
MR Good grief. We need some turkey.
AH [Laughing] I just need a nap.
Sponsor message continued So you can do the work that you do. You can massage and not worry about forms and all that junk. Look and act professional — more professional than I am reading this ad right now — customer support is a delight, and Acuity's style will help you relax and enjoy running your business again. And you can get 45 days free when you go to massagebusinessblueprint.com/acuity.
AH So do you need an NPI number? No. And if you do, you're going to know. So it's kind of a mixed mag. Do you need one? Probably not. If you do need one, you already know that, so it means that you don't need one right now. So if you bill insurance, if you have ever had to produce really specific receipts for people who are getting reimbursed for workers' comp or auto insurance claims, you may have been asked to get one. If you plan to do that in the future, sure, you can go get one, and I'll tell you about how to do that in a minute. If you communicate with other healthcare providers, if you're part of sharing any electronic files, you might need one as part of your login and your credentialing in order to have access to online files. But mostly it's a do you bill insurance and do you do so electronically? So if you don't, you don't need one.
You could — and the way things are going, it's tricky. Because I read through — everything within the NPI information says you need one if you're a covered entity as defined under these HIPAA rules, right? So I go to the HIPPA rules — and it happens like twice a year where I read through all this. And you go through the HIPPA rules, and we really have no idea if massage therapists are considered covered entities. We have no idea because some of us might consider ourself healthcare providers and some of us might not, but it doesn't ever say in all of these "are you a covered entity" questionnaires, if never specifically includes or excludes massage therapists, and it always just kind of relates to are you doing electronic billing? Some states have different regulations. And you should absolutely — if your state says you're a covered entity and you have to follow HIPAA privacy stuff and HIPAA best practices, then, yeah, consider yourself a covered entity, go get your NPI in case you need it some day and it'll be easy to have.
So it's a non-answer answer, and I'm sorry about that. But do you need an NPI number? The reality is if you needed one, you would already know and you would already have one. Might you need one in the future? Maybe. Who knows?
But to get one if you just want to have it so you don't have to go through the effort of it should you need one if you think you might be doing some kind of billing or reimbursement stuff in the future, then go get one. It's super easy. And I'll put this in the podcast notes. You go to National Plan & Provider Enumeration System, which you do not need to remember. It's part of the HHS, Health and Human Services, .gov website. And it's — the url is stupid so I'm just going to put it in the podcast notes. But literally you can just google "how do I get an NPI number?" and you'll come up and you'll come up with what you need.
It's completely free. You create a username and a password in an account within the system. And Michael, I actually got my NPI number years ago because I was filling out forms for someone's reimbursement plan or whatever and I need one. And I was actually — it was so long ago, I didn't have a record of my username and login. Like years. We're talking probably eight years ago at least. And I actually was able to guess my user id and password from common ones that I used to use back when all of mine were the same. And you'll be pleased to know that they actually — the system now has multifactor authentication —
MR Excellent.
AH — so I got that all set up and was able to access my NPI really easily. So it's actually really easy if you need to get back into the system from a long time ago because you did this but you never kept a record of it or whatever. It's probably at the bottom of an old file cabinet somewhere. It's super easy to do and it's super easy to just create a new account. It's — you're just creating a login and a password. You give them a little bit of information, and it's provider information, so it's information about you personally. So they're going to ask your home address and your home phone number and not — super easy to do. And then they'll assign you a number instantly. You can even look at the whole national provider directory. And it's pretty interesting. It's easy, it's free, it's well-managed — obviously if I was able to get into mine from eight years ago — and it ain't no big deal.
So I will make sure I put that link in the note because it's nppes.cms.hhs.gov, and you're never going to need to remember —
MR (Indiscernible).
AH — that when you have Google as a tool. Or you can go to our podcast notes.
So do you need an NPI number? Probably not. If you have five minutes and you want to get one set up, it's free and then you'll have it should you ever need it in the future. Great. And if you don't, you'll probably get through the rest of your career just fine anyway. So not a thing you need to stress about or think about past this episode.
I'm done. Any questions, Michael? It's kind of a dry topic, I know.
MR No questions at all.
AH [Laughing] Okay.
MR Very, very thoroughly answered. [Laughing] That was helpful.
AH Riveting. I know. Sometimes this isn't flashy, sexy stuff. But hey, a bunch of people asked the question, so I answered.
MR There you go. Well, thank you. We all appreciate that.
So with that, we will let you go for now to get back to your napping and overeating. If you celebrate Thanksgiving, we hope — or even if you don't, we hope you're getting the rest and relaxing you need and kind of taking some time and hope you're enjoying the holiday season. So thanks everyone for joining us today. We appreciate you being a listener.
Reminder, our website is massagebusinessblueprint.com. If you're not a premium member yet, check it out. Our premium membership has gotten better and better. We have a ton of resources including free professional stock photos that don't look terrible. They look like real people getting real massage in real positions, and so it's a really great library of stock photos you can use. We have the best massage therapist business-focused Facebook group on the interwebs, so check that out. If you're not a premium member, consider that.
And if you have a question or comment or feedback for us, email that to us at podcast@massagebusinessblueprint.com. And thanks for joining us today. Have a great day. We'll see you next time.
AH Bye.