WHAT IS MASSAGE BUSINESS BLUEPRINT AND WHO IS BEHIND THIS THING?
You're a hardworking massage therapist doing your best to serve your clients while making a good living. Maybe you get some support from your professional association but you feel like something is missing. Maybe you've attended some classes, read some books, or gotten some coaching but you still feel like you struggle to market your practice, attract new clients and effectively run your massage business.
We get it. It's hard to find authentic expert training when it comes to the business of massage. Some schools teach it to some extent but not always. The big-name educators are great at teaching technique but they are sometimes far removed from running their own massage practices.
That's why we're here for you. We know that you're looking for strong support to help you market your business and attract the right clients.
Massage Business Blueprint offers a TON of free resources that you can subscribe to and enjoy to your heart's content.
However, the real magic is in our Blueprint Mastermind. Members get access to
In-depth how-to tutorials, articles, and courses that go deep into topics like marketing, money-management, and massage business practices.
Group video conferences each month to share challenges and get ideas for solving problems in your massage business.
High-quality image packs, stock photos, and marketing materials for use on social media and in other marketing.
Professional blog post to customize and use on your website every month.
These resources are all designed for YOU to help you get the support you need to manage, grow and enjoy your massage therapy practice.
So who is behind Massage Business Blueprint?
Allissa Haines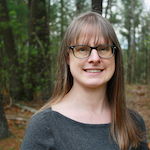 Allissa is a co-founder at Massage Business Blueprint and is the lead mastermind behind most of the content in this community. She has run a busy massage practice since 2005 and loves loves loves helping other massage therapists build happy, sustainable businesses. She has served as a volunteer in two massage organizations, taught all over the country, and has been published in several massage publications.

Known for being fast-acting and hilarious, she's also super into pizza and chaos gardening.
Michael Reynolds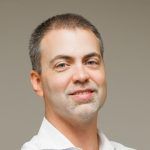 Michael is a co-founder at Massage Business Blueprint and handles much of the marketing and technology behind this community. He has owned a digital marketing agency for two decades and is also a former massage therapist. He has served in a volunteer capacity for numerous massage therapy organizations and has provided comprehensive marketing services for prominent massage industry companies.

He's a professional speaker, is technology-obsessed, a productivity ninja and a marketing strategist. He also loves sushi, tennis, travel and his wife and son.
*Some of the links to various products and services are affiliate links. Be assured, we only recommend companies we use and believe in.